AfroDisc: January 2000

Topping the Charts with Touré-Touré
Touré-Touré

, cousins Omar and Daby Touré, who were cut from the same fabric as the famed Touré Kunda, debut with the strongly flavored Ladde (Tinder/ www.worldmusic.com). The immediate sweet impact of the album comes from the deft percussion, deep baseline, languid saxophone and the thoroughly well-leathered voices of Daby and Omar. Ladde, however, extends beyond the sometimes cliched Senegalese mbalax sound to reveal multi-layered music that combines traditional Casamance soul with urban heartthrobs. It is kora meet bebop, hip-hop and makossa. It is alive, expansive and inclusive enough to roll a myriad of sounds into well-blended dance numbers that would get the crowd on the dance floor .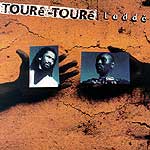 On the mellow tracks "Ladde" and "Almudo," Touré-Touré captures the essence of traditional music with riveting call-and-response vocals and simple arrangements. The versatile cousins, however, lay scorching rhythm on the tracks "Seydu," "Lemme", and "Sanio". Throughout, the music bubbles with exacting maturity that only time and experience confer upon the most talented few.
But my absolute favorite here is the home-town track "Casamance" which simmers with the verve of Orchestra National des Barbes, the rhythm of Osibisa and the raucous saxophone of Fela Kuti. To think this is just a debut album means only one thing: Touré-Touré has just raised the entry bar for would-be African pop artists waiting in the wing.
Baaba Maal Discovered
And while still on the topic, never before heard "scrap and bit pieces" from Baaba Maal's debut album have been released as Jombaajo (Sonodisc). Recorded under the direction of the perennial melody-king Ibrahim Sylla in 1986, this album is an instant cult classic which scores on all fronts. Jombaajo reveals an unvarnished Maal who sings straight from the heart. Using the yela beat which some argue was the precursor of the reggae beat, the young musician lays it thick on the bass, percussion and saxophones.
Whether on the title track "Jombaajo," which starts as a heartbeat or any of the other nine tracks, Maal's subversive music sensibilities are manifested by a mosaic of rhythms: reggae, makossa, mbalax and traditional Tucoleur melodies. The saxophones are uncompromisingly frank and sexy while the guitars cry out about love found and lost.
Listen to "Baydikacce," which starts out as a lazy reggae jaunt but soon metamorphoses into a full blown soukous barn-burner. "Suka Naayo" is resurrected on Maal's latest album Nomad Soul (Palm Pictures), but surely this earlier version tops all the bell-and-whistles used to create the Nomad version. It is cerebral and sincere; it is rural and honest; it is music at its best.
In simple words, Jombaajo transports you way back to the early days of the Golden Age of African music, when music making was an art practiced by the true believers, the chosen few.
Samite Tries to Bring Back the Music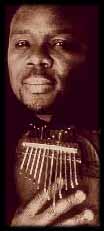 Meanwhile, Uganda-born Samite's latest album Stars to Share (Windham Hill Records / www.windhamhillrecords.com) stumbles precisely because it lacks a certain spirit; that subtle whisper that settles on the tip of the soul to make it sing forever. Samite, who is a multi-instrumentalist par excellence, has created a carefully distilled music that balances the traditional southern Uganda folk-songs with western elements. The songs are tight as the drums that accompany them.
However, the deliberate and precise orchestration of the music also takes away the vibrant spontaneity that made Samite's three previous albums, especially Abaana Bakesa, so much fun worldwide. Here, what we are left with is the cold edge of technology grating on the perfectly crafted lyrics to produce mostly listless songs.
The album does come alive on the tracks "Esawayo," "Bring Back the Music" and "Siwa," on which Samite eagerly shares his colorful Ganda ancestry. In fact, if you want to know where he has been, try out the track "Siwa" and be prepared to be left begging for more. Here, as on previous albums, Samite's sweet voice dances with joy and abandon. And we dance with him. But in spite of the sporadic excitement, the album regularly lapses into a techno-slumber from which it does not awaken.
(read an interview with Samite and hear a song)
Dance Away the Blues with Zulu Jazz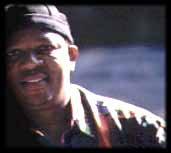 Bakithi Kumalo

's San Bonan (Siam Records / www.siamrecords.com) is a pleasant jazz blend that draws from the classic jazz of African Jazz Pioneers as well as from urban pop sweeping South Africa. The composer and bassist best known for his work on Paul Simon's Graceland reveals an innovative knack for creating a joyfully colorful pastel with the sound of various instruments: saxophone, guitar, drums and timbales. On the title track, jazz gives way to a party-hopping tune where the bass and chorus lines are mostly hip-hop. Yet, with dexterity and seeming ease, Kumalo pulls us back into jazz on "Ulwandle," a mellow fare with rippling guitars. Yes, you do sense the influences of Hugh Masekela et al, but this work is definitely that of Kumalo. If you love jazz, this album is definitely worth your while.

Audio file: "Casamance" ©2000 Tinder Records, US. Used by express permission.