Our Friends & Supporters
It's our readers and listeners who keep us online and on the air. Folks like:
Wim Tijskens, Utrecht
Dan Willging, CO
Hal Davis. MN
Jason Waldrop, GA
Kelly Hobbs, TX
Joe Alfano, MN
Dennis McEnaney, MA
Nancy Lewis, CA
Nate Lerner, CT
Monsieur Doumani, Cyprus
Maria Teresa Agozzino, Wales
Eric Friede, CT
Patrice George, NY
Ron Kadish, IN
Todd Whiteman, NY
Loretta Easter, IN
Eduoard H., Spain
Tim Aquilina, TX
Carl Meier, NJ
Robert Shapiro, MA
Robert L., NY
A R Wajih, TX
T.M. Scruggs, CA
Ivan Emke, Newfoundland
Stephen Kolderup, FL
Louise Constantine, Greece
Patrice George, NY
Gian Paolo Bertal, Switzerland
Kevin Carr, OR
Alan Teder, Ontario
Grant Low, WA
Dorian Eliot, OH
Cindy Byram, NJ
George Fowler, WA
Mitchell Reed, UK
Michael Enbar, IL
Georgianne Nienaber, MN
Hazel Kahan, NY
Doug Holtzman/Jennifer Smith, CA
Patricia Charlson, WA
Valerie Richardson, CT
Robert Bresnan, NY
Noel Kropf, NY
Gerben, Netherlands
Richard Pigossi , NC
Alison Scott, NH
Paul Comeau, Nova Scotia
Music of the Month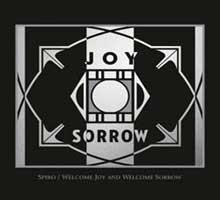 Spiro
Welcome Joy and Welcome Sorrow
Chamber folk from England
Support RootsWorld and get great music all year.
Join now
THANK YOU!


---
| | |
| --- | --- |
| | Naples has long enjoyed a reputation as Italy's most musical city. But the Puglia region, and particularly the southernmost part, Salento, now challenges the Campanian capital's dominance. Puglia boasts a rich and diverse musical culture that encompasses everything from folk forms like the now world-famous pizzica to alternative rock to hip-hop. Three new albums display the creative vitality of the contemporary scene. Two are by native Puglia artists – the singer and percussionist Antonio Castrignanò and the band Kalàscima – one by a northern Italian convert, the pianist and composer Ludovico Einaudi. The Torino-based Einaudi, in fact, is the connective tissue among the three recordings. He has twice conducted the orchestra at the annual La Notte della Taranta festival in Salento, whose players have included Castrignanò and Kalàscima's founder and lead percussionist Riccardo Laganà. Einaudi is a guest on Kalàscima's Psychedelic Trance Tarantella and Castrignanò appears on Einaudi's Taranta Project. George de Stefano explores 3 Pizzica 3. |
| | |
| --- | --- |
| | Ale Carr is a composer and cittern player from Sweden. He works as a soloist and in many emsembles including Dreamers Circus and Basco. His latest project is as a member of The Secret North, which brings together 6 world-class musicians from Scotland, Denmark, Sweden and Ireland. Ale Carr talks about his composition "Fragments of Solbyn," that was composed specifically for this project, in this RootsWorld audio feature. |
| | |
| --- | --- |
| | Xáos is the project of Ahetas, a Greek painter and musician, and Dubulah, best known for his work in Transglobal Underground and Natacha Atlas. The album Chaos is a deeply ambient work - tone poems of the Greek landscape and subconscious. Ahetas, Dubulah, and Giorgos Kalaitzoglou (on double bass) challenge listeners with immersive soundscapes that juxtapose ancient Greek instruments with electronics.... Lee Blackstone listens to a Greek ambient music that is ritualistic and primal. |
| | |
| --- | --- |
| | One writer referred to them as "a band whose name does not give us the highest of hopes," but The Henrys might be the best band you have never heard of. Achieving regular critical acclaim since their first release in the early 1990s, they nonetheless remain steadfastly iconoclastic, quirky and uncompromising. But there's more than a name to this acoustic ensemble, and you should raise your hopes and give a listen to their latest project, Quiet Industry. The editor lets you in to the factory to see what this little Canadian industry is creating these days. |
Listen to the world.
New music and old, from across genres and around the world, each week on RootsWorld Radio, hosted by RW editor Ciff Furnald.

We start off RootsWorld Radio #160 with a bit of antelope horn music improvised by Norwegian composer and musician Karl Seglem, who we'll hear from again later in the program. The show features new songs from Richard Thompson's latest, music from the Canadian Maritimes by the trio Vishtèn, and another track from the English quartet Spiro. Also on the program: music from "The Zomba Prison Project" recorded in Malawi, Norwegian vocal duo Fivil, and a live performance by the multi-national sextet, The Secret North. Also a long out of print title from Calabrian folk innovators, Re Niliu. Get more info on days and times for the broadcasts.
Listen to some previous programs on demand.
Fiddle. Mandolin. Accordion. Guitar. That sounds like a folk music lineup. And it is, except when it isn't. Spiro is an English quartet that uses this instrumentation as they ride that artsy edge between folk and classical music on Welcome Joy and Welcome Sorrow. The listener who chooses to ride along this edge will be deeply rewarded. The title comes presumably from the poem by John Keats which sets forth a number of contrasts:
Infant playing with a skull;
Morning fair, and shipwreck'd hull;
Nightshade with the woodbine kissing;
Serpents in red roses hissing;
As Spiro is a purely instrumental ensemble, they play around with aural contrasts, beyond simply the aforementioned folk and classical settings. Greg Harness shares his thoughts on this unique English ensemble.
| | |
| --- | --- |
| | In his book "Becoming Animal: An Earthly Cosmology," philosopher David Abram describes our understanding of landscape in almost musical terms. Sensory cues such as smells and sounds invite specific associations with the places we inhabit in a symphony of life experience. The music of fiddler-composer Aidan O'Rourke likewise treats landscape as an interpretable score, which one need only light with attention to see it burn. Music for Exhibition & Film is the first in a projected series of EPs dedicated to O'Rourke's soundtracks and incidental music, and its final pieces take direct inspiration from Abram's book. Tyran Grillo finds multilayered work of art that survives on emotional insight. |
| | |
| --- | --- |
| | Producer Ian Brennan is on a mission: "How can it be just, that tens of thousands of 'artists' from cities like Los Angeles and London are given platforms, but entire countries are left voiceless globally? This mathematical absurdity of superiorness only mirrors society's greater inequities." This view took Brennan and his photographer-filmmaker spouse Marilena Delli to Malawi to document the expressive culture of Zomba Central Prison inmates and create the Zomba Prison Project. Overcrowding and filth, lice and scabies, malnutrition, TB, HIV-AIDS, mental illness, endemic violence, trumped-up charges, Kafkaesque court proceedings wherein prisoners have scant legal defense—this is the wretched existence of both female and male inmates. This CD presents music as one of few creative outlets for Malawi's incarcerated unfortunates. Michael Stone explores the pitfalls of field recording for charity. |
| | |
| --- | --- |
| | Oum el Ghait Benessahraoui, better known simply as Oum, delivers an inspired album blending Moroccan influences with jazz and soul. While she has two previous releases under her name, this is the first to gain international distribution. The multifaceted singer, composer and lyricist brings plenty of talent to the table on this CD alongside her accomplished band mates. Her core ensemble includes flute, saxophones, acoustic guitar, double bass, drums and percussion. Electric guitar, electric bass, oud, oboe and English horn make occasional appearances throughout, often accompanied by Oum's steady qarqab and castanola playing. The overall tone of Soul of Morocco is a jazz mixture wrapped in gnawa rhythms that draw on the Hassani dialect she grew up with. Alex Brown finds an often elegant, if sometimes inconsistent celebration of life, love, happiness, Morocco and Allah. |
| | |
| --- | --- |
| | Ron Fricke's 1992 classic Baraka endures as one of the most consummate examples of non-narrative cinema. Its montage of images from around the world was even more eclectic than the soundtrack that went along with it. But despite the many ceremonies, creative arts, and labors that Fricke documentedincluding death pyres and ritual baths in the river Gangeshe never captured the Hindu religious festival known as Holi. Had he done so, it might have looked something like Radhe Radhe, filmmaker Prashant Bhargava's ode to this so-called "festival of colors." Given the film's subtitle, "Rites of Holi," and the fact that Holi is practiced in the spring may put one in mind of Igor Stravinsky. This is no coincidence. Although not a direct homage to Stravinsky, Radhe Radhe was the result of a commission for the 100th anniversary of the Russian composer's 'Rite of Spring,' and one of a dozen projects freshly created in its honor. It is still a ballet of sorts, not least of all for the dialogic contributions of Indian-American pianist and composer Vijay Iyer. Tyran Grillo explores this unique collaboration of vision and sound. |
| | |
| --- | --- |
| | At Home, an intriguing collaboration between rising Malian singer/songwriter Fatoumata Diawara and hotshot Cuban jazz pianist Roberto Fonseca, was recorded live last year at the 'Jazz in Marciac' festival in France. The set starts off strong with "Sowa," a sweaty funk workout complete with a monster Stevie Wonder inspired clavinet groove, but things slow down considerably as the show progresses. Tom Pryor describes the ups and downs of this live recording. |
| | |
| --- | --- |
| | I have more books on my shelves about the world's traditional music than any reasonable person should. Now I have another that is among the handful of the best: Lisa Urkevich's Music and Traditions of the Arabian Peninsula: Saudi Arabia, Kuwait, Bahrain, and Qatar. It comes at a time when many have forgotten the rich tribal variations of the region. Urkevich discusses the music, to be sure, but keep an eye on the "tradition" that is part of her book's title; for in them she adds context and texture to the songs, melodies and rhythms of this story.  Dick Dorsett shares a book that opens doors to understanding the region. |
| | |
| --- | --- |
| | Monsieur Doumani is a trio from the island of Cyprus, and Sikoses is the group's second album. Together, Antonis Antonious (who plays the tzouras, a relative of the bouzouki), Angelos Ionas (guitar), and Demetris Yiasemides (flute and trombone) are credited with not only paying tribute to traditional Cypriot music, but also updating and experimenting with the island's folk music. While Monsieur Doumani's first full-length album in 2013 concentrated on traditional Cypriot songs and tunes, Sikoses ranges further afield, with original compositions and some occasional electronic manipulation... Utilizing Greek influences, Turkish influences, and plenty of inspiration from beyond the shores of Cyprus, Monsieur Doumani provides deep and profound commentary about present-day Cypriots and their current conditions. Read Lee Blackstone's review and listen to a full song from our Music of the Month selection for June. |
| | |
| --- | --- |
| | In 1998, an album of musique concrète released on an Italian label was misattributed to painter Brion Gysin, who had in fact received the tape from its creator: Paul Bowles. Bowles would die at age 88 one year later in his beloved Tangier, unaware of the release and leaving behind a legacy of fiction and essays. Yet the famed author of "The Sheltering Sky" was also a composer for stage and screen, studying with his dear friend Aaron Copland and writing copious amounts of music criticism from the 1930s through the end of World War II. He realized what came to be known as The Pool K III in 1958 toward a new direction in his own sound production. Tyran Grillo finds it to be a document of indelible importance. |
| | |
| --- | --- |
| | Rye Groove. It's dynamic, powerful and fiddly. It's a happy marriage of new and old, of seventies prog rock and traditional village music. Esko Järvelä Epic Male Band is an inspiring bunch of young Finns who have no fear. Says the band's leader, "Our music has been drawing comparisons to really strange bands. I know all of these four groups [Jethro Tull, Piirpauke, Slobo Horo, Taraf De Haïdouks] and recognize the connections even though I must admit that none of them belong to my everyday playlist. It seems to be an interesting fact that people find a great bunch of influences and connections to completely different kinds of bands from opposite edges of the world when listening to Epic Male Band. I haven't run into anything like this with any other project of mine. I guess it's just the result of five crazy and open minded musicians with very different musical backgrounds getting together to see what they can do together." Waldemar Wallenius talks to an epic male about an epic band. |
| | |
| --- | --- |
| | A deep relationship with the far north has found its way into many of Canadian composer Derek Charke's new millennial works, but nowhere so organically or with such intensity as in Tundra Songs. In addition to being one of the most fascinating interdisciplinary recordings to come out in a long time, it documents a return to genuine indigenism for its star performers: the Kronos Quartet. The recording features the throat singing of Inuit artist Tanya Tagaq and narration by Laakkuluk Williamson Bathory. Tyran Grillo shares his insight into the music and art of the north. |
| | |
| --- | --- |
| | Here's a celebratory album that shows America at its multi-cultural best: a band that originated as a one-time project to recreate an Indian wedding tradition stretching to include New Orleans-flavored brass as well as hip-hop. On Gaadi of Truth, Red Baraat founder Sunny Jain leads the swinging sound with the double-headed dhol drum, buoyed by a small but hard-hitting set of brass players. On this album, the members step more boldly into hip-hop attitude and sounds, the title song covering, among other things, being singled out for security pat-downs because the protagonist seems to "look ethnic." The group's brass sound is by turns thumpingly rhythmic and sweetly melodic. As "exotic" as the mix of styles may seem, it is likely to sound familiar to listeners. Marty Lipp finds it all to be serious fun. |
| | |
| --- | --- |
| | If you've liked Pekko Käppi's unrestrained bursts of jouhikko on his previous recordings, you're forgiven for expecting more of the same on Sanguis Meu, Mama! His ancient and primitive string instrument (a Finnish variation of a bowed lyre) is just right for shamanic, hypnotic ritual music and the like. And he does look like a witch doctor, with long hair and flailing hands obscuring the mysterious play thing in his lap. He does rip some hard riffs on a couple of tracks toward the end of his newest work, but are you ready for a mellow string warrior? Sweet love songs, even? No, sweet love songs don't have blood and mayhem all over them. Even if most of the songs are newly written, they definitely draw their inspiration (and bloodlust) from murder ballads of yore, known in every land that man has ever trampled someone under foot. Waldemar Wallenius takes you to the sweet, dark places of Pekko Käppi & K:H:H:L. |
| | |
| --- | --- |
| | Savina Yannatou and Primavera en Salonico return to the city that first put them on the map. Located in the North of Greece, Thessaloniki is the second largest city in the country. Established in the Late Antiquity years, it has had a tumultuous history, even though it's quite modern by Greek standards, at only around 2,600 years old. It is a city where the Christian Saint Paul sent his epistles and a city that is Byzantine in spirit, a fact that Yannatou references by opening and closing Songs of Thessaloniki with the hymn of the patron saint of the city, Saint Demetrius of Thessaloniki. It is a city unlike any other in Greece when it comes to cosmopolitanism, a fact that still holds true today. It is into this melting pot that Savina Yannatou has decided to jump. Nondas Kitsos gives us a bit of history and shares a whole lot of music from his beloved city. |
| | |
| --- | --- |
| | Robin Williamson, perhaps the last true bard on earth, returns with Trusting In The Rising Light. Following a string of intimate programs setting the words of famous poets to music (among them Dylan Thomas, Walt Whitman, and William Blake), he now dips a long overdue quill into his own inkwell and scrawls a masterful new ream of originals. Ten years separate this recording from its predecessor on ECM, The Iron Stone, but the wait has been well worth it, not least of all for the contributions of his fellow session musicians. From that last album he retains violist Mat Maneri and to this nexus adds drummer-percussionist Ches Smith. Tyran Grillo finds it to be an attuned, free jazz-folk session that feels at once long overdue and just right for its time. |
| | |
| --- | --- |
| | With age, supposedly, comes wisdom, and these two recordings -- one by the Calabrian group Re Niliu (In a Cosmic Ear), and the other by the Salentine ensemble Canzoniere Grecanico Salentino (Quaranta) – bear testament to the vitality of their musical traditions. Both groups are based in the south of Italy. Calabria is the foot sole part of the Italian boot, while the Salento and Puglia are located in the heel end: both regions contribute entirely distinctive sounds to the Italian palette, nurtured by Mediterranean winds and the influence of ancient, cross-cultural heritages that have traversed southern Italy. Lee Blackstone goes south. |
| | |
| --- | --- |
| | Singer/instrumentalist Céline Ricard and multi-instrumentalist Daniel Loddo form the heart of La Talvera, one of the emblematic folk/world/roots entities of Occitania, a community stretching from Northern Spain to Northwestern Italy. While perhaps 15 million people across this swath of Europe primarily in Southern France --- speak or understand a form of Occitan, it remains officially unrecognized in much of this region, especially its heart in the French republic. With such official neglect, it is left to the poets and musicians to maintain the status and vibrancy of Occitan. In this effort -- through its more than a dozen recordings over 20 years -- this group originating in the Languedoc has built a musical home base, through its many recordings and collaborations. The theme this time is Solhelh Solelhaire - roughly "O bright sun" which is of course the bright sun of Occitania, as opposed to the cold and cloud of the economically dominant north of France. "O bright sun that warms the skin/and the heart of the poet with no blanket or coat." David Cox warms himself in the music of Occitania. |
---
| | |
| --- | --- |
| | These two LPs, both recorded in Vietnam, fit together in this review no better than a CAFO full of corn fed, corporate cattle and a back yard full of organic mustard greens. Whatever the case, they have a country in common. Hanoi Masters: War Is A Wound, Peace Is A Scar, apparently the first volume in Glitterbeat's Hidden Musics series, is a gem. Yet, it's not like anything here hasn't been heard before. The twang of Vietnamese mono-chord instruments has appeared on labels ranging from Folkways to Ocora. But that doesn't keep this collection from perhaps being the greatest assortment of buoyant, hardcore, exceedingly rare folk-based music from a particularly fertile sliver of southeast Asia ever released... The latest in Sublime Frequencies' confounding, mapless, aural travelogues into "the other" is Radio Vietnam a jarring stew of politically charged transistor snippets, news in English, ESL lessons, Vietnamese electric slide street guitar, lo-fi, synth drenched pop... Bruce Miller lets you know what works, and what doesn't. |
| | |
| --- | --- |
| | Although French accordionist Jean-Louis Matinier and Marco Ambrosini, Italian virtuoso of the nyckelharpa (a Swedish traditional instrument that is something of a cross between hurdy-gurdy and vielle), have existed as a duo since 2008, it took a period of refinement before their music at last saw the digital light of day. Anyone who has followed the career of Anouar Brahem in the 21st century will have encountered Matinier alongside the Tunisian oudist on 2002's Le Pas Du Chat Noir and 2006's Le Voyage De Sahar. Ambrosini is recognized as a leading proponent of the nyckelharpa and has carried that instrument in fresh directions across a varied terrain of recordings. Matinier has elsewhere characterized his musical relationship with Ambrosini as "a total dialogue," and the description could hardly be more appropriate. In Inventio, they complete each other's sentences. Tyran Grillo finds depth of interpretation that leads them across all borders. |
| | |
| --- | --- |
| | In the Basque Country, the trikitixa or diatonic accordion has dominated folk music over the past 150 or so years. The Basque trikitixa is traditionally played with a tambourine alongside, and perhaps, a vocal accompaniment. The name synonymous with the trikitixa over the past 25 to 30 years is that of the Bilbao-based marvel, Kepa Junkera, who burst onto the Basque local scene with his appearance at the national competitions in 1988. Joined by the Basque vocal group Sorginak he presents Trikitixaren historia Txiki bat - A Short History of the Trikitixa, a CD with an accompanying hardcover book by Josean Agirre, that tells the story of the trikitixa's absorption into Basque culture, its troubles with the church and later, the Spanish state, and its emergence in the 1980s as a vibrant token of Basque nationality. David Cox shares the music and the history of the 'little hand sound,' the trikitixa. |
| | |
| --- | --- |
| | There were so many musical continents whose discovery, or perhaps sole existence, owe themselves to what were then the advanced technologies of the gramophone, amplification, or the radio. These devices, mixed with a heaping wallop of colonization, world war, shipping, immigration, and a growing western influence in general concocted musical stews that don't seem particularly avant-garde now; however, not so many decades ago, they either led to further musical explosions- such was the case with African American proto-rock and roll, aka R & B- or became the explosions themselves, an example of which spans this set. While highlife never hit American shores during its mid twentieth century heyday, it, alongside Congolese rhumba, changed everything in formidable hunks of Sub-Saharan Africa. And it was Ghana's E.T. Mensah and The Tempos who was at the helm of this change. The music on King of Highlife Anthology, 69 tracks from the band's golden era- 1950s and 1960s- includes Mensah's earliest, rawest, and probably best material. Bruce Miller delves deep into this substantial 4 disc and book set. |
| | |
| --- | --- |
| | Like the image gracing the cover of this self-titled debut, Ensemble Ériu describes shapes carved into the earth over eons. And yet, there is undeniable freshness to its erosions. Such dynamic balance is embodied in cofounders Jack Talty and Neil O'Loghlen, who together arrange all of the material here and bake its stylistic mélange to a crisp. Where Talty's concertina epitomizes the sounds of old, O'Loghlen's bass thrives on jazz, though his traditional heart beats audibly when he picks up a flute or whistle. New interpretations of standard fare may often be said to stand out from the rest. Not so with Ensemble Ériu. Theirs stand in the rest, showing breadth of deference and influence in every song. Tyran Grillo thinks you will be challenged and delighted by this unique Irish ensemble. |
| | |
| --- | --- |
| | Cuban pianist-composer-bandleader Omar Sosa has resided outside his homeland for over 20 years, and while he has engaged and recorded with an extraordinary array of artists from four continents, his ceaseless musical inspiration remains deeply rooted in Cuba and the African Diaspora, in the island's Lucumí spiritual tradition that gives this recording its name, ilé, home, earth.... Of Sosa's many ensembles over time, he is literally at home with fellow homeboy Camagüey conservatory mates Leandro Saint-Hill and Ernesto Simpson, buoyed by more than a decade's rhythmic partnership with Mozambican Childo Tomas. Omar Sosa Quarteto AfroCubano is one tight and versatile quartet, interweaving musical idioms from across the globe without ever a hint of the derivative. Michael Stone listens in. |
| | |
| --- | --- |
| | Can a bustling Brazilian song and Swedish slangspolska happily coexist? Can a Denmark-based duo without a squeezebox do justice to a Dominquinhos song about a sensitive accordion? The answer seems to be "yes, indeed." Vingefang - Miriam Ariana (voice and strings) and Lene Høst (voice, guitar and percussion) bring a clarity to their music that seems to demand the word "delightful." Whether it is their own compositions or a journey through the music of France, Denmark, Sweden and Brazil, they make it all their own... The editor shares his delight. |
---
| | | |
| --- | --- | --- |
| | Please Support RootsWorld. | |
---
| | |
| --- | --- |
| | The a cappella songs of the Mississippi Delta's African American prison farms left their mark on 17year-old Alan Lomax when he first visited Parchman with his father John in the early 1930s, on a Library of Congress mission that among other things sprang Leadbelly and brought "The Midnight Special" to the American vernacular. Alan Lomax returned to record at Parchman in 1947, 1948 and 1959, logging work-song vocal traditions forged under plantation slavery and hammered out under Jim Crow. Parchman Farm: Photographs and Field Recordings: 1947-1959 is an artfully produced book and CD package that includes an essay by folklorist Bruce Jackson (longtime Lomax colleague, friend, and author of "Wake Up Dead Man: Afro-American Worksongs from Texas Prisons"), Lomax's black-and-white and color photos (all from 1959) and facsimiles of telling prison documents, artifacts of an era of U.S. social history whose residual animus persists into the Hands-Up-Don't-Shoot-I-Can't-Breathe present. Michael Stone takes a hard look at Parchman Farm, the music and the history. |
| | |
| --- | --- |
| | So much of the time in reviewing a recording, we look for the new, the surprising, the twist or the turn. Once in a while a recording like Mbalimaou comes along offering none of these, and is still fresh and exciting. Boubacar Traoré is now in his 70s and well into his second time around as a career musician. This is his 9th album since 1990's Mariama, a solo affair, just voice and guitar, recorded so raw you could hear his fingers on the strings and his breath between vocal lines. It was my introduction to him and I was spellbound. Since then he has presented his music with ensembles large and small, sometimes decidedly local, other times globally enriched. His latest, Mbalimaou rides the middle ground with a core group of African musicians on n'goni, percussion, kora and voices. Primarily recorded in Bamako (with some added dubs and mixing done in France), it is simple and clean - truly folk music in spite of all but one song being Traoré originals. Cliff Furnald listens in on one of the legends of Mali, again. |
A shaman, a magical weaver of ancient healing spells? No, not all Finnish accordion players of recent times can be called that, but I just had to try and see what that kind of opening line would look like, because I'm somewhat at a loss for words. Antti Paalanen is all of these and none, a musician who wants to delve deep, but also just wants to make some noise on his new release, Meluta.
Waldemar Wallenius explains the unexplainability of the accordion man from South Ostrobothnia.
---
More Reviews
Boulpik, Haiti
Djessou Mory Kanté, Mali
Anouar Brahem, Tunisia
Noura Mint Seymali , Mauritania
Quraishi, Afghanistan
Xarnège, D'Oc/France
La Mal Coiffée, D'Oc/France
Riccardo Tesi, Italy
Pray for Brain, US
FatDog, UK/Sweden
"Acadian Driftwood" [book review]
Olcay Bayir, Turkey
Kiran Ahluwalia, US/India
Admir Shkurtaj. Albania/Italy
African Gems, various
Yeahwon Shin, US/Korea
Dálava, US (Moravia)
Puhti, Finland
Edmondo Romano, Italy
Desuonatori, Italy

Son Palenque, Colombia
Himmerland, Denmark
Volga, Russia
Anansy Cissé, Mali
Anne Niepold, Belgium
Goodland Trio, Sweden
Aurelio, Honduras
Puhti, Finland
Taran Project, Italy
Soundwalk Collective, Germany
Gina Chavez, US
Ensemble Mare Nostrum & Marco Beasley, Italy/France
Violons Barbares, global
Moussu T e lei Jovents, France
9Bach, Wales
Habadekuk, Denmark
Omar Sosa, Cuba/US
Nawa, Syria
The Arun Ramamurthy Trio, India/US

Interview archive
,
This web site is optimized for any good browser.
Notscape and Internet Exploder will also work well here.
We won't make that choice for you.
The Hollow Ear: no roots, new routes
Featured CD link: Lodging... food... gas?: travel reviews
Hear.cc: Hearing Health Information
---
Please contribute to our survival.
About RootsWorld: RootsWorld is a world music magazine started in 1993, pretty much at the dawn of the term "world music" as well as the pre-dawn of internet publishing (I suspect this was the first music magazine of any sort published on the www). Our focus is the music of the world: Africa, Asia, Europe, Pacifica and The Americas, the roots of the global musical milieu that has come to be known as world music, be it traditional folk music, jazz, rock or some hybrid. How is that defined? I don't know and don't particularly care at this point: it's music from someplace you aren't, music with roots, music of the world and for the world. OK?
All pages at RootsWorld are © 1992-2014 Cliff Furnald / FNI Multimedia Publishing, New Haven CT
The RootsWorld name is protected by US trademark law.
All picture and sound images are the property of the artists and record labels, and are protected by copyright. No file or part of a file may be used for any purpose, commercial or non-commercial, without the express written consent of RootsWorld or the other copyright owners.
About the use of sound files and copyright protections at RootsWorld