Music of the Month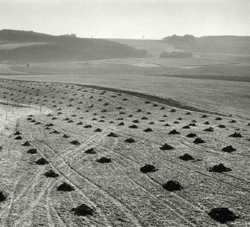 dálava
dálava
Moravian folk songs meet modern modes
Support RootsWorld for $20 a month and get great music all year.
Join now

Our Friends & Supporters
[an error occurred while processing this directive]

It's our readers and listeners who keep us online and on the air.
Folks like:
Doug Holtzman/Jennifer Smith, CA
Patricia Charlson, WA
Valerie Richardson, CT
Robert Bresnan, NY
Noel Kropf, NY
Gerben, Netherlands
Richard Pigossi , NC
Alison Scott, NH
Paul Comeau, Nova Scotia
Loretta Easter, IN
Eduoard H., Spain
Tim Aquilina, TX
Carl Meier, NJ
Robert Shapiro, MA
Robert L., NY
A R Wajih, TX
T.M. Scruggs, CA
Ivan Emke, Newfoundland
Stephen Kolderup, FL
Louise Constantine, Greece
Patrice George, NY
Gian Paolo Bertal, Switzerland
Kevin Carr, OR
Alan Teder, Ontario
Grant Low, WA
Dorian Eliot, OH
Cindy Byram, NJ
George Fowler, WA
Mitchell Reed, UK
Michael Enbar, IL
Georgianne Nienaber, MN
THANK YOU!
The Masthead
Interviews
Reviews
Review submissions
FAQ

---
Not to put too fine a point on this, but:
We will not survive or thrive without your financial support.
Help!
---
| | |
| --- | --- |
| | Multi-instrumentalist and composer Edmondo Romano has the listener's imagination in mind. His sound world is a curious and rewarding mixture... Romano's magnum opus is a projected trilogy, of which the first and second parts are subjects of this review. Sonno Eliso concerns itself with the interrelationship of masculine and feminine principles... Missive Archetipe realizes the heart of Romano's trilogy. Here the theme is language as a means of storytelling and communication, a thread of breath through history. Tyran Grillo listens to an ethereal artist who composes out of place and out of time. |
| | |
| --- | --- |
| | I first became aware of Guinean guitarist Djessou Mory Kanté in a series of spare recordings on the wonderful Popular African Music label. He played with his older brother Kanté Manfila on the legendary Kankan Blues. He also did his first recording as a front man for the label, Guitar Séche. Living in Paris, he has gone on to greater fame as an in-demand guitarist for super stars like Salif Keita, and most recently did guitar work and arranging for Sékouba Bambino Diabaté. So it's not like he just came out of nowhere this year with this remarkable album of instrumental works for his chosen instrument. Nonetheless, the album is hitting many listeners, including me, like a gentle bolt of lightening. River Strings: Maninka Guitar brings the artist into a sonic space that is near perfect. A clean, clear recording technique buoys the performances, and a spare ensemble of guitars, ngoni, bass, keyboards and percussion carry it all simply and beautifully... Cliff Furnald listens to sublime music from the Niger River. |
A RootsWorld Radio special audio feature:
The quartet Basco offers a new vision of Danish roots music, with cittern, trombone, fiddles, accordion, mandolin and viola as their tools. Recorded live at the The Tønder Festival in Denmark in August of 2014, listen to them bring the audience to their feet with their unique and spirited music. Listen!
| | |
| --- | --- |
| | Anansy Cissé's debut release, Mali Overdrive, offers a fresh take on West African blues, where the young guitarist, vocalist and composer mixes both electric and acoustic in an interesting way. With an ensemble comprised of ngoni, bass, calabash, soku, acoustic guitar and percussion, Cissé sings clearly, floating over his heavily distorted electric guitar. Influenced by traditional Fulani and Songhai music as well as classic and psychedelic rock bands, his playing is simple but effective. Although the guitar often takes center stage, there is no mindless noodling or intense soloing on this album... Alex Brown feels the open throttle of this Malian guitarist. |
| | |
| --- | --- |
| | Volga - the band - shares many characteristics with their namesake, the holy national river of Russia. The anchor of the group, Angela Manukian, is a tremendous vocalist adept at singing in Russian dialects; a talent put to good use, as Manukian researches centuries-old Russian texts (some dating back to 1100 A.D.) for Volga's repertoire. Just as the Volga River touches upon many regions of Russia, Volga the band similarly wends its way through the vast tributaries of the country, melding together the ancient and the modern.... On Kumushki Pjut they offer pummeling sonic experience - the beats are relentless. However, we are still hearing the Russian tradition - through a glass, darkly. Lee Blackstone goes down this river of off-kilter, avant-dance music |
| | |
| --- | --- |
| | One of the many things I love about Nordic folk music is the way musicians are not afraid to blend traditional hardingfeles, nyckelharpas, and kanteles with "new" instruments. I am thinking in particular about the saxophone, and the way it's been integrated into Nordic folk music, by ensembles like Goodland Trio. Maybe it's the thrill of mixing various reed instruments -- accordions and harmonicas and clarinets -- in a confined musical space. Or maybe it's that saxophones are shiny... Greg Harness stares into the brassy reflection and finds the musical prowess of this trio inspiring. |
"What concert?" I finally asked. "Massilia, of course. Do you live in this city, or under a rock?"- - Jean-Claude Izzo, Total Khéops, 1996

Within the city of Marseilles and the surrounding region, Massilia Sound System has a status somewhere between cult and institution. Novelist Jean-Claude Izzo immortalized them in the Marseilles trilogy, the second of which is called "Chourmo". --a chourmo being a kind of fan club for this band. As far as "world music" goes, MSS is in an elite group of artists, not only for its cultural connections locally, but in its global reach. Massilia arrives in 2014 as the first studio recording for the group in seven years and as a reunion of sorts. David Cox takes us deep into the Occitan world of the ancient city of Marseilles and its leading musical innovators.
| | |
| --- | --- |
| | Soundwalk Collective's Sons of the Wind is unique; an experimental sound collage that traces the Roma path along the Danube, from the Black Sea to Germany. The Soundwalk Collective is an international collaborative unit, comprised by Stephan Crasneanscki (Russia, France), Simone Merli (Italy), and Kamran Sadeghi (Iran, USA). The Soundwalk Collective fashions experiences -- sonic architecture -- out of field recordings and performance spaces. The Collective captures sounds 'in their element,' so what is crucial here is not just the musical performances captured, but also the widescreen environmental picture. Lee Blackstone takes the aural tour. |
| | |
| --- | --- |
| | It's an image that catches your attention - the macabre makeup worn by Gina Chavez on the cover of this, her second album. The duality of her Mexican/American heritage is a part of it, and the flora surrounding her eye is reflective of the title in some measure.... Chavez counts herself among them, at least in an artistic sense, since she was raised on music that was more Western pop than Latin. Her quest to get re-rooted included community service work in Argentina and El Salvador, and if the current state of her music is any indication, she's right where she belongs. Tom Orr finds what she pulls up to be compelling. |
| | |
| --- | --- |
| | From coastal Honduras, guitarist-singer-songwriter-dancer Aurelio has been at it for over 20 years, and if one were to revisit his original ensemble, Lita Ariran, the impassioned potential manifest there is fully realized with Lándini, Aurelio's strongest outing yet. All it took was to revive several traditional Garifuna songs, to co-author several more with his mother María ("the sole inspiration for this album"), and to work out the rest with his long-time associates including Belizean producer and multi-instrumentalist Ivan Duran. Michael Stone hears the substance of rooted artistry at its finest. |
On Nueva España, the Ensemble Mare Nostrum explores a sort of musical version of the Columbian Exchange, using folk origins to deliver classically informed performances of early Spanish songs.

On Cantate Deo: A voce sola, in dialogo, Marco Beasley, joined by the ensemble Accordone, tackles religious music of seventeenth century Italy for two solo voices, with just his own voice.
| | |
| --- | --- |
| | Garifuna singer and Belizean national cultural treasure Paul Nabor left us this week. Nabor (born Alfonso Palacio) was best known as a singer and writer of Garifuna paranda songs, a ballad form accompanied on guitar and percussion. Nabor had been a boxer, a fisherman, sailor, traditional farmer, herbalist, and Garifuna buyei or priest. Michael Stone remembers this icon of Garifuna music. |
| | |
| --- | --- |
| | Hailing from New York, the band Dálava are edging out into music with a particularly rich backstory. Vocalist Julia Úlehla and guitarist Aram Bajakian, childhood friends, found themselves reunited in a musical project probing the texts and tunes transcribed by Vladimir Úlehla, Ms. Úlehla's great-grandfather and a biologist and an ethnomusicologist. Mr. Úlehla was taken by the folk music of the Moravian village of Stráznice, and he painstakingly transcribed the songs and tunes of this community. Armed with Úlehla's transcriptions, but coming from a different time and place in cosmopolitan New York, Ms. Úlehla and Mr. Bajakian wondered how they could make these folkloric tunes breathe again... Lee Blackstone finds out how it's done. |
| | |
| --- | --- |
| | The frenzy whipped up by Les Ambassadeurs Du Motel De Bamako was subtler than the sweat-laced declarations of James Brown or the Godfather-inspired long-form funk of Fela or Ebo Taylor. But it was no less intense. Mali and Guinea both shared bands seemingly less groundbreaking. They weren't playing rock or JB-inspired street funk so much as updating local polyrhythm with electricity, snagging Cuban influence from colonial days and housing some of the most polished, understated and underrated guitar players the world had heard. It's an embarrassment to keep hearing how awesome the likes of Eric Clapton were, when "Diamond Fingers" Diabate or Les Ambassadeurs' own Kante Manfila shredded with such precision - and respect for their bands - that they left overrated western rock star-types eating their dust... Bruce Miller digs in to this highly recommended 2 CD set. |
---
| | | |
| --- | --- | --- |
| | Please Support RootsWorld. | |
---
| | |
| --- | --- |
| | Welcome to the fascinating world of Violons Barbares. Dandarvaanchig Enkhjargal on morin khuur and Dimitar Gougov on gadulka are joined by French percussionist Fabien Guyot, with all three singing in various styles. Saulem ai is the ensemble's second record, and it starts off at a gallop. First comes the title track, a traditional song from Kazakhstan which translates to "My Beloved." It's ostensibly a love song - with hoofbeats. Greg Harness reviews this unique global trio. |
| | |
| --- | --- |
| | Omar Sosa reflects, "There are concerts where you feel so good, you never want to forget." Indeed, no one knows better than the artist himself. Real Live is as close as one can get to the transcendent quality of an Omar Sosa performance. Those familiar with Sosa's work will recognize his memorable compositions, but will also perceive something new and compelling in every rendition... Sosa is also a singular solo performer. and Senses presents 16 piano improvisations resulting from his work with Zimbabwean choreographer Nora Chipaumire. Michael Stone hears the sound of the liberating spirit of Omar Sosa. |
Support RootsWorld!
November's

Music of the Month

CD:

dálava

Ancient Moravian roots and contemporary attitude.

Sign up for Music of the Month with a 20.00 monthly donation and get this and more great music throughout the year.

| | |
| --- | --- |
| | Denmark's Habadekuk are a very welcome addition to the current wave of 'big band'-style folk groups. Similar to the English band Bellowhead, the members of Habadekuk are drawn from numerous bands, projects, and solo endeavors. The wonderful fiddle player Kristian Bugge acts as a kind of master of ceremonies for the eight-member band. While the ensemble does take up the occasional song, the main emphasis for Habadekuk is on the tunes and the strong arrangements. As to what is the title's Kaffepunch? The Danish recipe calls for coffee, sugar, and schnapps: a marriage of caffeine and drunkenness, which aptly fits Habadekuk and this album. Lee Blackstone drinks it al in in his review. |
| | |
| --- | --- |
| | There are a number of stereotypes about Welsh music – most based on reality. One is that Wales is a nation of great singers... And Wales is full of harps and choirs. Clichés, but nonetheless true. That said, we come to a very different kind of Welsh music in 9Bach – not the typecast Celtic group but one with a sound derived from a number of sources and modern instruments. Yet this is a band rooted in great vocals, the harp and other traditional elements – based in the most remote settlements of the mountains of Wales. On Tincian, the group's second disc, the tunes are complex, moods are evocative and rhythm offerings are challenging and varied. David Cox listens in. |
| | |
| --- | --- |
| | Great music's inspiration often stems from a time and place. With Moussu T e lei Jovents, that spot on the map is La Ciotat, a small city near Marseilles. For the past decade, as part of the Occitan music revival, Moussu T e lei Jovents has been one of the most prolific, musically interesting and positive phenomena in the Occitan region (southern France). The band alternates in language between French and Maritime Provençal (a variety of Occitan), native to the region... Moussu T e lei Jovents carry the identity of a mature, working class band from the Provencal docks, with Brazilian influences also... Thus also their attire, blue shirts and caps reminiscent of a working man's blue collar uniform. David Cox reviews three of their recent recordings, Empêche-nous (2012), Artémis (2013), and their latest, Opérette. |
| | |
| --- | --- |
| | They are ethnic comedians. Wait, one's a tap dancer, too. Well, some kind of dancer, maybe something ethnic. I can't tell. Now the other one's started playing accordion standing on a chair. This is more like it - some rip-roaring stuff. They sing songs, too, in a Värttinä kind of style. That was my first impression of the twin talents of Anne-Mari Kivimäki & Reetta-Kaisa Iles. Together they are Puhti, which translates as vigor, or perhaps, pizzazz. Whatever it is, they bring it all to their modern explorations into traditional music and dance. Waldemar Wallenius reviews the first two recordings of the in-progress trilogy, The Suistamo Suite |
| | |
| --- | --- |
| | Musicologists studying southern Italy have described two types of music making, both socio-economically-based: agropastoral (that of peasants, other farm workers, and fishermen) and small town-artisan (barbers, tailors, and practitioners of other trades). The first group comprises non-professional, generally untrained players who use local instruments that often have ancient roots. They tend to favor modal scales, and make music for communal consumption, in religious rituals and other social occasions. The second group includes musicians who have at least some training in musical theory, favor modern instruments, often electrified, prefer tonal forms, and perform at least semi-professionally. But as a number of contemporary artists from the Mezzogiorno demonstrate, these two types are not mutually exclusive; they can, in fact, coexist in a fruitful dialectic of tradition and modernity, communal celebration and professional performance... In their passionate performances and on recordings, the Calabrian ensemble TaranProject brilliantly meld tradition and innovation. They play extensively in Calabria, packing halls and piazzas with multigenerational audiences. The older folks enjoy hearing the traditional songs and dancing the tarantella; the youth respond to the band's modern and rock-influenced approach to the local musical culture. George de Stefano explores why - for Calabrians - TaranProject's significance isn't solely musical. |
| | | |
| --- | --- | --- |
| | Please Support RootsWorld. | |
---
,
This web site is optimized for any good browser.
Notscape and Internet Exploder will also work well here.
We won't make that choice for you.
The Hollow Ear: no roots, new routes
Featured CD link: Lodging... food... gas?: travel reviews
Hear.cc: Hearing Health Information
---
Please contribute to our survival.
About RootsWorld: RootsWorld is a world music magazine started in 1993, pretty much at the dawn of the term "world music" as well as the pre-dawn of internet publishing (I suspect this was the first music magazine of any sort published on the www). Our focus is the music of the world: Africa, Asia, Europe, Pacifica and The Americas, the roots of the global musical milieu that has come to be known as world music, be it traditional folk music, jazz, rock or some hybrid. How is that defined? I don't know and don't particularly care at this point: it's music from someplace you aren't, music with roots, music of the world and for the world. OK?
All pages at RootsWorld are © 1992-2014 Cliff Furnald / FNI Multimedia Publishing, New Haven CT
The RootsWorld name is protected by US trademark law.
All picture and sound images are the property of the artists and record labels, and are protected by copyright. No file or part of a file may be used for any purpose, commercial or non-commercial, without the express written consent of RootsWorld or the other copyright owners.
About the use of sound files and copyright protections at RootsWorld