Music of the Month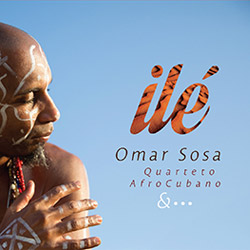 Omar Sosa
Support RootsWorld for $20 a month and get great music all year.
Join now
Our Friends & Supporters
It's our readers and listeners who keep us online and on the air. Folks like:
Nancy Lewis, CA
Nate Lerner, CT
Monsieur Doumani, Cyprus
Maria Teresa Agozzino, Wales
Eric Friede, CT
Patrice George, NY
Ron Kadish, IN
Todd Whiteman, NY
Hazel Kahan, NY
Doug Holtzman/Jennifer Smith, CA
Patricia Charlson, WA
Valerie Richardson, CT
Robert Bresnan, NY
Noel Kropf, NY
Gerben, Netherlands
Richard Pigossi , NC
Alison Scott, NH
Paul Comeau, Nova Scotia
Loretta Easter, IN
Eduoard H., Spain
Tim Aquilina, TX
Carl Meier, NJ
Robert Shapiro, MA
Robert L., NY
A R Wajih, TX
T.M. Scruggs, CA
Ivan Emke, Newfoundland
Stephen Kolderup, FL
Louise Constantine, Greece
Patrice George, NY
Gian Paolo Bertal, Switzerland
Kevin Carr, OR
Alan Teder, Ontario
Grant Low, WA
Dorian Eliot, OH
Cindy Byram, NJ
George Fowler, WA
Mitchell Reed, UK
Michael Enbar, IL
Georgianne Nienaber, MN
THANK YOU!

The Masthead
Interviews
Reviews
Review submissions
FAQ

---
---
| | |
| --- | --- |
| | For a country that hardly seems able to catch an even break, Haiti makes some great music that runs the gamut. Tabou Combo, arguably Haiti's most popular band, modernized African/Francophone/indigenous roots to a point of achieving international success but put off some traditionalists in the process, while artists like Boukman Eksperyans and Emeline Michel reined in the contemporary aspects of their sound enough to find the best of both worlds. Then there's Boulpik, a sextet that for the last decade has been specializing in an acoustic version of the konpa dance music popular in Haiti since the 1950s. The back cover of their CD Konpa Lakay refers to their style as street music. Their instrumental lineup of dual banjos, marimbula bass and percussion makes for a loose, jaunty sound... Tom Orr takes you to the roots of Haiti. |
The week of March 28, 2015
On this week's edition of RootsWorld Radio we'll hear from the kantele master of Finnskogen, Norway, Sinikka Langeland and new works with her quartet from "The Half-Finished Heaven." We'll present the first listen to a new album celebrating the 40th anniversary of one of southern Italy's most important ensembles, Canzoniere Grecanico Salentino. We'll also hear from a trio of clarinets, violin and flutes from Norway, a quintet from Gascony, a trio and some solo accordion from Madagascar, ice music and singing from Norway, and a classic from the Italian roots movement of the 1980s. Artsts will include Jienat, Øjeblikket, Perlinpinpin Fólc, Terje Isungset, Justin Vali Trio, Emmanuel Radriamainty, and Ritmia.
| | |
| --- | --- |
| | FatDog is an amalgam of two bands: the jazz trio Fattigfolket, and the folk trio Doggerland. Posterity will know that the groups joined forces one summer night in 2011, at a festival held on the Swedish Koster Islands. The result is has been nothing less than remarkable: a group that has found a comfortable niche in combining Nordic and English folk, with plenty of room for improvisation. This allows FatDog's wind section plenty of 'breathing room.' The group also features the vocals, concertina, guitar, and cittern, hurdy-gurdy and upright bass. The results can be heard on New Found Land. Lee Blackstone finds it all has a seamless, timeless quality. |
| | |
| --- | --- |
| | Following a six-year silence, master oudist Anouar Brahem returns with his most personal, yet somehow selfless, project yet. During the revolution that gripped his native Tunisia at the turn of 2011, Brahem experienced a creative drought and spent the following years gathering enough water to nourish the seeds that would become Souvenance. The title means "remembrance," but the music looks resolutely forward, drinking in uncertainty as if it were the only sustenance visible from atop the rubble of uprising. Though Brahem claims no direct correlation to these events, their echoes remain, needing to be heard. Souvenance brings together a new assemblage for Brahem, who situates his rosette within a quartet of piano, bass clarinet, soprano saxophone, and electric bass. One further layer finds realization in the Orchestra della Svizzera Italiana. Tyran Grillo shares a recording shows the artist at the height of maturity. |
| | |
| --- | --- |
| | Three recordings feature Markus Tullberg, Swedish flute wunderkind, in a number of different projects that draw out the dynamics of his instrument. Specifically, Tullberg utilizes the wooden transverse flute, which was an important part of the southern Swedish folk tradition from the 19th to the 20th centuries. The tone of the flute is never piercing; generally, Tullberg brings a rich, mellow sound to each band concept. For +1, Tullberg is paired with Andreas Ralsgård. Dan "Gisen" Malmquist (clarinet), Jens Ulvsand (bouzouki and vocals), and Tullberg make up the trio on Diphtong. And Nos Honks brings in saxophonist Jonas Knutsson and French flautist Anna Roussel on Prisma. Lee Blackstone send out the call: "Wooden flute aficionados, unite!" |
| | |
| --- | --- |
| | The lucky among us grow up in a musical tradition. That's how many learn gospel, blues, or bluegrass, even rock and roll. Music like that needs no explanation; it's just part of who we are. For the rest of us, we must discover, learn about, and then adopt the music that becomes the soundtrack for our lives. Recordings are there for us, sure, but sometimes we can use a guide to show us the way. Paul-Emile Comeau is such a guide and his new book, "Acadian Driftwood: The Roots of Acadian and Cajun Music," will take you into one of North America's most appealing vernacular genres and introduce you to its musicians and their discographies. Richard Dorsett reads up on this unique North American history. |
| | |
| --- | --- |
| | I'm listening to a great mix of American roots music. There's some bluegrass, some Cajun, some old-time front porch music, and a couple of traditional cowboy songs. And it comes from Finland. Yes. Finland. Tuomas Logrén is the guitarist for the fiddle-heavy Finnish ensemble Frigg. I think of Frigg as a Nordic ensemble; they draw from Finnish folk music supplemented by the traditions of Sweden and Norway. That's what I was expecting to hear on Yövesi, which is also the name of a lake in eastern Finland, home to a number of threatened species like the Saimaa ringed seal, the Arctic Char. Sounds Finnish so far, right? Greg Harness discovers the cowboy intersect between Finland and America. |
| | |
| --- | --- |
| | The a cappella songs of the Mississippi Delta's African American prison farms left their mark on 17year-old Alan Lomax when he first visited Parchman with his father John in the early 1930s, on a Library of Congress mission that among other things sprang Leadbelly and brought "The Midnight Special" to the American vernacular. Alan Lomax returned to record at Parchman in 1947, 1948 and 1959, logging work-song vocal traditions forged under plantation slavery and hammered out under Jim Crow. Parchman Farm: Photographs and Field Recordings: 1947-1959 is an artfully produced book and CD package that includes an essay by folklorist Bruce Jackson (longtime Lomax colleague, friend, and author of "Wake Up Dead Man: Afro-American Worksongs from Texas Prisons"), Lomax's black-and-white and color photos (all from 1959) and facsimiles of telling prison documents, artifacts of an era of U.S. social history whose residual animus persists into the Hands-Up-Don't-Shoot-I-Can't-Breathe present. Michael Stone takes a hard look at Parchman Farm, the music and the history. |
| | |
| --- | --- |
| | Born in the city of Antep in Turkey's western Anatolia region, Olcay Bayir was immersed in music early on, thanks in no small part to her father's status as an ashik (a mystic troubadour of sorts) and the fact that her homeland is sandwiched between the Balkans and the Middle East. Hearing and picking up on the traditional music of Turkey and the surrounding areas was only part of the equation, though. While still in her teens, Bayir went to London to study classical opera, accounting for the dramatic subtleties in a vocal style that also retains a healthy measure of Anatolian folkloric tones. That duality makes Bayir's debut album Neva / Harmony a real treat for the ears. Tom Orr finds it all penetrating, and beautiful. |
| | |
| --- | --- |
| | Moorish music from Mauritania has been evolving for centuries and now Noura Mint Seymali and her group have taken another step towards sharing that music with the world on Tzenni. Her father, Seymali Ould Ahmed Vall, was a visionary scholar-artist who believed progressive Mauritanian music should be embraced, not dismissed for lacking strict traditionality. Her stepmother, Dimi Mint Abba, is hailed as a national treasure who gave her stepdaughter the opportunity to sing backup for her while she was a teenager. Her paternal grandmother, Mounina, was also a respected singer and musician. Needless to say, Noura Mint Seymali's experience of growing up in an iggawen, or griot, family has strongly shaped her own musical message for a global audience. Alex Brown looks into this inspirational music. |
| | |
| --- | --- |
| | So much of the time in reviewing a recording, we look for the new, the surprising, the twist or the turn. Once in a while a recording like Mbalimaou comes along offering none of these, and is still fresh and exciting. Boubacar Traoré is now in his 70s and well into his second time around as a career musician. This is his 9th album since 1990's Mariama, a solo affair, just voice and guitar, recorded so raw you could hear his fingers on the strings and his breath between vocal lines. It was my introduction to him and I was spellbound. Since then he has presented his music with ensembles large and small, sometimes decidedly local, other times globally enriched. His latest, Mbalimaou rides the middle ground with a core group of African musicians on n'goni, percussion, kora and voices. Primarily recorded in Bamako (with some added dubs and mixing done in France), it is simple and clean - truly folk music in spite of all but one song being Traoré originals. Cliff Furnald listens in on one of the legends of Mali, again. |
---
| | | |
| --- | --- | --- |
| | Please Support RootsWorld. | |
---
| | |
| --- | --- |
| | The Teranga Beat label has demonstrated, over a small but potent number of releases in the last half decade, the importance of cultural obsession... With Live a l'Etoile with the great Dexter Johnson & Le Super Star De Dakar taped in 1969, the label has unfurled another reel of a potent artist in a transitional phase. Saxophonist Johnson, known for influencing the relaxed lyricism of every single regional tenor player in the years to come, had played with the Star Band, perhaps the most well-known of Senegal's hardcore Cuban-influenced bands. By the time of this recording, le Super Star's vocalist, Laba Sosseh, had already split for Cote d'Ivoire, and while many might argue that his departure changed the band irrevocably, this '69 recording, supposedly Johnson's last before he too left Senegal, shows him in command of a band anyone else would kill to be involved with. Bruce Miller gives you the details. |
| | |
| --- | --- |
| | At times like these, when we are reminded that even comedy ("The Interview") is an at risk art form, recordings such as this are welcome. It is welcome because war and the Taliban took a heavy toll on Afghanistan's artistic traditions, so any evidence of the regions musical resurgence seems like a stand against recent repression. The Afghan-American artist Quraishi is self-taught on the rubab (Afghanistan's national instrument, a short-necked plucked lute), and familiar with regional ethnic styles of his home country; including Pashtun, Tajik, Uzbek, and Hindustani traditions. Nine tracks comprise Mountain Melodies, Quraishi's second release, and he includes Afghan folk songs, a classical raga, and composed tunes. Richard Dorsett struggles with the successes and failings of an important release, |
A shaman, a magical weaver of ancient healing spells? No, not all Finnish accordion players of recent times can be called that, but I just had to try and see what that kind of opening line would look like, because I'm somewhat at a loss for words. Antti Paalanen is all of these and none, a musician who wants to delve deep, but also just wants to make some noise on his new release, Meluta.
Waldemar Wallenius explains the unexplainability of the accordion man from South Ostrobothnia.
| | |
| --- | --- |
| | Xarnège represents the "Western Door" of Occitania; the group envisages the musical re-uniting of the two traditions, Basque and Gascon, separated by language and the Pyrenees. The group's name refers to the 'border' areas where the two cultures come into 'collision' with each other. The five members of the band hail from a variety of veteran Basque and Gascon bands. In this, their third disc, the group further explores this territory in-between where cultures mix. Talka Tum shows the influence of Gascon rock pioneers Familha Artùs, evidenced by the involvement of Romain Baudoin, but also reminiscent of iconic Basque folk acts such as Oskorri, Tapia eta Leturia and others. David Cox explores the Occitan border music of Xarnège. |
| | |
| --- | --- |
| | Kiran Ahluwalia's sixth release further explores the intersection of Indian and Pakistani grooves, jazz and Saharan blues. 2011's Aam Zameen: Common Ground saw Ahluwalia join forces with Tuareg groups Tinariwen and Terakaft as she grew fascinated with the sounds of the desert. Instead of working strictly within the confines of ghazal poetry, she began writing her own words to accompany Tuareg rhythms. Sanata: Stillness draws on the foundation of her previous album and continues incorporating guitar-driven cyclical patterns into her compositions. Alex Brown finds it a rewarding journey. |
| | |
| --- | --- |
| | Riccardo Tesi always escapes easy pigeon-holing. He is idiosyncratic without being abrasive, cutting edge without the hard edge. He is a gentle fusionist, bringing together new and old worlds so that's it's hard to know where one starts and the other ends. On Maggio, his latest with Bandtaliana, the sound is vintage Tesi: a refinement of traditional music that has the well-aged, heartfelt soul of folk music, but is as assuredly lovely as a classical wind quartet. Underneath the overall gentle spell that Tesi casts are shades and layers of sophistication. Marty Lipp find amiable soulfulness in this new release. |
| | |
| --- | --- |
| | Deep in depression-era Arkansas, a woman named Mancy Massengill observed the Saturday action at a photo booth in Batesville. She also noted the camera brand as well as the business opportunity making photos for weekend revelers might provide for a mother of three in a place in time where work and money were scarce. She sold hens and sent the cash away for a lens, and from that point on, she and her husband, and later their extended family, pulled a trailer-turned-photo-studio around rural Arkansas on weekends and made pictures for anyone who was interested. Three for a dime. A nickel extra for tinting. This story is told twice - by photographer Philip March Jones, and again by Mancy's son Lance - in the book Making Pictures: Three for a Dime and the companion CD Arkansas At 78 Rpm: Corn Dodgers & Hoss Hair Pullers, that together give a sense of the playfulness, the sorrow, the ragged isolation and the importance of community found in rural Arkansas in the years leading up to the depression... Bruce Miller explores a wonderful visual and musical history. |
| | |
| --- | --- |
| | There was a time when the best place to discover otherworldly musical sound avenues was a well-stocked public or University Library. Filed away by number, musty with disuse, were records that promised an antidote to the radio and whatever indie band was being hyped from magazine racks and record store new arrivals bins. The great ethnic labels- Folkways, Lyrichord, Nonesuch, Ocora- occupied these shelves, their covers often depicting rural peoples from West Africa to SE Asia plucking what appeared to be string and gourd instruments heretofore unknown, their titles promising ritual, guaranteeing inclusion. For those of us who dug deep and used our library cards as a means of rescuing these sounds, if only temporarily, from neglect, the world got larger... Bruce Miller digs into the archives to find the African Gems recorded by Charles Duvelle, Jos Gansemans, Benoit Quersin, David Fanshawe. |
| | |
| --- | --- |
| | La Mal Coiffée, five women from the Aude and Hérault regions of France, enhance their legacy of Occitan polyphonies and syncopated percussion on L'Embelinaire. The group (whose name means The Bad Hair or The Badly Coiffed) has had success across France, and in particular, Occitania. Their particular Languedocien variety lives on, not only in every day speech but in the Calandreta schools, in music, and in literature. L'Embelinaire is a very special project based on nine poems by Joan-Maria Petit (Jean-Marie Petit) and three by Léon Cordas (Cordes), venerable Occitan poets, both from the Hérault region, a viticulture-based department with urban centres such as Beziers and Montpellier... David Cox introduces us to 5 Occitan singer/persussionists who bring the ancient language to life. |
| | |
| --- | --- |
| | The music of Feksìn, pianist Admir Shkurtaj's follow-up to Mesimér, emboldens the message written across that 2012 solo debut. With more self-reflection than ever, Shkurtaj transplants his Albanian roots to the soil of Salento, the peninsular region of Italy's heel he has called home since 1991. Those traditions provide him with a way of looking beyond the Strait of Otranto toward his homeland. The album's poetic title, in fact, refers to the sun's glint off Salento's windows, which speckles the distant mountains and acts as a visual conduit between the land he once knew and the one in which he currently bases his activities. Tyran Grillo listens to the light. |
From elsewhere:
An interview with legendary drummer and some say, co-founder of the musical genre Afrobeat, Tony Allen. He talks with Radio France Internationale's Alison Hird about looking back - and looking forward - on his latest album Film of Life.

Also, see a concert performance by the English trio Faustus, performing "Humpback Whale" and "8th of July" at the 2014 English Folk Expo. Filmed by Michal Shapiro.
| | |
| --- | --- |
| | I first became aware of Guinean guitarist Djessou Mory Kanté in a series of spare recordings on the wonderful Popular African Music label. He played with his older brother Kanté Manfila on the legendary Kankan Blues. He also did his first recording as a front man for the label, Guitar Séche. Living in Paris, he has gone on to greater fame as an in-demand guitarist for super stars like Salif Keita, and most recently did guitar work and arranging for Sékouba Bambino Diabaté. So it's not like he just came out of nowhere this year with this remarkable album of instrumental works for his chosen instrument. Nonetheless, the album is hitting many listeners, including me, like a gentle bolt of lightening. River Strings: Maninka Guitar brings the artist into a sonic space that is near perfect. A clean, clear recording technique buoys the performances, and a spare ensemble of guitars, ngoni, bass, keyboards and percussion carry it all simply and beautifully... Cliff Furnald listens to sublime music from the Niger River. |
"What concert?" I finally asked. "Massilia, of course. Do you live in this city, or under a rock?"- - Jean-Claude Izzo, Total Khéops, 1996

Within the city of Marseilles and the surrounding region, Massilia Sound System has a status somewhere between cult and institution. Novelist Jean-Claude Izzo immortalized them in the Marseilles trilogy, the second of which is called "Chourmo". --a chourmo being a kind of fan club for this band. As far as "world music" goes, MSS is in an elite group of artists, not only for its cultural connections locally, but in its global reach. Massilia arrives in 2014 as the first studio recording for the group in seven years and as a reunion of sorts. David Cox takes us deep into the Occitan world of the ancient city of Marseilles and its leading musical innovators.
---
| | | |
| --- | --- | --- |
| | Please Support RootsWorld. | |
---
| | |
| --- | --- |
| | Hailing from New York, the band Dálava are edging out into music with a particularly rich backstory. Vocalist Julia Úlehla and guitarist Aram Bajakian, childhood friends, found themselves reunited in a musical project probing the texts and tunes transcribed by Vladimir Úlehla, Ms. Úlehla's great-grandfather and a biologist and an ethnomusicologist. Mr. Úlehla was taken by the folk music of the Moravian village of Stráznice, and he painstakingly transcribed the songs and tunes of this community. Armed with Úlehla's transcriptions, but coming from a different time and place in cosmopolitan New York, Ms. Úlehla and Mr. Bajakian wondered how they could make these folkloric tunes breathe again... Lee Blackstone finds out how it's done. |
| | |
| --- | --- |
| | They are ethnic comedians. Wait, one's a tap dancer, too. Well, some kind of dancer, maybe something ethnic. I can't tell. Now the other one's started playing accordion standing on a chair. This is more like it - some rip-roaring stuff. They sing songs, too, in a Värttinä kind of style. That was my first impression of the twin talents of Anne-Mari Kivimäki & Reetta-Kaisa Iles. Together they are Puhti, which translates as vigor, or perhaps, pizzazz. Whatever it is, they bring it all to their modern explorations into traditional music and dance. Waldemar Wallenius reviews the first two recordings of the in-progress trilogy, The Suistamo Suite |
---
,
This web site is optimized for any good browser.
Notscape and Internet Exploder will also work well here.
We won't make that choice for you.
The Hollow Ear: no roots, new routes
Featured CD link: Lodging... food... gas?: travel reviews
Hear.cc: Hearing Health Information
---
Please contribute to our survival.
About RootsWorld: RootsWorld is a world music magazine started in 1993, pretty much at the dawn of the term "world music" as well as the pre-dawn of internet publishing (I suspect this was the first music magazine of any sort published on the www). Our focus is the music of the world: Africa, Asia, Europe, Pacifica and The Americas, the roots of the global musical milieu that has come to be known as world music, be it traditional folk music, jazz, rock or some hybrid. How is that defined? I don't know and don't particularly care at this point: it's music from someplace you aren't, music with roots, music of the world and for the world. OK?
All pages at RootsWorld are © 1992-2014 Cliff Furnald / FNI Multimedia Publishing, New Haven CT
The RootsWorld name is protected by US trademark law.
All picture and sound images are the property of the artists and record labels, and are protected by copyright. No file or part of a file may be used for any purpose, commercial or non-commercial, without the express written consent of RootsWorld or the other copyright owners.
About the use of sound files and copyright protections at RootsWorld