Music of the Month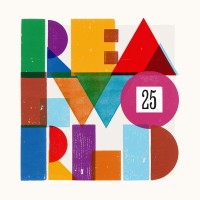 A 3 CD celebration
Real World 25
3 CDs, 38 tracks trace the rich and diverse history of one of the major 'world music' labels.
Support RootsWorld for $20 a month.
Join now

It's our readers and listeners who keep us online and on the air.
Folks like:
Robert L., NY
A R Wajih, TX
T.M. Scruggs, CA
Ivan Emke, Newfoundland
Stephen Kolderup, FL
Louise Constantine, Greece
Patrice George, NY
Gian Paolo Bertal, Switzerland
Kevin Carr, OR
Alan Teder, Ontario
Grant Low, WA
Doug Holtzman/Jennifer Smith, CA
Patricia Charlson, WA
Valerie Richardson, CT
Robert Bresnan, NY
Noel Kropf, NY
Gerben, Netherlands
Dorian Eliot, OH
Cindy Byram, NJ
George Fowler, WA
Mitchell Reed, UK
Michael Enbar, IL
Georgianne Nienaber, MN
Richard Pigossi , NC
Alison Scott, NH
Paul Comeau, Nova Scotia
Loretta Easter, IN
Eduoard H., Spain
Tim Aquilina, TX
Carl Meier, NJ
Robert Shapiro, MA
THANK YOU!
The Masthead
Interviews
Reviews
Review submissions
FAQ

---
Not to put too fine a point on this, but:
We will not survive or thrive without your financial support.
Donate Monthly

---
| | |
| --- | --- |
| | Söndörgő may be from Hungary, but the lead instrument isn't, at least not originally. The mandolin-like tambura probably came from Turkey, carried into Hungary by Serbians and Croatians who were fleeing from the Turks... Long ago, some of them settled with their tamburas where the three Eredics brothers, a cousin, and a high-school friend who make up the band Söndörgő more recently grew up... The ringing but precise tones of the tambura strings give the music a sprightly bounce that is quite different from the usual brass bands or fiddle-led ensembles of this region, a bounce that lends a frantic pace to most songs in Tamburocket: Hungarian Fireworks. Jeffery R. Lindholm listens to the big bang. |
| | |
| --- | --- |
| | RootsWorld Radio recently featured recordings made by a project based in South Africa called Wired for Sound: Moçambique. While certainly not the first folks to venture into this East African country with recording equipment, they take a new approach using modern digital equipment and a collaborative style that is certainly a new look on an age-old field recording tradition. Hear some of the local artists recorded in the project, and also hear a recent edition of the radio program that features earlier recording trips into the country. Get Wired for Sound. |
| | |
| --- | --- |
| | There are a number of stereotypes about Welsh music – most based on reality. One is that Wales is a nation of great singers... And Wales is full of harps and choirs. Clichés, but nonetheless true. That said, we come to a very different kind of Welsh music in 9Bach – not the typecast Celtic group but one with a sound derived from a number of sources and modern instruments. Yet this is a band rooted in great vocals, the harp and other traditional elements – based in the most remote settlements of the mountains of Wales. On Tincian, the group's second disc, the tunes are complex, moods are evocative and rhythm offerings are challenging and varied. David Cox listens in. |
| | |
| --- | --- |
| | Great music's inspiration often stems from a time and place. With Moussu T e lei Jovents, that spot on the map is La Ciotat, a small city near Marseilles. For the past decade, as part of the Occitan music revival, Moussu T e lei Jovents has been one of the most prolific, musically interesting and positive phenomena in the Occitan region (southern France). The band alternates in language between French and Maritime Provençal (a variety of Occitan), native to the region... Moussu T e lei Jovents carry the identity of a mature, working class band from the Provencal docks, with Brazilian influences also... Thus also their attire, blue shirts and caps reminiscent of a working man's blue collar uniform. David Cox reviews three of their recent recordings, Empęche-nous (2012), Artémis (2013), and their latest, Opérette. |
| | |
| --- | --- |
| | They are ethnic comedians. Wait, one's a tap dancer, too. Well, some kind of dancer, maybe something ethnic. I can't tell. Now the other one's started playing accordion standing on a chair. This is more like it - some rip-roaring stuff. They sing songs, too, in a Värttinä kind of style. That was my first impression of the twin talents of Anne-Mari Kivimäki & Reetta-Kaisa Iles. Together they are Puhti, which translates as vigor, or perhaps, pizzazz. Whatever it is, they bring it all to their modern explorations into traditional music and dance. Waldemar Wallenius reviews the first two recordings of the in-progress trilogy, The Suistamo Suite |
| | |
| --- | --- |
| | Sometimes hailed as "the voice of Palestine," Rim Banna is also a messenger of revolution. Riding the waves of the Arab Spring, Banna sets ancient and modern poems to music that is equally timeless. Through the intensity of her interpretive gifts, she magnifies and recasts the politics of every verse. The key to appreciating them is in the album's tripartite title. "Revelation" connotes the ability to taste something new in the old. "Ecstasy" implies subordination to hidden messages, holding true to peace in a world close to bursting with repression. Finally, "rebellion" signals a refusal to stand down, taking the power of privacy and making it public for all to share. The album's broad landscape thus lends veracity to Banna's all-inclusive message. Tyran Grillo listens to her Revelation of Ecstasy & Rebellion |
See that line of men that's marching down the street
carrying automatic weapons, combat boots on their feet
got to wonder what kind of enemy they expect to meet
over in Ferguson,
Ferguson Missouri
A song by Samm Bennett
| | |
| --- | --- |
| | Musicologists studying southern Italy have described two types of music making, both socio-economically-based: agropastoral (that of peasants, other farm workers, and fishermen) and small town-artisan (barbers, tailors, and practitioners of other trades). The first group comprises non-professional, generally untrained players who use local instruments that often have ancient roots. They tend to favor modal scales, and make music for communal consumption, in religious rituals and other social occasions. The second group includes musicians who have at least some training in musical theory, favor modern instruments, often electrified, prefer tonal forms, and perform at least semi-professionally. But as a number of contemporary artists from the Mezzogiorno demonstrate, these two types are not mutually exclusive; they can, in fact, coexist in a fruitful dialectic of tradition and modernity, communal celebration and professional performance... In their passionate performances and on recordings, the Calabrian ensemble TaranProject brilliantly meld tradition and innovation. They play extensively in Calabria, packing halls and piazzas with multigenerational audiences. The older folks enjoy hearing the traditional songs and dancing the tarantella; the youth respond to the band's modern and rock-influenced approach to the local musical culture. George de Stefano explores why - for Calabrians - TaranProject's significance isn't solely musical. |
| | |
| --- | --- |
| | The whirling sounds of Eastern Europe, Turkey and the Balkans vibrate with plenty of verve on She'Koyokh's Wild Goats & Unmarried Women. The London-based octet has been evolving over the past decade, working through a full range of Jewish, klezmer and Romani music along the way. On this release they extend their reach into even more musical traditions, including the sevdalinka of Bosnia and Herzogovinia, and Soviet jazz. Their multicultural ambition is matched by their roster of international talent. Comprised of members from the UK, USA, Greece, Serbia and Turkey, She'Koyokh mixes moving laments with lively, humorous compositions on an album packed full of surprises... Alex Brown reveals the hopping madnes, Kurdish love songs and geographical diversity of She'Koyokh. |
"Never fear quarrels, but seek hazardous adventures." – Alexandre Dumas
Strange sounds are afoot in Gascony, the southwest region of France that birthed D'Artagnan. The province lies close to Spain, and the Basques, who had an influence on the dialect spoken in Gascony. The area also lies in the Occitan cultural region, that mysterious sector overlapping parts of Italy, Spain, and France; the medieval Occitan language has been the focus of some interesting cultural reclamation projects. The Gascon dialect is believed to be derived from Occitan. In Gascony, the musical group and collective Artús have been mining the varied cultural strains that have fed into Gascony's unique character. They utilize both electric and acoustic instrumentation, and they draw on traditional Gascon music. However, the band never 'plays it safe' – they are resolutely experimental, drawing from rock music's progressive genre. The hurdy-gurdy is a main instrument (the fearless Romain Baudoin), accompanied by a battery of percussion, violin, keyboards, the Basque 'ttun-ttun' (a stringed drum), pipes, and bass. That Artús do not utilize an electric guitar would appear to be a band 'policy' to cede dominance to the hurdy-gurdy... Lee Blackstone listens to the purveyors of a tradition that knows no boundaries.
| | | |
| --- | --- | --- |
| | Please Support RootsWorld. | |
| | |
| --- | --- |
| | Classical guitarist Marc Sinan, born in 1976 to a Turkish-Armenian mother and a German father, has over the past two decades attracted increasing demand as a soloist and collaborator, and dedicates his output to softening divides between genres, eras, and cultures. Hasretim - Journey to Anatolia represents the most significant evolutionary leap in his career as a composer. This video-musical journey traces Sinan's heritage along the Black Sea coast to the Armenian border. More than that, it's an invaluable archive of life and song on the Anatolian plateau, which he explored together with Dresdner Sinfoniker artistic director Markus Rindt in 2010. During the trip, Sinan was saddened to find that the preservation of folk music so prevalent elsewhere (viz: the Baltic states, Hungary, and Greece) was lacking in Turkey. Consequently, he took the opportunity to address the discrepancy, pooling a storehouse of traditional musicians and incorporating their art into a large-scale, contemporary piece of his own design. "I was quite nervous," writes Sinan of the recording process. "Unlike musical field research, our project demanded much more than simply documenting the current state of the Turkish musical tradition regardless of its artistic merit. We were on a treasure hunt and would only rest once we stumbled upon something truly special." Tyran Grillo explores the music and video of this important new work. |
Something from elsewhere:
Alison Hird talks with the Anglo-Tamil singer-songwriter Susheela Raman about her new album Queen Between - a psychedelic trip inspired by lengthy travels in India and Pakistan. Hear the interview from RFI's 'World Music Matters,' and listen to a song from the new CD.
| | |
| --- | --- |
| | There is a story about a sommelier who knows wines so well that he can drink a vintage today and predict how it will taste years from now. At maturity, he can identify the wine from his prediction. So, consider the influences on the music from Azerbaijan: its location between Europe and Asia on the Caspian Sea; a Turkic language; and centuries of Persian, Arabic and Russian musical influences, and you should be able to project its uniqueness. These four sets from the Felmay label's series Traditional Music of Azerbaijan have a clear purpose in the repertoire of songs. Sometimes traditional world music collections lack that certainty and you end up with a grab bag of regional sounds. Not here. Richard Dorsett listens to works by Ramiz Guliyev, Gochag Askarov, Nazaket Teymurova and others. |
| | |
| --- | --- |
| | Over the past three decades with ECM, Argentine bandoneón virtuoso Dino Saluzzi has built a new home, but through his output on the label has traced so far back down his old roots that with El Valle de la Infancia (The Valley of Childhood) he might at last have reached the center of the earth. Playing once again with his "in-house" band, he emotes seamlessly with brother Felix on reeds, son José on guitars, and nephew Matías on electric and upright bass. Guitarist Nicolás Brizuela and percussionist Quintino Cinalli round out the extended family portrait. As ever, Dino's humble beginnings manifest themselves in every note, and he credits them with freeing his creative approach. Dino's mastery is thus so organic that to name it as such barely renders a sketch of his capabilities, as evidenced by this latest excursion. As it turns out, the valley of his childhood is a bountiful place to be... Tyran Grillo goes down into the valley with Dino Saluzzi |
| | |
| --- | --- |
| | "When I was young I studied the history of Hannibal and Rome," recalls Andrea Esperti, "and I immediately appreciated the courage, strength, and will of this man. No one would have thought he could win against the strongest empire in the world. His accomplishment therefore goes beyond historical fact. It's an encouragement to realize our dreams and overcome obstacles." For Andrea Esperti, a musician at ease in classical and jazz repertoires alike, the spirit of collaboration is paramount... Tyran Grillo talks with the Italian trombonist and composer about Le Voyage d'Hannibal |
| | |
| --- | --- |
| | "This music isn't for arenas," says cowboy singer and music historian Don Edwards. Born in New Jersey, he cites influences like Robert Johnson and Willie Nelson, and broad ranging popular interests like the Carolina Chocolate Drops and Norah Jones. But American cowboy songs are where his heart lies, and he told Greg Harness all about it when they met at this year's National Cowboy Poetry Gathering in Elko, Nevada. Hear his story, and his music, in the RootsWorld interview. |
| | |
| --- | --- |
| | Fiddler and composer Aidan O'Rourke hails from Scotland, where as a boy he grew up near TAT-1, the world's first transatlantic telephone cable, laid in 1956. O'Rourke remembers stories told by his father of "a cable that connected the world," and it is this sense of childlike wonder and technological innovation that he brings to this suite of original music... O'Rourke makes Hotline a true collage, splicing samples of early transmissions in "Tat-1." Something of a prelude, it introduces us to the radio drama about to unfold by weaving actual test conversations into instrumental lines, the latter of which creep in from all sides like vines in time-lapse video. That the content of these early transmissions is limited to trivialities like the weather is poignant, considering the cable will one day carry talk that may alter the course of world history. Tyran Grillo taps the line and shares the transmissions. |
| | | |
| --- | --- | --- |
| | Please Support RootsWorld. | |
---
,

This web site is optimized for any good browser.
Notscape and Internet Exploder will also work well here.
We won't make that choice for you.

The Hollow Ear: no roots, new routes
Featured CD link: Lodging... food... gas?: travel reviews
Hear.cc: Hearing Health Information

---

Please contribute to our survival.

About RootsWorld: RootsWorld is a world music magazine started in 1993, pretty much at the dawn of the term "world music" as well as the pre-dawn of internet publishing (I suspect this was the first music magazine of any sort published on the www). Our focus is the music of the world: Africa, Asia, Europe, Pacifica and The Americas, the roots of the global musical milieu that has come to be known as world music, be it traditional folk music, jazz, rock or some hybrid. How is that defined? I don't know and don't particularly care at this point: it's music from someplace you aren't, music with roots, music of the world and for the world. OK?

All pages at RootsWorld are © 1992-2014 Cliff Furnald / FNI Multimedia Publishing, New Haven CT
The RootsWorld name is protected by US trademark law.
All picture and sound images are the property of the artists and record labels, and are protected by copyright. No file or part of a file may be used for any purpose, commercial or non-commercial, without the express written consent of RootsWorld or the other copyright owners.
About the use of sound files and copyright protections at RootsWorld