The Music of the Month
Subscribe for a contribution of 20.00 a month, you'll begin receiving a recording from somewhere interesting, each and every month.
Music of the Month CDs are hand picked by your editor, Cliff Furnald, with an eye towards the unique, the hard to find and with the goal of introducing you to a wide variety of music from around the world.
Music of the Month for April, 2017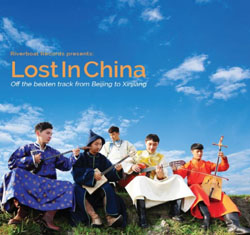 various artists
Lost in China
Riverboat Records

These CDs were donated by Riverboat. so all proceeds go to support the magazine and radio program.
We thank them for the generous support.
Read more about it, and listen to the music
Sign up for Music of the Month with a 20.00 monthly donation:
---
Want to donate and choose a single CD? Click here.