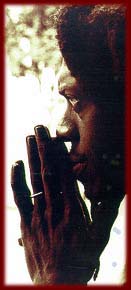 Cheick N'Digel Lô's Bambay Gueej (World Circuit) cuts a new trend in Senegalese music which could be described as KISS (Keep It Simple and Sweet). This sizzling potpourri album covers a wide spectrum from Cuban guajiria and Afro-Beat to soukous and reggae. As with his first album, Na le Thiass (World Circuit), the mbalax element is used very sparingly, like a light icing on a cake. Lô is a gifted song-writer whose talents come clean on all the tracks, especially on the youth anthem "Jeunesse Senegal." Complimented by the acoustic guitar, exploding tama and free-falling electric bass, Lô's voice has a rounded sweetness with poetic hills and valleys.
With masterful weaving of saxophones and sabar drums, Lô pays a warm tribute to late Fela Kuti on the track "Africaden." "Bobo-Dioulasso" is a duet tour-de-force that teams Lô with Malian powerhouse Oumou Sangare for a brilliant show down. This guy is for real; he has to be in order to create music this refined, cosmopolitan and yet so rootsy.
Mor Thiam's debut album Back to Africa (Justin Time Records) explores reggae roots in Senegal. Steeped in crackling sabar, tama and djembe, Back to Africa alternates between the sound of pure drums (on odd numbers) and reggae (on even numbers). On tracks like "Worosodan," "Doudou N'Diaye Rose" and "Djembe" Thiam displays incredible composition using the drums sans vocals. On "Yaral Sa Doom," "Xaleem Xamme" and "Modou Modou" reggae blends tightly with mbalax to create a unique hybrid with a tinge of jazz thrown into the mix. Throughout the album Thiam is anxious to show his unadorned drumming skills, something he does effortlessly and with astounding results. The reggae tracks suffer from a 'sabar syndrome' in which the drums tug the ear away from all the other great sounds. This makes the album sound a bit amateurish even though those contributing to its birth are super professionals: Cheikh Tidiane Tall, Doudou N'Diaye Rose, Mbaye Dieye Faye (Youssou N'Dour's famed tama player) and Lamine Diallo of the famous National Ballet of Senegal. Still, Back to Africa is one of the better albums to come from Senegal recently.
Mzee Foula-Ngenge (Musisoft Distribution), the latest from Congolese vocalist Papa Wemba, is a throw-back to roots rumba. The ever innovative Wemba turns well-researched folklores into kitsch urban soukous sound, hot enough to light up a whole village on a moon less night. On the album, Wemba sticks close to roots-rumba using tuned-down guitars, wacky percussion and a chorus of singers. True to form, Wemba cut-and-paste approach to music keeps you guessing where the music is going- one moment he is working the traditional mutuashi sound, the next it is rap, followed by funky R&B and finally explosive soukous, all within the length of one song. Check out stylish vocal somersaults on the tracks "Fula-Ngenge" and "M'odikenda." Never afraid explore new ideas, Wemba gets deeper into gospel/rap on the tracks "Okoningana" and "Elongi Ya Jesus." Through it all, his fragile falsetto voice wraps around solid percussions and melodious guitars.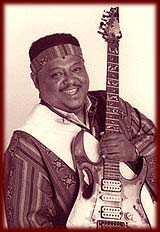 From Toronto comes a hot Malagasy album titled OmniSource (Festival Distribution) by blues guitarist Madagascar Slim. Using his rich experience as a blues man, Slim creates a layer of warm, fuzzy traditional Malagasy music. His wave-like style builds slowly into a crescendo, allowing the music to capture other sounds along the way- there is blues, reggae, R&B crossover and bit and pieces from eastern and southern Africa.
But rather than allow the disparate sounds to stand out like jagged broken glass, Slim carefully kneads them into wholesome sound on "Ravorondreo," "Fiderana" and "Kapoy." His skillful restraint is equally evident on the barn-burner track "Fiantsoana" (audio sample: www.festival.bc.ca/ram/fiantsoana.ram). For a debut album, Madagascar Slim has exceeded all expectations.
Available online from cdroots.com:
Cheick Lô:
Bambay Gueej
Na le Thiass
Papa Wemba
Mor Thiam
Available direct:
Madagascar Slim