What you may have missed in 2016 - RootsWorld Writers Get Their Say
Some Choice Selections From 2016: Volume 2
(See
Volume One
if you missed it last week.)
I asked a number of our writers to tell us about some of their favorite recordings and overlooked gems from 2016.
In this second and final installment, we'll hear from Lee Blackstone (LB), David Cox (DC) and your editor (CF) chimes in with a few more. They are not ordered by "greatest" in any fashion, simply the picks of a number of our writers, randomly presented to allow you to wander through the world of music they represent. On some of these picks, you'll find links to more music, videos or the full reviews in RootsWorld. - CF
---
I want to start with two recordings that came out just as all of the final deadlines of 2016 were upon us. About two weeks before the US elections, I ordered the new Leonard Cohen recording. It came in the midst of the madness, and I just put it aside, waiting for the right moment to sit and listen with my full attention. I wanted it concentrated, alone and on a proper set of speakers - loud, in a room. Then he died, and I did not have the heart to open it until just a short while ago. The title track of You Want It Darker is both personal elegy and social commentary, as artful and raw as anything he has produced in his long and elegant career.
They're lining up the prisoners
And the guards are taking aim
I struggled with some demons
They were middle class and tame
I didn't know I had permission to murder and to maim
You want it darker
Hineni, hineni
I'm ready, my lord
Magnified, sanctified, be thy holy name
Vilified, crucified, in the human frame
A million candles burning for the love that never came
You want it darker
We kill the flame

If there is a song for these times, this is it.
2016 also brought us the return of some signifuicant heros of the English folk music scene, including Shirley Collins, the queen of English folk song, after a 35 year absence. Lodestar (Domino) places her in the hands of producer and music director Ian Kearey, who has taken her plaintive, emotional voice and placed it in sparse but invigorating arrangements, accompanied by a small cadre of musicians on mostly traditional acoustic instruments. It came in so late in the year that I'll simply declare it one of my top ten for 2107. Lee Blackstone will have his review for you in a few weeks. - - Cliff Furnald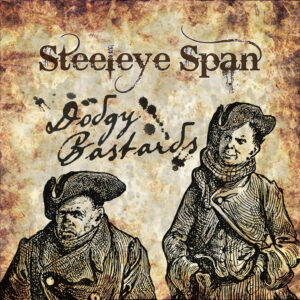 Under the guidance of the indomitable Maddy Prior, Steeleye Span have a new formation and have turned in one of their strongest records in years. Laden with Francis J. Child's ballads, Steeleye Span find themselves fully in their element. But what is particularly astonishing this time out is their very modern, reinvigorated sound. The band's blood is up on Dodgy Bastards (Park Records), which rocks like a beast and indulges not just in folk-rock, but some moments of assured folk-prog indulgence. And, just when you think you've probably heard every version of "Bedlam Boys" that could be crafted, along comes this beast on which guitarist Julian Littman drops a rap (written by Maddy and bassist Rick Kemp's son, Alex) over a solid Liam Genockey groove. Great fun, and violinist Jessie May Smart is phenomenal throughout. - Lee Blackstone
http://steeleyespan.org.uk/
It's also been a remarkable year for making the old new again, and if there is a single recording label that does it with style, every time, it's Atlanta's Dust-To-Digital. This year they have released Washington Phillips and His Manzarene Dreams, a hard cover book and accompanying CD that explores the 1927-29 recordings, and the personal history of a little known gospel artist and his unique instrument. We'll have a review from Bruce Miller coming soon. Don't Think I've Forgotten: Cambodia's Lost Rock and Roll gave us a glimpse of a pop music world we'd never have known, otherwise. Read Tom Pryor's review and listen. Another book and CD set gave us the music of Blind Alfred Reed: Appalachian Visionary, music from the unsung artist who gave us songs like "How Can A Poor Man Stand Such Times and Live" and "The Telephone Girl" that have gone on to be country and blues staples.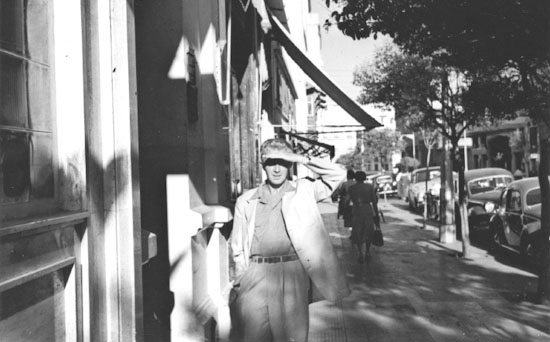 Dust-To-Digital also brought out one of my top choices for 2016. Music Of Morocco From The Library Of Congress is a masterpiece of music, passion and presentation. In 1959, novelist and cultural explorer Paul Bowles convinced the Library Of Congress, with the funding of the Rockefeller Foundation, to record music on the streets and homes of Morocco. What he came home with was remarkable. Long trance pieces gave the listener a deeper understanding for what the music could do, how it could move people in ways far deeper than popular music. But there are also light moments, with humorous street songs and spontaneous singing. What moves the whole collection from educational anomaly to masterpiece is the seemingly random track orders, made more for the ear than the mind, and Dust-To-Digital's impeccable presentation style. The set of 4 CDs is placed in a cloth wrapped 'cigar' box, with an embossed leather ledger of notes by Bowles and others, and drawings and photographs by Bowles made during his travels. - CF
You can read Bruce Miller's review and listen to some of the music in RootsWorld.

The very fine trio of Benji Kirkpatrick (bouzouki, guitars, mandolin), Saul Rose (melodeons), and Paul Sartin (oboe, cor anglais, violin) take their combined experience (Bellowhead, Waterson:Carthy, Whapweasel, and Belshazzar's Feast have featured their individual talents) and deliver mightily on Death And Other Animals (Westpark), their third album as Faustus. The group has pared themselves down since their days in the band Dr. Faustus, and they continue on their quest to present a heady, virile acoustic sound. Death And Other Animals is the result of their time as Artists in Residence at Halsway Manor, National Centre for Folk Arts, in Somerset. Four songs on the album are derived from the collection of the folklorist Ruth Tongue, whose manuscripts were squirreled away at the manor. "The Death Of The Hart Royal" is one such song, sung by Benji Kirkpatrick, and it's a stunner.


High marks also go to the opening track "Slaves," which utilizes the words of William S. Villiers Sankey, a Chartist who was influenced by Percy Bysshe Shelley: "Men of England you are slaves/Bought by tyrants, sold by knaves" is as current a sentiment now, as it was in Victorian times. - LB
Find the band online.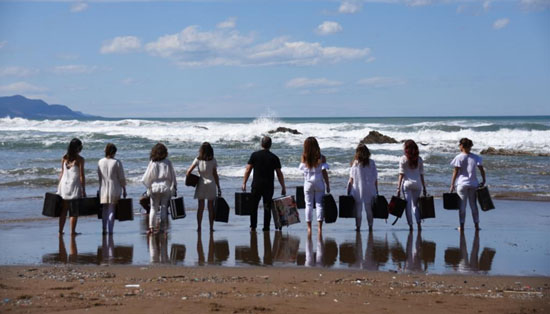 Two of the Basque Country's most popular trikitilaris (diatonic accordionists) released new discs in 2016, Kepa Junkera and Sorgiñak with Maletak; and Xabi Solano Maiza with his first solo recording, Ereñotzu. Both prolific accordionists take the "triki" in new directions: Solano's infectious blend of trad-triki, pop and rock follow up his work with Esne Zopak, Esne Beltza and Etzakit. Here is one track to listen to. Although it shows off the triki less than most, and is more accessible, to those not as hooked on diatonic wizardry. - David Cox


Satele Unite ale Balcanilor is latest offering from the Romanian folklore-hip hop-electronica-dub collective Subcarpati translates to United Villages of the Balkans. And where Subcarpati's previous album had the undertow of doina, an Eastern European melancholic folk form, Satele heads off into other directions. The slow dirges are offset by cimbolom and beats, and MC Bean's deep guttural rapping is as arresting as ever. Subcarpati has adopted more of a band sound on the record, and "Dintr-o lume in alta lume" ("From One World To Another ") has a rocking, hypnotic electro-trance throb that stretches out and back in tidal fashion. "Balada lui Gruia" is Subcarpati at their dark drone-folk best, as flutes, rapping, and the occasional blues guitar twang drift amongst a head-nod of sonic fog to relate the story, popular amongst Romanian peasants, about the brash son of a captain in Michael the Brave's army who ventured off to fight the Turks. Satele Unite ale Balcanilor is a wide-ranging masterpiece for Subcarpati, perhaps modern-day Romania's Sgt. Pepper. You can listen to the entire recording online. - LB


Astrolabio is new to me, and my personal; 'find' for 2016. I stumbled across the Italian Piedmontese band's 1980 release Spirit Folet ( Prince) on the internet. It's an album that deserves a re-issue, and the group could pass for the English band Amazing Blondel's foreign cousins. Wind instruments, harpsichord, guitars, and spirited group vocals meet in a clear appreciation of early music, as on the gorgeous title track; and the closing "La Mort" revels in its funereal sensibility, crawling out of the end of the 1970s with a bombard flourish. I have no idea how much exposure, if any, Astrolabio received with this release, but the internet is useful in making such timeless music suddenly available for rediscovery. The 'deep dig' of the year. - LB


Kyung Myun You is a traditional Korean percussionist; who, with her band E-do, has made a recent splendid recording. On Yeominrok, the ensemble weaves together eight very innovative new compositions featuring the endangered instruments chulhyungeum, janggu (long pipe) and daegeum among others, as can be viewed in this clip. Nothing like K-pop. Listen! - DC

From the Spanish state, Xabier Diaz and Adufeiras de Salitre of Galicia, The Tambourine Man produced a gem that adds to the great legacy of song from the Galician provinces. The flawless "Cantiga da Montaña" is emblematic of this fine recording. Also while in Iberia,The Valencian folksinger/collector Pep Gimeno "Botifarra" of Xativa is the subject of a new book "El Cant de la Terra" in Catalan, that includes a retrospective CD, featuring the "best of" this notable folklorist's efforts over the past decade. - DC


From East Quebec/Labrador the indigenous Innu are an emerging musical superpower, along with the Atikamekw and the Naskapi, related peoples with whom they have strong musical ties. At The Innu Nikamu festival, we are seeing Naskapi rap, Innu-language reggae, and folk performers such as Laura Niquay's recent Waratanak CD. Florent Vollant's fine new CD Puamuna is primarily in Innu, but English, French and Atikamekw can also be heard. Listen to "Manuanik" with Pascale Ottawa.

It was a great year of music. We're glad you joined us in exploring it. - Cliff

© 2016 RootsWorld. No reproduction of any part of this page or its associated files is permitted without express written permission.