Various Artists
Zomba Prison Project: "I Have No Everything Here"
Six Degrees
Producer Ian Brennan is on a mission: "How can it be just, that tens of thousands of 'artists' from cities like Los Angeles and London are given platforms, but entire countries are left voiceless globally? This mathematical absurdity of superiorness only mirrors society's greater inequities."
This view took Brennan and his photographer-filmmaker spouse Marilena Delli to Malawi to document the expressive culture of Zomba Central Prison inmates (lifers for murder or violent crime, witchcraft practitioners, social "deviants," grifters, and the unlucky framed for no crime at all). Overcrowding and filth, lice and scabies, malnutrition, TB, HIV-AIDS, mental illness, endemic violence, trumped-up charges, Kafkaesque court proceedings wherein prisoners have scant legal defense—this is the wretched existence of both female and male inmates. This CD presents music as one of few creative outlets for Malawi's incarcerated unfortunates.
Song titles tell a tale of woe: "Listen to Me (Or I Will Kick Your Ass)," "Please, Don't Kill My Child" and "Give Me Back My Child" (women raise their children inside the prison); "I Kill No More," "Prison of Sinners," "The Weary and the Burdened," "I See the Whole World Dying of AIDS,"and "I Am Alone."
So, what about the music? Unless Brennan is holding back Malawi's Leadbelly double for later release (no pun intended), Zomba presents a pedestrian mix of acoustic and amplified folk and regional popular influences. A cappella renderings such as "Jealous Neighbor," "Goodbye, All My Friends," and "Give Me Back My Child" may be closest to the rural Malawi setting, while "The Floods"—with a simple guitar line and unvarnished vocal harmonies—references a devastating everyday natural disaster that threatens subsistence livelihood everywhere (lyric transcriptions would be helpful here).
It's a pity that the full-house female chorus that opens the related documentary is not on the CD. Likewise, "House of Dance" is a raucous ensemble breakout of female singers and percussion (see the video for full effect), but when the CD track cuts off at a mere 16 seconds, the listener is cheated of an energetic counterpoint to the recording's low-key mood overall.
Comparison is inevitable with Alan Lomax's prison recordings. Rightly criticized for aestheticizing the field chants and songs he found in 1940s and 1950s Mississippi Delta prison farms, Lomax nonetheless documented music to make one's hair stand on end. Leadbelly may have been the only artist to escape prison's clutches due to Lomax's intervention (Tangle Eye, Bama, "88," Dobie Red, Jimpson, Ervin Webb, Johnny Lee Moore, and so many other worthy talents never got that chance, neither from Lomax nor anyone else). But in giving prisoners a voice (and rendering those voices intelligible to those who would never step inside Parchman Farm), Lomax conveyed a piercing sense of the structural inequities of southern culture that condemned black men (alas, he did not record black female prisoners) to a life of inexorable exploitation, forced labor, and extralegal racial terror imposed under the supremacist ideology of the Jim Crow South, a fitful, slumbering social virus that remains with us today.
Such perspective is less apparent in the Zomba project, which offers little social context to comprehend the larger forces pervading the awful system it portrays—striking photos and video, yes, but no narration and no transcriptions or translations of the lyrics, let alone interviews with the musicians, wardens, or prisoner families, not even a map. How much of what Brennan and Delli portray is the historical product of entrenched sexism and patriarchy, class and ethnic conflict, British colonialism, post-independence political corruption, thwarted development, poverty, the structural inequities of global capitalism—as these forces play out in peripheral states like Malawi?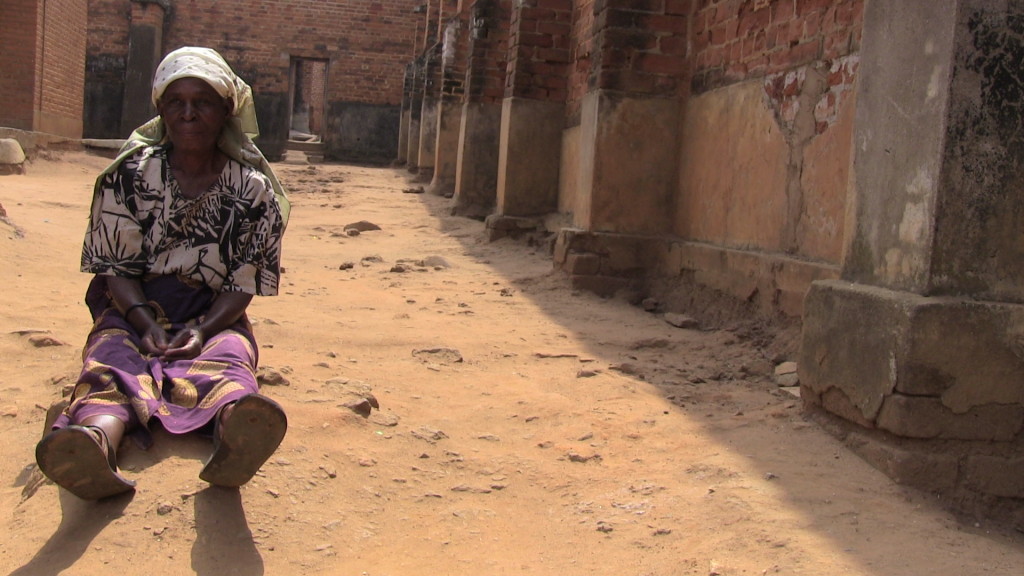 To its credit, the project's stated intent is to raise funds to pay for prisoner legal representation, and a fortunate few stand to benefit from the producers' effort to redress centuries of summary injustice (a handful of women already have won release in consequence). How many listeners can claim the kind of commitment this venture envisions? And it's not a faraway issue: we move in the dark and festering heart of the prison-industrial complex, where white privilege, racial terror, and the sanctioned extrajudicial killing of people of color are facts d'jour if not de jure.
Insofar as Zomba aspires to spark meaningful political change, sustained commitment is at issue, and for that, audiences need to grasp what it is that they are seeing and hearing. There is nothing in the CD notes about prisoners' life histories or the broader community tapestry. Absent informed awareness of the social-historical conditions that create and sustain the innumerable Zomba Central Prisons of our planet (or more to the point—if more abstract and less picturesque—the broader global political economy), signaling one's humanitarian bona fides via a music purchase is a quixotic, token move.
"Conscious consumerism" will never buy anyone's way out of a world of pain, one where the incisive commentary of Kobo Town's "Postcard Poverty" apprehends an ever so inconvenient truth:
Aiming up and down, pointing high and low
Digital camera shooting up the ghetto
They want snapshot sadness…
Backdrop, group shot, cause he wants all to know
That he's down with the brothers in the barrio…
Because he feels he's one of a kind
A Vasco de Gama looking for the first time
At a land unknown to his homebound friends…
Now the mask stares down from the wall
Mouth open wide to announce to all
How she once went down to the depths of hell
For a souvenir and a story to tell.
- Michael Stone
A second volume of recordings from the prison were released in 2016
I Will Not Stop Singing
Hear more music and purchase the recordings online.
Visit the producers' web site: www.ianbrennan.com
Photos by Marilenna Delli
If you want to make a contribution to the legal aid being offered via the Zomba Project, contact Anna Tomassi at [email protected]
"Postcard Poverty" from Jumbie in the Jukebox (Cumbancha/Stonetree Records)
© 2015 RootsWorld. No reproduction of any part of this page or its associated files is permitted without express written permission.