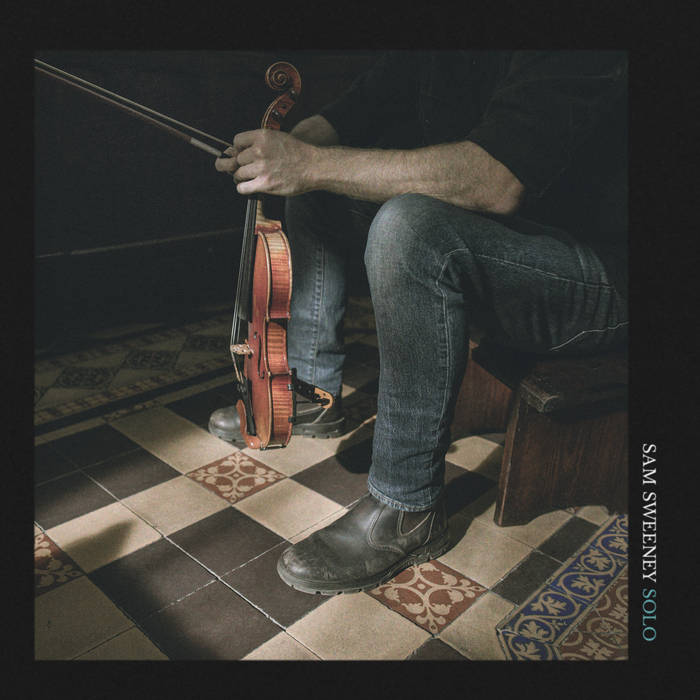 Sam Sweeney
Solo
Hudson Records, UK

The pandemic has brought time for reflection and Sam Sweeney, lauded for his violin playing in various bands and projects, has used it well. He returned to the Derbyshire village of Stoney Middleton, where he used to practice quite a few years ago to play and record in the church. This solo release uses the space and its sound well. It's gloriously reflective, even on the Morris dance tine "Cuckoo's Nest," and exploration of music drawn out of the past. Even a tune like "Booth's Hornpipe" is play with far more thought than abandon. He's developed into an outstanding player, one who's as comfortable alone as part of a group. This EP is vital listening.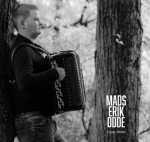 Mads Erik Odde
Logne Slåttar
Ta:lik (www.talik.no)

Logne Slåttar mainly features solo interpretations of tunes from the fiddle tradition of the Gudbrandsdal region of Norway, played on the button accordion by Mads Erik Odde. For a Norwegian accordion-player to delve into the repertoire of fiddle-players could be considered a brave thing to do but he has produced something rather special. Odde's playing has a limpid quality, bringing to what the album title translates as "calm tunes" a clarity and elegance which transcends pure functionality as dance music. While some of the tunes are traditional several have composer credits, including three from the wonderful fiddle-player and composer Hans Brimi. (Listen below, to his take on a Brimi 'listening tune' - as opposed to a dance piece.) Odde also includes one of his own tunes as well as a fine short suite of pieces for accordion and string quartet.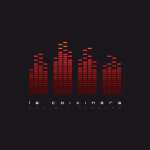 La Coixinera
Tenim i Tindrem
Segell Microscopi (www.microscopi.cat)

La Coixinera, a veteran Catalan folk band, added some drums and amplifiers, and invited some guests, to produce a folk-rock delight. On "Les Quatre Banderes," they team with Joan Rovira and exiled rapper Valtonyc. On "Astoaren Kanta," Basque accordionist Joseba Tapia sings. And on "Sere Gavina," they (once again) work with Carles Belda on a Moussu T adaptation into Catalan. "1-0" is an instrumental, in tribute to the October date when Catalan voters faced police brutality in a vote to create their own state. Highly recommended.

<!!! img src="" width="150" alt="" >

Browse more reviews from
Most recent
2021
2020
2019
2018
2017
2016
We Interupt Our Regularly Scheduled Magazine For This Important Announcement.
RootsWorld cannot survive without the support of our readers. If you want to hear great music and read great writers, then we need each listener and reader to contribute just a little to make it happen. Please join us!
Make a One Time Contribution Today!
| | | |
| --- | --- | --- |
| $5.00 | $10.00 | $20.00 |
| $40.00 | $70.00 | $100.00 |
---
Please contribute to our survival.
About RootsWorld: RootsWorld is a world music magazine started in 1993, pretty much at the dawn of the term "world music" as well as the pre-dawn of internet publishing (I suspect this was the first music magazine of any sort published on the www). Our focus is the music of the world: Africa, Asia, Europe, Pacifica and The Americas, the roots of the global musical milieu that has come to be known as world music, be it traditional folk music, jazz, rock or some hybrid. How is that defined? I don't know and don't particularly care at this point: it's music from someplace you aren't, music with roots, music of the world and for the world. OK?
All pages at RootsWorld are © 1992-2021 RootsWorld/ Cliff Furnald / FNI Multimedia Publishing, New Haven CT
The RootsWorld name is protected by US trademark law.
All picture and sound images are the property of the artists and record labels, and are protected by copyright. No file or part of a file may be used for any purpose, commercial or non-commercial, without the express written consent of RootsWorld or the other copyright owners.
About the use of sound files and copyright protections at RootsWorld