Music of the Month
For a contribution of 20.00 a month (33.00 outside of the US), I'll be sending you a recording from somewhere interesting, each and every month. You will receive a CD in the mail, and regular monthly subcribers will also get a bonus CD now and then.
Check out other ways to donate at The Rent Party.
Our Music of the Month selection for July 2021
Canzionere Grecanico Salentino
Meridiana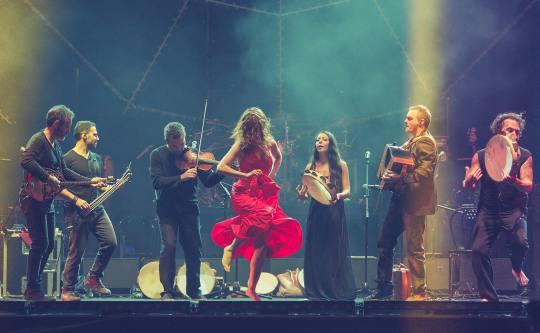 "We have lights even at midnight. We can see everything but we can't see the sky. So we basically are estranged from contact with natural time." - Mauro Durante of CGS
Canzionere Grecanico Salentino explore time from different perspectives on this new album. Then they decided Meridiana, the Italian word for a sundial, should be the title and organizing principal of the album with 12 songs—one for each hour on the clock's face.
"The sundial uses light and shadow to measure time," says Durante, the band's leader in his RootsWorld interview. "So for us meridiana is a symbol for a reflection about time, about our relationship with time."
Chris Nickson writes in his review, The tradition is still the core, but under the direction of producer and longtime friend Justin Adams (Lo'Jo, Tinariwen), traditional instruments sit comfortably alongside loops and programming. The change is apparent from the very first track, "Balla Nina," where the violin is a spiky howl over the growling, prowling synth bass, a raspy voice flowering into creamy harmonies. The music still keeps its feet in the dusty soil of southern Italy, but it blooms globally. CGS have taken a big step.
These CDs are donated by the artists and
Ponderosa Records
, and I thank them (
and I hope, you
) for supporting RootsWorld.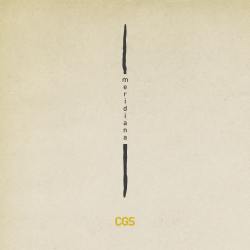 Listen to some short excerpts from the album
| | | |
| --- | --- | --- |
| | | "Tic E Tac" (excerpt) |
| | | |
| --- | --- | --- |
| | | "Vulia" (excerpt) |
| | | |
| --- | --- | --- |
| | | "Ronda" (excerpt) |
| | | |
| --- | --- | --- |
| | | "Meridiana" |
You can also buy previous
Music of the Month
titles
in our shop
(and save a little on postage for more than one CD).