Basil "Manenberg" Coetzee
"The sax ... [is] our African Horn"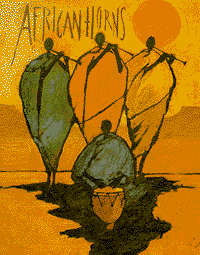 South African saxophonist Basil Coetzee passed away on March 11th, 1998 after a long illness. He was born in District Six, Cape Town.
Coetzee is probably best known for his work with Abdullah Ibrahim (then known as Dollar Brand). In 1974, his song "Manenberg" became an African jazz classic.
While many of South Africa's best and brightest left the country in the 70s and 80s, Coetzee remained in SA, working in a factory . Coetzee returned to performance in the early 1980's, playing at numerous rallies and concerts. In 1986 he formed the band Sabenza and was once again a force on the African jazz scene.
Since the return of Abdullah Ibrahim to South Africa in the 90s, Coetzee regularly performed in Ibrahim's various ensembles as well as continuin to develop his own band.
"You see, the sax comes from America. It comes from deep down in New York City, from places like Harlem, and it spreads outwards. But something strange, something incredibly beautiful happens to the sax when it reaches the point where it's "Next Stop Soweto" or "Next Stop Mannenberg." In the hands of a township player this horn starts to breathe with a different type of life, it fills out with all the dreams and all the pain we experinece in the townships, then it's no longer an American sax - it becomes our African Horn"
- Basil Coetzee as quoted in the liner notes of "African Horns" (KAZ Records/UK)
Artwork by Tony Hudson, from CD cover of "African Horns" (KAZ Records/UK - 1989)