Sharon Shannon & Friends
The Diamond Mountain Sessions
Compass Records (www.compassrecords.com)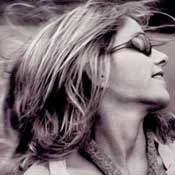 Shannon's departure from the Celtic-focused label Green Linnet to the Nashville-based Compass Records is no surprise when one hears The Diamond Mountain Sessions. The "& Friends" include some heavy hitters from the country and pop music genres, to mixed effect. Steve Earle transforms "The Galway Girl" into an Appalachian folk tale through his southern twang and an Ol' Opry beat. Jackson Browne deconstructs "A Man of Constant Sorrow," his mellow voice accurately capturing the poignancy of the tune.
Too many tracks on the LP suffer from a deluge of over-production, drowning out the simple backbone of a song with a cacophony of orchestration and ornamentation. "Say You Love Me" (featuring Londoner Dessie O'Halloran on vocals),"Slan Le Van" (a saccharine journey through one man's reminiscences) and "The Diamond Mountain" (in which Hammond organ and saxophone interrupt what could have been a passable tune) are particularly guilty.
But The Diamond Mountain Sessions did produce some brilliance. "A Costa De Galicia" is a jaunty tune with a sea shanty air, while "Jota Do Porto Do Cabo" celebrates the marriage of Spanish folk music with Galician Celtic heritage. Both songs feature Carlos Nuņez, and his pipes interweaving with Shannon's accordion are a thrill to hear. "On The Banks of the Old Pontchertrain" shines as a beacon of what might have been, relying on Hothouse Flowers singer Liam O Maonlai's soulful vocals, simple guitar arrangements and Shannon's own accordion/fiddle work. "Fire In The Bellies" is a wonderful spotlight for Liz and Yvonne Kane's fierce fiddling styles, often lost in the mire of other songs. The closer, "Northern Lights," reveals that Shannon is equally adept with a bow as she is on the buttons. Keep the disc spinning to catch all the undocumented hidden tracks, which play better than their more visible cousins. - R. Airiq Williams