Radical Jewish Culture
For many people, Jewish music is still little more than Hanukah sing-alongs, liturgical fare, schmaltzy standards from 'Fiddler on the Roof,' or a nameless klezmer tune. Despite the steady stream of creativity from a new generation of upbeat musicians, listeners are likely to think the song remains the same.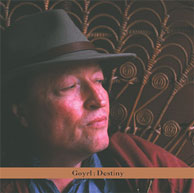 But it's so, so untrue. A quarter of a century after the emergence of the klezmer revival, which is still going strong, an increasing number of artists are taking Jewish sounds in a host of unusual and satisfying musical directions. And unlike recent novelty attempts -- misguided Jewish rap and ska come to mind -- these latest efforts display a maturity and vision that suggest familiar melodies and themes are evolving happily into a new and diffuse body of work.
The diversity really is breathtaking. Some sing in Yiddish, others in Hebrew or English. Many are accomplished soloists. Others have formed inventive ensembles to express the ideas in their heads. Each amply draws on ancient prayers and themes to convey their visions, but remains stubbornly individualistic by pushing limits and incorporating other types of music to create original offerings.
Nowhere is this more evident than on the continual batch of releases from the Radical Jewish Culture series, which is overseen and often produced by composer John Zorn, who runs a record label called Tzadik, which means wise. Aptly named, the label is churning out some of the most inventive Jewish music heard today. In the process, Zorn is increasingly making it possible for these artists to be heard and embraced as part of the burgeoning world and alternative music audiences.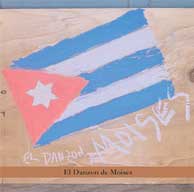 One of the most enjoyable of these finds is Roberto J. Rodriguez, who recently released El Danzon de Moises, or Dance of Moses. It's an unusual blend of Cuban and Jewish sounds. Imagine the Buena Vista Social Club going to synagogue. With help from David Krakauer, the former Klezmatics clarinetists, Rodriguez weaves several instrumentals into a unique and seamless music. It ain't kosher cha-cha, either. The drummer and percussionist uses Latin beats like fairy dust on "Danzonette Hebreo," "The Shvitz," and "Shalom a Shango." The numbers rumble or just float along, evoking the stultifying Cuban enclaves in which the Jewish community has existed for decades.
Then there's Wolf Krakowski, a unique, modern-day Yiddish troubadour, who is a one-of-a-kind Jewish stylist for the ages. Possessing the same kind of gravelly voice as Leonard Cohen and the wry delivery of Bob Dylan, Krakowski establishes ownership of songs whose lyrics were actually written by several forgotten Yiddish poets and singers of the past, such as Itzik Manger, Sholom Secunda and Moishe Oysher. On his new release, Goyrl:Destiny, he does much more than revive old tunes, though. He invests himself fully in the meaning of each word, singing of lost worlds, vanquished homes and disappeared lovers. It's almost painful to hear how he sings of a shattered childhood in "Tate-Mame," and completely understandable to listen to him enjoy the moment on "Lomir Trakthn Nor Fun Hayht (Let's Just Think About Today). Krakowski lets loose on the catchy "Zingarella," about a love who was a no-goodnik. And plenty of sly humor on "Kh'Vel Shoyn Mer Nisht Ganvenen (I'll Never Steal Again)," as he begs: "Lord of the universe. You're a good guy. Help me to rip off a nice fur coat." In a recent conversation, Krakowski made clear he sings his songs as an act of defiance - to show Jews are still here, the mameloshen or mother tongue is alive, and we're reveling in our ability to live life.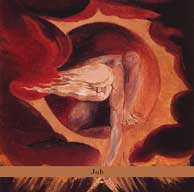 Going off in another direction is Naftule's Dream, the veteran New Englanders who love to raise eyebrows with their unique mixture of jazz, rock and funk that's laid on top of a klezmer groove. On their third release, called Job, they take this approach to new heights on such track as "Industrial Bulgar," as well as other numbers where screeching Jimi Hendrix guitar runs pop out of the speakers. But these guys aren't lazily applying popular dictums to a Jewish sound. Rather, they use every instrument at their disposal, including tuba, accordion and trombone, to compose original works that embrace familiar ideals in order to creating something challenging. Experimenting with different genres can be risky. But Naftule's Dream manages to please. And listeners don't need the patience of Job to enjoy it.
Similarly, two other releases underscore the extent to which instrumental virtuosos are shaping today's newest Jewish sounds. On At the Rebbe's Table, Tim Sparks uses his steel-string acoustic guitar to coax Jewish musical traditions with great effect. With help from such stalwarts as guitarist Marc Ribot, he tackles klezmer and Ladino melodies with equal aplomb. Interestingly, many of the tunes he covers were originally intended for clarinet and recorded by Naftule Brandwein and Abe Schwarz. Sparks also does a tender job of reworking Flory Jagoda's "Todos Si Hueron," or They Have All Gone, about a visit to her family's ancestral home in Spain. In the end, Sparks offers a meditative roots trip in a post-modern context.
Finally, there's Jenny Scheinman, a wonderful violinist who offers us the provocative The Rabbi's Lover. The title track is a hoot, because it's about a woman who is 20 years younger than the rabbi, but mistaken for his son because of her perfect androgyny. It's an interesting advantage that allows her to accompany the rabbi nearly everywhere he goes. Whatever gets you through the night, right? Elsewhere, she covers some traditional stuff, such as "Accompanying the Parents of the Bride and Groom," but mostly treats us to some original compositions. Perhaps the best is "Dance Party 1929," which depicts a Jewish teenage rave in Germany during the brewing Nazi era. Despite such melancholy, the overriding feeling here is one of optimism, a characteristic prevalent in each of these recordings. - Ed Silverman
Tzadik recordings are available at cdroots.com: