Omara Portuondo - Flor de Amor


Omara Portuondo
Flor de Amor
World Circuit/Nonesuch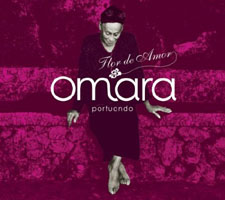 Omara Portuondo was the gentle lady among the gentlemen of the Buena Vista Social Club and while outnumbered, she was never outshone. Her releases haven't strayed far from the Buena Vista sound, but have been among the best of the spinoffs. Again on her latest, Portuondo is the centerpiece of a jewel of an album - gently swinging; stately without being staid; beautiful without being remote.
Portuondo is not a belter like fellow Cuban Celia Cruz Her talent is to act as a portal to a past that is tinged with the golden hues of nostalgia. Though her recordings are perfectly polished, they recreate gentler times. The music on "Flor de Amor" moves from cabaret-intimate, such as "Hermosa Habana," to the fiesty cha-cha-cha of "El Madrugador." Manuel Galbán's electric guitar adds some untraditional spice, and the backup vocals and orchestral arrangements are also put to great textural effect. Ultimately, what makes this distinctive is Portuondo's mellifluous voice and personal charm. - Marty Lipp
Available from Amazon.com
---
Comment on this music or the web site.
Write a Letter to the Editor

Looking for More Information?
© 2003 RootsWorld. No reproduction of any part of this page or its associated files is permitted without express written permission.