Arto Lindsay
Invoke
Righteous Babe (www.righteousbabe.com)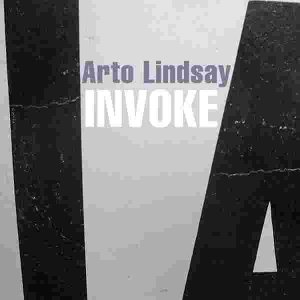 Arto Lindsay came to the attention of American audiences with the experimental, post-punk "No Wave" movement in New York. But Lindsay gradually distinguished himself by infusing his albums, beginning with the band The Ambitious Lovers, with elements of music from Brazil, where he was raised by his missionary parents.
In recent years, Lindsay, in addition to being a producer for notable albums in Brazil and in the U.S., has released a series of albums that combines quiet bossa nova with dissonant avant-pop. Invoke again finds him taking from bossa; sometimes the rhythm, but sometimes just the soft, sophisticated feel. While recent artists have latched onto bossa nova as a retro-hip, campy sound, Lindsay plays it straight, or at least as straight as you can while adding his skronk guitar accents and quirky lyrics.
Lyrically, Lindsay is both ironic and a heartfelt observer, someone who sees both the silly and sacred in everyday life and love. "I get all my light from one light bulb/I stand illuminated....I only roll down one staircase/I only have foresight the first time," he writes in "Illuminated."
More than ever, Lindsay fuses the two musical worlds in which he is entrenched. He plays with longtime collaborator bassist Melvin Gibbs, who is in the Rollins Band, yet he also works with Brazilian musicians such as singer-songwriter Vinicius Cantuária and Marisa Monte, as well as rockers Naçao Zumbi. It's a long way, in many ways, from the darkness of downtown Manhattan to the tropical glare of Brazil, but Lindsay makes it all part of the same trip. - Marty Lipp
Available at Amazon: