Various Artists
Traditional Irish Music in America series
Rounder (www.rounder.com)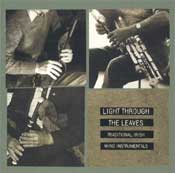 For those in areas populated by Irish natives or immigrants, it shouldn't be too hard to find a session to drop into. If you're lucky, the session is unamplified and populated with an ever-changing cast of diverse and talented musicians. But nothing, I'd imagine, would match the chance to sit in on a house party.
Mick Moloney brings us the next best thing in this collection of "field recordings" of Irish traditional music made in America. Comprised of four CDs of recordings from the 70's and some wonderfully interesting and educational liner-notes, the series is an enjoyable snapshot of a time when musicians "kept the flame alive when there were few who cared about the old music."
The East Coast captures 23 musicians including Jack Coen and Mike Rafferty on flute, James Keane and Gene Kelly on accordion, Tony de Marco and Maureen Fitzpatrick on fiddle.

Chicago features a song by James Keane Sr., fiddling by a 21-year-old Liz Carroll, and John McGreevy and Terry Teahan on accordion and concertina.

Light Through the Leaves: Traditional Irish Wind Instruments shows off the talents of Bill Ochs and Larry McCullough on tin whistle, Noel Rice and Richard Hughes on flute, Al Purcell and Tim Britton on uilleann pipes.
The fiddle-based Music of Ed Reavy CD showcases the recordings of musicians playing music by one of the most prolific composers of dance tunes, many of which have become the standards of Irish music today.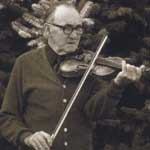 Musicians include Brendan and Martin Mulvihill and Reavy himself.
Moloney, who appears occasionally on accompanying guitar or mandolin, taped these musicians, many of whom were never officially recorded at any other time, in their homes playing solo and in groups. These simple two track recordings contain no over-dubbing or mixing and only minimal post-production work. The quality of the playing, the choice of tunes and the incredible joy that radiates off of these CDs make them a vital piece of anyone's collection. - Helene Northway
Available at Amzon.com:
Chicago
East Coast
Winds
The Music of Ed Reavy