Karen Tweed, UK
w/ Timo Alakotila, Finland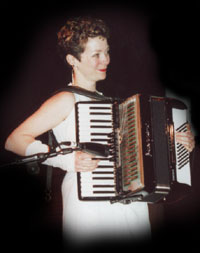 Piano accordionist Karen Tweed is well known for participation in the Kathryn Tickell Band in the early 90s,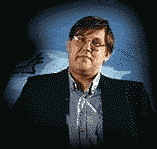 and her current work with Swåp, The Poozies, Ian Carr and Andy Cutting. These recordings are somthing special, recorded at The Nordic Roots Festival in Minneapolis on April 23, 2000.
Karen shared the stage that night with pianist Timo Alakotila of Finland, who is well known for his work with Finnish new music groups like Aldargaz, Troka and JPP. They offer us two waltzes, one Swedish, one English, each given a special feel becuase of the rare ability of both of these artists to make anything they play uniquely their own.
You can find out more about Karen Tweed's various bands and projects at her web site
This recording was made available by The Cedar Cultural Center
and NorthSide Records
Audio ©2000 the artists
Photo ©2000 Michele Delfino