Canada And Cape Breton Island
Several influxes of Irish and Scottish settlers have made landfall in Canada over the centuries. Some were driven there by famine or economic desperation and others were embarking on the adventure of a lifetime. Whatever it was that made them take ship, they found a land large enough to include and nourish a wide spectrum of nationalities and customs.
Cape Breton is a remote and bucolic island off the coast of Canada, and it is steeped in Celtic history. Successive waves of immigrants from Ireland and especially Scotland settled there, and the insular nature of island living protected and deepened their arts and crafts. Even today, there are communities of Gaelic-speakers in the area. Cape Breton fiddlers are world-famous for their aggressive style and innovative bowing technique, and a brand of New World flash shared by French Canadian players. As performers from throughout Canada meet and play together, some homogenization is inevitable, but so far, the Cape Breton varieties of singing, fiddling and step-dancing remain hardy and easy to recognize.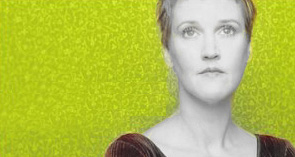 Mary Jane Lamond is the most admired of the younger Cape Breton singers. Although she spent summers with her Gaelic-speaking grandparents on the island and now lives there herself, she mastered the language as an adult, in college and in the field. She is a discriminating song collector who presents her finds in a modern yet unabrasive style. Her first album, "Bho Thir Nan Craobh (From The land Of Trees)" (B&R), gives notice of a proud, reflective presence, but "Suas E! (Go For It!)" (Wicklow) is an unending parade of perfections, ranging from pulsating work songs, to a duet with an elderly Cape Breton woman, to tastefully arranged contemporary grooves. Nothing jars, but everything surprises! The 1999 follow-up, "Làn Dùil" (Wicklow) is more heavily produced and some of the synth patches are glaringly noticible, but her voice is as salty-sweet and her liner notes as informative as ever.

Cape Breton fiddler Ashley MacIsaac is a star. He is renowned for his artistry and notorious for step-dancing on live TV in a kilt and no shorts. His punked-out version of "Sleepy Maggie", with vocals by Mary Jane Lamond, made an international splash and can be heard on his album, "Hi How Are You Today?" (EMI) and on the compilation "Celtic Tides" (Putumayo). He also guests on Lamond's own "Suas E!". His talented first cousin, Wendy MacIsaac, who performed on both of Mary Jane Lamond's recordings, is another formidable player. Still another fiddler and dancer from the area, Natalie Macmaster, is making major inroads among Celtic string aficionados. Of her albums for Rounder, "Fit As A Fiddle" is a straight-ahead and traditional program, while "No Boundaries" is more experimentally inclined. Her latest album (2000) is My Roots Are Showing(Rounder).
The Canadian family band, Leahy, consists of nine siblings (there are eleven children in all). They learned their trade from their father, a fiddler of Irish extraction from Ontario and from their Cape Breton-born mother, who is a champion step-dancer. They have adapted French-Canadian and selected Celtic styles into their music and dancing and the band's stage act is spectacular to witness. Their eponymous 1998 recording (Narada) is fast, exuberant, and has a New World backbeat.
Ontario's own Loreena McKennitt is a New Age goddess. Although authentic strains of Celtic mythos permeate her harp playing and singing, wispy neo-spirituality is laid on by the trowel-load and compromises her very real and potent abilities. Nonetheless, she sells a lot of albums and her voice is extraordinarily lovely. "The Visit" (Warner Brothers), "The Mask And The Mirror" (Warner Brothers) and "Drive The Cold Winter Away" (Warner Brothers) are all typically pretty, if somewhat vaporous, examples of her work.
For a comprehensive and delightful overview of modern Canadian folk styles, "Fire In The Kitchen" (Wicklow) would be hard to top. Produced by the Chieftains' Paddy Moloney, the set represents many of the above-mentioned artists, plus The Rankins, The Ennis Sisters, Rita MacNeil and more.
More Pan Celtic Explorations