Special Feature
---
Pape Seck: a remembrance by Christina Roden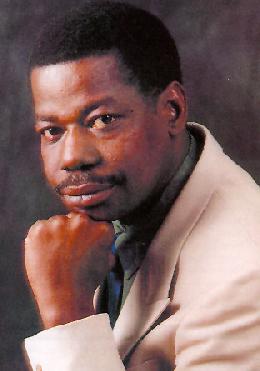 PAPE SERIGNE SECK a giant of African popular music, died of liver cancer in Dakar, Senegal on February 2, 1995. He was a master vocalist, a pioneering musicians' union leader and an irreplaceable keeper of the flame.

Pape Seck was born on July 20, 1946 in Dakar, Senegal. He is survived by his wife, Isseu Niang, a "Grande Artiste" who is Senegal's most beloved movie and television commedienne, and by their two children.

During his early career, he rode the crest of the fever for Latin music that swept the great port city of Dakar. Recordings by such artists as Eddie Palmieri and Johnny Pacheco were readily available. The Senegalese bands' covers of this material were performed in phonetically learned Spanish and they replaced the original string and flute arrangements of Cuban charanga with guitar licks. When independance was achieved in 1960, Ibra Kasse formed the Star Band de Dakar at to play at his club, the Miami Bar. At a young age, Pape Seck was co-lead vocalist with Labah Soseh of this trailblazing group and also sang in some of its later permutations. Although Star Band was known for its Latin repertoire, Pape Seck was one of the first musicians to incorporate local instruments and flavors into his sound. Later on, Youssou N'Dour passed through the band and went on to fine-tune this recognizably Senegalese popular music, which became known as mbalax.

In the late autumn of 1992, I was working for the U.S. branch of Stern's Music and our London office informed me of an impending project. The plan was that Ibrahima Sylla (the John Hammond of Africa) would come to New York to make a African-Latin cross-over record with three singers from Senegal and the Malian flute whiz and arranger, Boncana Maiga. Upon arrival, Mr. Maiga set about engaging some of the best session men in town. As Latin music had evolved largely from the African roots of the slaves who ended up in Cuba and other places; and various musicians back on the continent, notably from Senegal and Zaire, had re-Africanized the rumba and other forms, the time was ripe for a large scale encounter. The recording was meant to re-seal the circle, source to source; and was released in two volumes available on the Stern's label by a group called Africando.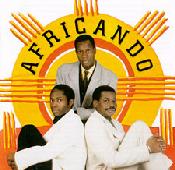 Among the singers on hand, Pape Seck and Medoune Diallo (Orchestre Baobab) were elder statesmen of the Afro-Latin movement. The other vocalists were young Nicholas Menheim from Senegal, with Ronnie Baro, Adalberto Santiago and Yayo El Indio representing the New York side.There were also over a dozen of the finest Latin instrumentalists then working, including Sergio George (piano), Jose"Chombo" Silva (saxophone), and Hector "Bomberito" Zarzuelo (trumpet). After an initial summing up on both sides, the musicians coalesced into a team of respectful colleagues and began to enjoy themselves.

Pape Seck was a tall, loosely knit man with a mobile, wide featured face that seemed to involuntarily reflect his thoughts and impulses. A dimple under one eye added a boyish touch, especially when he was contemplating mischief. He developed a terrible cold mid-way through the recordings which did not make the slightest dent in his professionalism. However, he ultimately had to simply talk his solo on the tune "Africando". Amid the swirling feints and jousts of the other five singers his gruff and measured declamation was so unexpectedly effective that the producers left it that way. To my ear, this brief contribution was the fulcrum of that cut. As the flautist Eddie Zervigon of Orquestra Broadway fame observed during the sessions, the man could really sing!

Pape Seck's deep and raspy voice, which has been compared to that of Louis Armstrong, was an improbably agile instrument with horn-like overtones. The contrast between the heft of his timbre and how his art allowed it to ignore gravity often struck me as irresistibly droll. He conveyed a joyous acceptance of human frailty which encompassed more than a passing knowledge of tragedy. His interpretations of darker material seemed to reveal an innocent bewilderment at the random indignities of fate along with a realistic appraisal of his personal duty toward it. Musically or otherwise, his was not a passive presence.

Pape Seck was a convivial sort who enjoyed a good time. After the project wrapped, Stern's U.S. threw a dinner party for the African team. Pape Seck and the other singers got loose and there was much scurrying to and from our host's balcony for photo ops despite the rain. We listened to some early mixes from the sessions. As each vocalist appeared, the whole room shouted his name and applauded. The day before, Mr. Sylla had proclaimed a need for formal photographs of the singers. A wedding photographer on West 72nd street had been hastily drafted to do the honors earlier in the afternoon, so everybody was still dressed to kill. The results of the studio shoot now grace the CD inserts of both volumes of Africando. When the guests left for their hotel, I walked them to the elevator. The moment was liquid as we embraced each other in farewell. That was the last time I saw Pape Seck.

It was obvious from early on that a potent recording was being created, born of an old musical debt, now acknowleged and paid in full by both sides. That Pape Seck took pleasure and pride in the undertaking is clearly audible in every note he sang. It's terribly sad that he should have died so young. Yet it renders still more precious the recorded history that is left in our care, the journey of a soul spilling forth as sound.



- Christina Roden

Thanks to New York's Senegalese community, Al Angeloro and Stern's Music for their help in preparing this article.
Photo: Fred Marcus

Sound sample and graphics used by permission of Stern's US