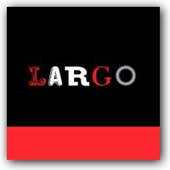 Largo
Blue Gorilla Records / Mercury
An unusual and interesting piece of pop and roots music comes from an unlikely collection of musicians. The brain children of Largo are producer/writer Rick Chertoff, Eric Bazilian and Rob Hyman, both members of the roots-rock band The Hooters and NYC songwriter David Foreman. Sharing an interest in Antonin Dvorak's "New World Symphony" (of which "Largo" is probably the most familiar and hummable melody), the two decided to write an album of pop songs based on the lyrical themes of the work. In addition to their own voices and instruments, they have pulled together an impressive cast of artists to complete the vision; Garth Hudson and Levon Helm (The Band), all of The Chieftains, Taj Mahal, Joan Osborne, Cyndi Lauper, Willie Nile and Giovanii Hidalgo.
There is a unique quality to this recording, and while it occasionally gets to be like a wanna-be of The Band (not a bad thing to emulate, I guess), the crisp, direct style pulls it back most of the time. The themes are pretty standard "American Dream" fare, of highways and workers, lovers and sideshows, modern versions of Dvorak's stories of "the road" to the American west, but they all touch on personal stories and characters.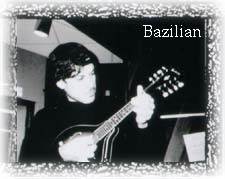 Bazilian probably adds the most color to the musical production, with his guitars and mandolins and various folk-cool instruments. The Chieftains open the show with a lovely adaptation of "Largo" for traditional Irish instruments, and it is followed by a rollicking anthemic "Freedom Ride." This tune is one of the prizes of the set, with Taj Mahal shouting and barking (literally) against a straight ahead rocker cracked up to high gear with a nice cheesy Farfisa organ and Bazilian's hurdy gurdy and nyckelharpa. "Gimme A Stone" is pure Band, with Levon Helm croaking in fine form, lots of accordions and a gang of whistlers (puckering, not fluting).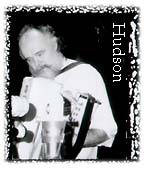 The other notable entry from The Band is Garth Hudson's take on the theme, "Garth Largo,." scored for synths and keyboards, accordions and a gang of saxophones from bass to alto. It's a romantic vision, a dark Disney sound with wispy voices and bluesy undertones.
There's a few weak spots. Cyndi Lauper cannot sing the blues. The producers use of small "ethnic" touches is often unoriginal. In spite of the wonderful musical accompaniment from The Chieftains and the rest of the band, the Joan Osborne/Carol King duet on "Uncommon Love" is lost to the mediocre lyrics. On the other hand, the whining voice of Willie Nile is given a reason to exist on the cleverly written and arranged "Medallion," complete with a hurdy gurdy acting as a wailing counterpoint to the vocals.
But most of Largo is a charm, a swell summertime respite and just plain good rock and roll. It's rare you find me ranting about a pop record, but this one is really quite fine, a distinctive recording by a group of musicians and writers willing to step out of their usual mode for a few minutes of fun, and occasionally inspiration. - CF