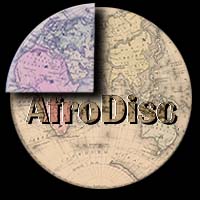 May 1996
Kine Lam, the female voice sensation from Senegal, has taken the mbalax style pioneered by Youssou N'Dour to the international dance floor. Lam's latest self-produced album, Praise (Shanachie) is a mix of high energy mbalax sound with bits and pieces of R&B, reggae and jazz. This infectious sound is carried throughout the album, making this a significant release from a woman who has wowed the home crowd for many years. However, gushing with enthusiasm to create a lasting first impression, Lam makes this album almost too rich for the ear. Praise is perpetually stuck in overdrive as the sheer percussive power of the tama (talking drum) explodes everywhere. Everything is a whirlwind and one wishes that the pounding rhythm would relent to give room for Lam's exquisite voice to shine through. Her voice, after all, exudes the right measure of sweetness and passion to take the world all on its own. Still, Lam has struck the right chord, and all she now needs is a producer for her next album.
The beauty of the Kiswahili language is best expressed by Tanzania's luscious local pop music scene. Thanks to Rick Steiger, the Detroit-based producer of Musiki Wa Dansi (Africassette), the rest of the world can now swing to the titillating sound from some of the best modern dance bands in East Africa. There is Juwata Jazz Band, a vintage worker's band dating back to 1964, whose contemporary music sensibilities is intact on the tracks Tupa Tupa and Msafiri Kakiri. So is the rest of the collection that includes music by Mlimani Park Orchestra, International Orchestra Safari Sound, and Orchestra Marquis Original. The truly amazing thing about this collection is the superb sound quality given that the recording by the government run Radio Tanzania used antiquated facilities in a one-track studio. Moreover, like any good curator worth his salt, Steiger wrote an excellent introduction to this album.
Meanwhile lovers of African music will be forgiven if they have never heard of the group Takadja. This little known Montreal-based group broke surface two months ago when Takadja (Celestial Harmonies), their self-titled album won the Juno Awards (Canadian equivalent of the Grammy) for best global music category. On this debut album, the six-piece band employs traditional West African instruments like the kora, djembe, kenkeni and dundumba to create authentic traditional sound. This is especially instructive since three members including the principal kora player are French Canadians with absolutely no African heritage in their background. But these are serious students of African music who have gone beyond mere mastery of the techniques. And, inspite of an obvious lack of a strong lead vocal, their compositions like Fonikeya Marassi and Mamy Kouni embody the very spirit of griot music as it exists in West Africa today.
Less than a year ago B+W, the loudspeaker maker, won wide international acclaim with its release of the Outernational Meltdown, a series of jazz recordings in South Africa that brought together western and African musicians. What a jam that was. Now, having found a good thing, the company has dived deep under to emerge with a gem titled Freedom Countdown (B+W). The songs are written by three highly talented South African musicians who in turn are backed by some of the best musicians in South Africa. The guitars of Madala Kunene and Prince Kupi are untouchably hot on the tracks Sangoma, Martha Gotta Free and Zakhele. That and the adorable voice of Faca Kulu will lift you up slowly only to set you on top of a mountain somewhere.
Previous editions of Afrodisc are available
Opiyo Oloya is the host of the radio program Karibuni on CIUT 89.5 FM Radio, Toronto. The show airs on Saturday 4:00 PM- 5:00 PM.
E-Mail: [email protected]
---