Norrsken (Nordic Lights)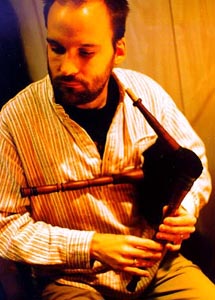 Swedish bagpipers Olle Gällmo (pictured) and Jan Winter play two tunes from Dalarna, Sweden. The first is part of a waltz, the second a polska.


You can read more about the bagpipe traditions in Sweden
Jan also runs a small record label called Tongång
More bagpipes of the World
More Swedish Music
Coming soon... more about Norrsken and The Falun Folk Festival
This recording was made live in Sweden and is used with the permission of the perfomers. The songs are traditional.
---