"I will show you what a woman can do."
Carolina Amoruso surveys a landscape lush with the ideas and brilliance of women from around the globe.

Part One: a clear, subtle voice
Whether through brawny assertiveness or by embellishing happenstance, we are now being gifted by more and first-rate access to what women have to say and how they choose to say it in music. While working recently on a review of Sofia Rei's bedazzling Umbral, I had a mini-revelation: I had inadvertently (or maybe not) filed my last ten or so articles for RootsWorld top-loaded with the efforts of women from around the world who have been pivotal in elbowing men from their ages-old monopoly over the artistry, center stage, and business of music, arguably the most influential of all of the arts. These women boast supreme and engaging musicianship, as well as growing savvy independent of and with equal agency as men.
| | |
| --- | --- |
| | |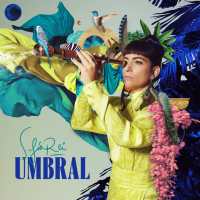 Sofia Rei (Argentina/New York), aside from being a fetchingly accomplished vocalist, is in rare company staking out a niche in the global music scene that combines a broad swath of electronic sounds, honing her trademark by sampling the calls of the natural world, especially birdsong, with influences she's absorbed from traveling the Latin world and beyond. She partners in toothsome collaborative projects as well, as in her recent contribution to the "mise en musique" with which Portuguese composer, arranger, vocalist, conceptualizer Sara Serpa baptized Nigerian writer Emmanuel Iduma's memoire, "Intimate Strangers."
In Umbral, Rei channels Chilean Nobel poet laureate, Gabriela Mistral, adopting Mistral's admonishment that women swell with self-blame and need to be rid of it. Rei has used her lyrics, which can sound haughty and humble at the same time, to prickle and even embarrass men about their cluelessness and silly behaviors. And her experiments with electronics, if not making the grand statements that men have been trumpeting throughout their reign over the idiom, brim with conviction and taste. Her statement is one of a woman who has expanded her musical horizons with aplomb, unbeholden to men's entitlement. And Rei's star is rising, beyond the Latin world now, as a consummate creator.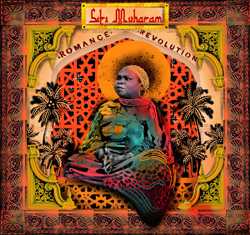 The success of Siti Muharam's much-awarded first album, Siti of Unguja (Romance Revolution on Zanzibar) has come almost by default. Here, she revives the memory of her revered and legendary great grandmother, a show woman at the turn of the 20th century, and a famed interpreter of taarab, the hundreds year-old Indo-Arab-African musical genre unique to the Indian Ocean archipelago of Zanzibar. It has become Siti Muharam's intention to rekindle the fires of feminism ignited by her ancestor, as Siti Binti Saad was the first Zanzibari woman to front her own orchestra, and she was the first woman to press a record in all of East Africa. More, Siti Binti broke all the codes by introducing lyrics to her songs with a feminist agenda that decried the exploitation of women, classism and corruption.
"Kijiti" is the most captivatingly interpreted song in Siti Muharam's homage to her great grandmother. In it, the younger Siti relates and laments the true story of a young pregnant woman abducted from the Tanganyikan mainland and brought to Zanzibar, where she is raped and then murdered. It's a story the telling of which most certainly was prohibited in turn-of-the-century East Africa, and one would thus have to marvel at Siti Binti's temerity to share it with her vast public.
Siti Muharam, along with her arranger, Mohamed Issa Matona, has taken taarab into the present with electronic enhancement and tasteful riffs on traditional lines, yet taarab still reigns: haunting, bygone, melancholic and, if one must, exotic. The album reveals Muharam's deep commitment to her heritage and to the breakout woman who questioned injustice within it. They make an august team, great granddaughter and her antecedent using their music to do justice to the women of East Africa.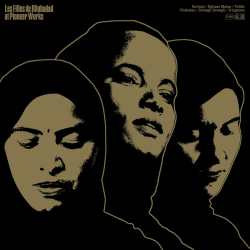 Tuareg music is also steeped in ancient tradition. Here, women have been given a subgenre, called tendé, of what's now known as "desert blues." Traditionally, proscriptions have prevailed concerning what role and instruments they may play in male-dominated groups. But women are beginning to step gingerly away the strictures. Already a working vocalist, Fatou Seidi Ghali was undaunted by the interdiction against women guitarists, clandestinely teaching herself to play. She subsequently attracted two other women vocalists and founded Les Filles de Illighadad in 2015. Les Filles are the first professional Tuareg band headed by a woman. A male cousin plays rhythm guitar and acts as their manager and chaperone. Their performances, pared down, honest, and humble, have had a mesmerizing effect on audiences world-wide and carved out for them a niche in the global music scene. One might scoff at the fact that the women are chaperoned, and that they uphold certain traditions that western women would consider regressive, such as the vilification of women adulterers, but Les Filles are confident about being groundbreakers, and their breaking of tradition must be seen in the context of their culture, not ours.
Ghali said after their success last year at the Pioneer Works club in Brooklyn, from whence their acclaimed album, At Pioneer Works, comes, "When we started to play the music, we just liked hanging out with our friends, playing one guitar and singing." It's this sense of earnestness and artlessness that is at the core of their appeal, in sharp distinction to the commanding metal of their male counterparts, many of whom bear the battle scars of ongoing wars for a homeland for their semi-nomadic people. For the women, they are not iconoclasts, but are consciously taking rightful possession of their part of a tradition that, in this changing world, is integral to the fragile cohesion of a bedouin culture.
What seems like a small step is really a giant one, not only for les Filles de Illighadad, but for all the women celebrated here. In their way, they are changing whom we listen to and what women have to say in music today, finally opening avenues leading towards artistic equality. Their achievement reminds me of the comment by the brilliant Baroque painter, Artemisia Gentileschi, who, after nearly 500 years of oblivion is finally getting her due: "I will show your Lordship what a woman can do."
Part Two: enough-is-enough
It's taken multiple decades for the latter day women's movement to peer out from its bourgeois bastion and consider the urgency of change, and that the burning issues at the fore worldwide go beyond who does the dishes or who takes a seat in the boardroom (although these are critical concerns), but they beg being able to survive as a single mother; to fight, not merely for equal pay, but for the right even to be accepted into the work force; to appropriate the dignity to own one's body free of the fear of assault, rape or trafficking; and to attend school as a portal towards empowerment and self fulfillment.
Black Lives Matter has been able to reach disenfranchised women the world over alerting them to the achievements of activism, as have young victims turned sheroes, like Malala Yousafzai, Karla Jacinto (a Mexican woman fighting to end sexual abuse and trafficking, once trafficked herself), and Ifrah Ahmed (a high profile campaigner against female genital mutilation in Africa).
Music, always a vital avenue of communication among women in the so-called developing countries, had, until now, afforded women little agency since they have traditionally been heard publicly backing up men or singing only of love and praise. But early pioneers like Chavela Vargas, Oumou Sangaré and Abida Parveen laid the groundwork for today's voices that are clamoring to be heeded; since the turn of the century or so, women have used music cogently and ardently, clamoring for basic human rights and equality. Women such as Amparo Sanchez (Spain), Ladama (a collective from throughout the Latin world), and Luedji Luna (Brazil), are in-your-face women; they form, along with others, a "basta brigade" of enough-is-enough sisterhood.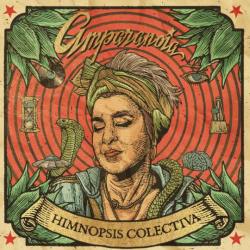 Spain has a number of serious gender issues. (In 2019, protests declared a "feminist emergency" following a rash of rapes and a summer in which nineteen Spanish women were murdered in situations of domestic abuse.) Amparo Sanchez addresses the issues head on. Vocalist, musician, composer and producer, Sanchez is a diva with ancestral roots in the power of flamenco. Founder and driving force behind her band, Amparanoia, and with the deep-throated earthiness of flamenco in her vocals, she courses through the panoply of Latin genres, grounding in Afro Cuban rhythms and having fun with cumbia, and with reggae, too. Her songs are full of thundering pulses and hearts, of brilliant tropical fruits and screaming flowers, yet, of longing and self-reflection. We're witness to her catharsis; it doesn't impose, nor make you squirm, but ultimately inspires.
Sanchez's songs have purpose. They reflect her values, which translate to action; she champions causes such as indigenous rights (she's spent time in Chiapas in the Lacandón forest with the Zapatistas), refugee and immigrant rights, and, most earnestly, the empowerment of women, which she's achieved conspicuously by launching her own record label, Mamita. The label produces Sanchez's own and other women's music, while advocating for women to be counted in all aspects of music, on, off, and behind the stage.
Her lyrics are characteristically honest. In the Amparanoia and Himnopsis Collective CD of 2021, Mi Génetica , she sings of getting out into the streets to march for women's rights and of her conviction that she was sent down from the heavens to make a better future for us all. On the more personal side, Sanchez confesses that leaving her lover has freed her of his foolishness and expresses gratitude that, now liberated, she can luxuriate in cumbia! Bringing it way back home, fiercely and eloquently, Sanchez has sung and spoken openly about her experience with abusive men. She is, indeed, a lodestar.
| | |
| --- | --- |
| | |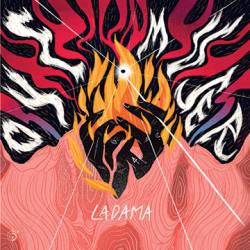 As with Amparo Sanchez, Ladama's music and activism dovetail seamlessly. Ladama fused like mercury droplets, just flowing one into the other, when the four members found each other at an international fellowship-residency for musicians focused on social engagement. The members hail from Venezuela, Brazil, Colombia and the U.S., boasting virtuosity in their playing of western as well as traditional instruments. Edgy yet not menacing, their recent second release, Oye, Mujer (Listen Up, Woman!), tackles issues of femininity and women's empowerment, and of human rights, LGBTQ issues, immigration, climate change, and more. One tune, "Misterio," is a sensuous and poetic appropriation of women's sex and sensuality, a break-away from men's appropriated license to define their self image. Another, "Mar Rojo," decries the murder, seemingly with impunity, of transgender women.
| | |
| --- | --- |
| | |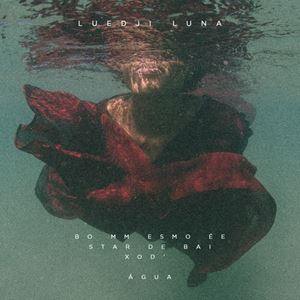 Afro Brazilian diva, Luedji Luna, finds herself in the thick of women's oppression, as Afro Brazilian women are often singled out for more misogyny than their white or "mulata" sisters. Imposing and seductive, she treads a thin line between vaunting her pride as a beautiful and sexualized woman clearly courting men's admiration, and decrying the objectification and assumed right of possession Brazilian men have subjected her to. Her second album, Bom Mesmo É Estar Debaixo D'Agua (Really, it's better to be underwater), explores that defining interior conflict. "São tuas ondas que me lavam" (It's your waves that wash over me) blueprints the dichotomy as she laments how unfulfilled she is by her lover's emotional stonewall, yet she's a captive of his propulsive lovemaking. In "Recado" (Be advised) she breaks from her lover's possession, as she declares that today she will remove the ring from her finger and take herself out to do whatever she likes as she defiantly leaves the odious household responsibilities behind.
Love is the brightest star in Luna's cosmos, yet she reveals how she struggles with how to love fiercely and physically while maintaining a relationship in which her integrity, independence and self-respect are honored. Her songs of heightened sex, while they may not burn in all women, are thorny and very difficult to navigate. Luedji Luna is giving women of pronounced physicality much to think about as well as her empathy.
Amparo Sanchez, Ladama, and Luedji Luna contrast with more demure women like Sofia Rei, Siti Muharam and Les Filles de Illighadad, but the ultimate affect is equally far-reaching. Both sets of inspired artists add much to advancing women's empowerment, while taking different routes through the highways of their art. They represent a new era of advocacy through music.
You can find longer reviews of all of these artists, with songs, by clicking on the album covers above.
More artists to explore:
Mamak Khadem
Sara Serpa
Maria Moramarco
Petrona Martínez
Sarah Aroeste
Nohelia Sosa
dreamers-19.shtml