Thracian Rhapsody
The New Wedding Music of Bulgaria
Labor Records ([email protected])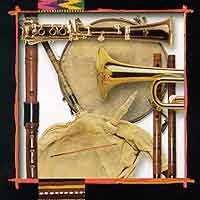 The music that has come to be known as "Bulgarian wedding music" has always been a strange mix of odd bedfellows. Jazz, folk songs, popular and ancient dances all seem to be brought together in this music, and proponents like Yuri Yunakov have seemingly stretched the idea to the limits. At least until you hear this collection of music.

The set starts off with two of the big names in Bulgarian music, clarinetist Ivo Papazov and singer Yildiz Ibrahimova. But expect the unexpected here. The two present duets for reed and voice alone, in an eerie, post-modern style that is as much Meredith Monk as Balkan celebration. The pair squeak, squawk and shout a freeform music that is sometimes sweet and beautiful, and sometimes way on the outside.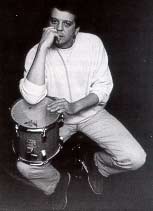 Two tracks feature the Christo Yotsov Trio, led by drummer and percussionist Yotsov with Nedyalko Nedyalkov on kaval (an end-blown flute) and Stoyan Yankulov on tipan, a large frame drum. This is Gypsy jazz a la Max Roach, and Nedyalkov's flute playing is raw, wild and played with virtuosity and abandon.

Another track focuses on clarinetist Philip Simonov with the ensemble Tristenik. This is the full-throttle "wedding band" we've come to know. Accordion, electric guitar, saxophone and percussion lend the music a pop overdrive on an epic 22 minutes of jazz, roots, and wild, dancing grooves that gives you a bit of the genuine feel of a real night of post wedding partying. Clarinetist, Mladen Malakov, with the band Bisery, offer another lengthy work, a 17 minute suite that starts as a slow, mournful Bulgarian country song and then bursts into a high energy dance piece in more of those impossible to count Balkan time signatures. Soloists Aliyosha Shibelev (accordion) and Matiyo Dobrev (kaval) show the limitless possibilities of both the music and their instruments.

The set ends, somewhat out of character, with a searing gaida (bagpipe) solo by Alexander Raitchev. Dark foreboding comes from some seriously weird bass tones and Raitchez's skill provides the listener with some unusual melodic and rhythmic surprises to sum up an album full of them. - CF