TaranProject
Sonu
Rolica
Hjuri Di Hjumari
All titles from Compagnia Nuove Indye (www.cnimusic.it)
Musicologists studying southern Italy have described two types of music making, both socio-economically-based: agropastoral (that of peasants, other farm workers, and fishermen) and small town-artisan (barbers, tailors, and practitioners of other trades). The first group comprises non-professional, generally untrained players who use local instruments that often have ancient roots. They tend to favor modal scales, and make music for communal consumption, in religious rituals and other social occasions. The second group includes musicians who have at least some training in musical theory, favor modern instruments, often electrified, prefer tonal forms, and perform at least semi-professionally.
But as a number of contemporary artists from the Mezzogiorno demonstrate, these two types are not mutually exclusive; they can, in fact, coexist in a fruitful dialectic of tradition and modernity, communal celebration and professional performance. Take, for example, Canzoniere Grecanico Salentino, a terrific band from the Puglia region that has been building an international following with its tradition-based yet up-to-date brand of pizzica tarantata, a rhythmic folk form that originated centuries ago as ritual healing music. CGS uses instruments with ancient roots, like the tamburello (large tambourine) and zampogna (bagpipes), but also electric bass, and their shows — cannily constructed and well-paced — can be as exciting as a great rock concert.
It would be a good thing indeed, if the success of CGS encouraged their fans to check out another topnotch neoroots (for lack of a better term) band from southern Italy – Calabria's TaranProject. Founded in 2009 by singer-guitarist Mimmo Cavallaro, who co-leads the band with singer and multi-instrumentalist Cosimo Papandrea, TaranProject have released three albums on Italy's CNI label: Hjuri Di Hjumari (2011), Rolica (2012), and Sonu (2013). Besides Cavallaro and Papandrea, who are regarded as the "gurus" of contemporary tarantella calabrese, the septet includes singer/percussionist Giovanna Scarfò; Andrea Simonetta on guitar and mandola; Gabriele Albanese on sax and other woodwinds; Carmelo Scarfò on electric bass, and main percussionist Alfredo Verdini. (Verdini and Papandrea also play the lira calabrese, i.e., Calabrian lyre, an ancient instrument rediscovered in recent years.)
In their passionate performances and on recordings, TaranProject brilliantly meld tradition and innovation. They play extensively in Calabria, packing halls and piazzas with multigenerational audiences. The older folks enjoy hearing the traditional songs and dancing the tarantella; the youth respond to the band's modern and rock-influenced approach to the local musical culture. TaranProject don't perform only on their home turf, though: they've played throughout Italy, as well as in Europe and Canada.
For Calabrians, the band's significance isn't solely musical. Cavallaro, Papandrea, and company hail from Locride, a zone in the Reggio Calabria province blighted by organized crime (the notorious 'Ndrangheta), poverty, and underdevelopment. TaranProject proudly represent cultural identity — they mainly play Calabrian tarantella, and their lyrics are in the local dialect — and a sensibility rooted in humanistic values and left wing politics. Cavallaro, noting the widespread negative perceptions of Calabria, stresses that his band's music represents "a genuine aspect of Calabria" that offers "a different image of our land."  
But though rooted in a specific place and culture, TaranProject also expresses a pan-Mediterranean outlook, in both music and lyrics, whether drawing on Apulian and Sicilian tarantella or commenting on the plight of other Mediterranean peoples, like the North African refugees who attempt the perilous sea crossing to the Sicilian island of Lampedusa or the Palestinians made stateless in their homeland.  
Cavallaro had cultural reclamation -- and renovation -- in mind when he conceived TaranProject. In an interview, he observed, "I realized that it was necessary to recover what little was left of the musical tradition of Calabria, because for years the popular music [i.e., the traditional, "music of the people," not pop music] was really marginalized and buried, and also because the elders who remembered the songs were disappearing. And so with field recordings I managed to put together quite a lot of the material that has allowed me to deeply understand this music." From revivalism, the band made a "transition to the composition of original songs inspired by tradition ... Now we compose most of our songs and our ballads, but always inspired by and referring to the typical traditional musical structures. The basic rhythm is always what it was."
The band established their mix of tradition and innovation with their first album, Hjuri di Hjumari, comprising fourteen original songs. "Passa lu mari" foregrounds acoustic guitar and tamburello, but about midway through Carmelo Scarfò adds electric slap bass lines to the tarantella triple rhythm.   "Santu Roccu" evokes the sound of the town bands that accompany religious processions dedicated to the titular saint but adds an unorthodox element: Alfredo Verdini on drum kit, beefing up the tamburello beats.   On "Citula d'argentu," Carmelo Scarfò plays guitar-like lines on electric bass.
Hjuri di Hjumari, though heralding the arrival of a band with a fresh approach to Calabrian music, skews to the traditional. That would change with subsequent recordings. Rolica (2012), the follow-up to Hjuri di Hjumari, was a collaboration with Marcello Cirillo, a Rome-based singer and actor who, like Mimmo Cavallaro, was born in the Calabrian town of Caulonia. The album revisits two tracks from Hjuri di Hjumari — "Citula d'argentu," recorded live, and "Stilla Chjara."
The first sticks closely to the original version but adds Cirillo's raspy voice to the band's already-formidable vocal blend of Cavallaro, Papandrea, and Giovanna Scarfò, and brings forward Andrea Simonetta's electric guitar (he makes judicious use of his wah-wah pedal). "Stilla Chjara" doesn't stray far from the studio version, either. But another number recorded live - "Cioparella" - points to a new direction, with Alfredo Verdini's propulsive rock drumming and Gabriele Albanese's soprano sax. Albanese romps sinuously through the vocal parts and, then, about midway, makes an already exciting performance even more so with a blazing solo. 
"Cioparella" (from Sonu)
"Cioparella" appears on Sonu, TaranProject's latest — and best – effort to date, in a different, less hard-driving arrangement. Recorded in Reggio Calabria, the album's fourteen tracks include traditional songs ("Cioparella" among them) or adaptations of same, as well as new material by Cavallaro and Papandrea ("Ciano," "Gira la testa mia," "Patruni meu," "E festa è Festa," "Castrum Vetus," "Tarantella Nova"), one by bassist Scarfò ("Sona ssu tamburu") and another, "Spagna," co-written by two of the greatest exponents of southern Italian roots music, Otello Profazio, from Calabria, and Sicily's Rosa Balestreri.  
"Spagna"
"Pe'ttia"
Regardless of their source, every track is superbly arranged and performed with sensitivity and soulfulness. Cosimo Papandrea provides much of the latter elements; he's a powerful, deeply affecting singer who never over-emotes. I'd say he's TaranProject's secret weapon, except that among aficionados of Southern Italian roots music, Papandrea's brilliance is well-known and acclaimed.
"Ela, elamu conda"
Hear him on "Ela, elamu conda," a love song from the Grecanico (Greek) tradition of Calabria. Accompanying himself on organetto (a type of accordion often used in Italian folk music) and backed by acoustic guitar and Alfredo Verdini's subtle brush drumming, with Cavallaro and Giovanna Scarfò joining him on the choruses – he's tender, ardent, and irresistible. And the song, with its haunting melody, is a total earworm. Papandrea's no slouch when it comes to more upbeat, rhythmic numbers, either, and he brings that soulfulness, tinged with melancholy, to them, too ("Virrinedda," "Mulinarella").
"Virrinedda"
Calabria too often is viewed through a distorting lens that focuses on its worst aspects, mainly its undeniably pervasive organized crime. But it is also a region of rich, deeply sedimented culture and beauty. Let TaranProject, proud bearers of their land's wonderful music, open your ears to that other Calabria. - George de Stefano
Find more about the artists
© 2014 RootsWorld. No reproduction of any part of this page or its associated files is permitted without express written permission.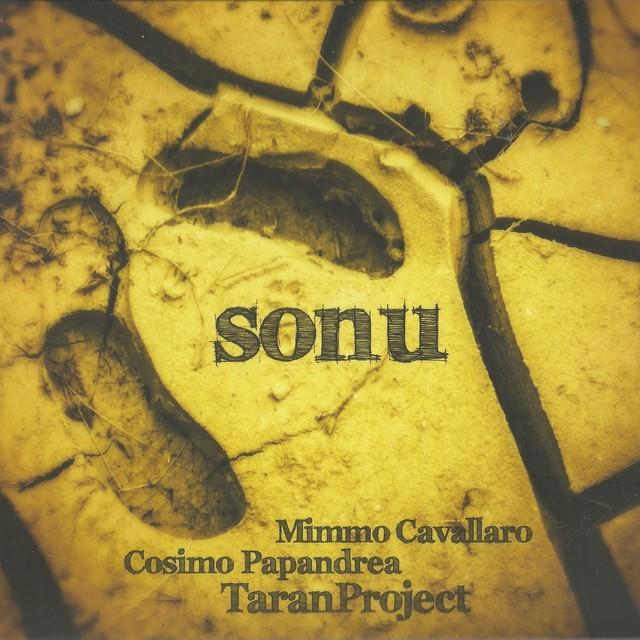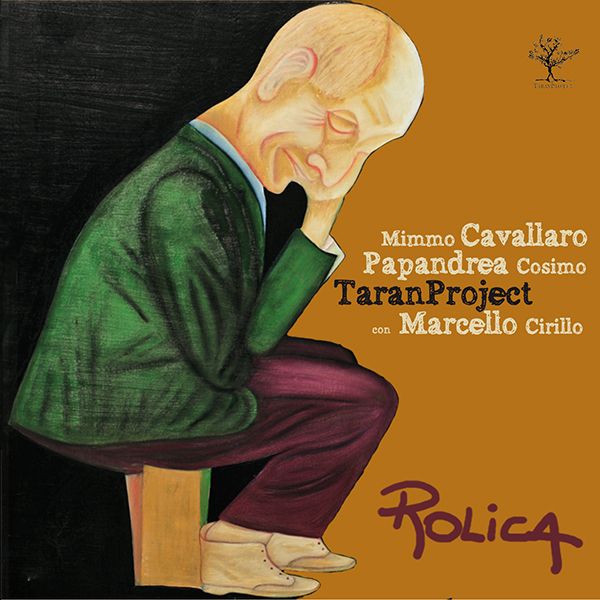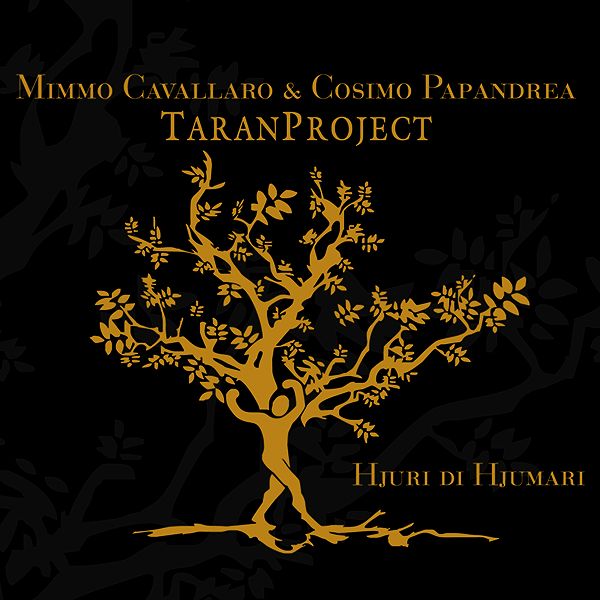 Listen