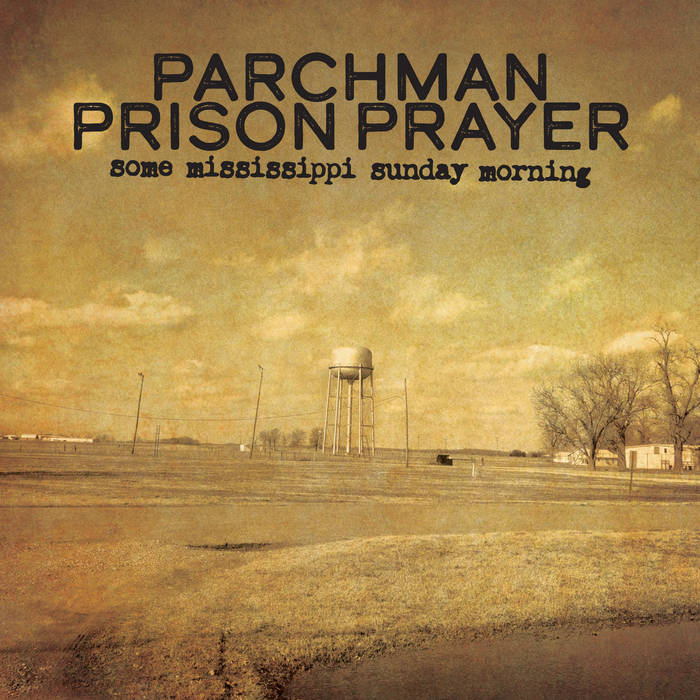 Parchman Farm is one of those names that echoes across the history of American music. It's been the subject of songs by Bukka White and Mose Allison. Alan Lomax recorded there, making the first recordings of Leadbelly. It had the reputation of being a hell on earth. It's the oldest penitentiary in the US, and it's still there.
Producer Ian Brennan had been trying to gain access to this Mississippi State Penitentiary for three years, and in February this year he was finally allowed in to record a Sunday service with just one week's notice. Singers were drawn together for the session from a dozen different church services, some performing alone, others as part of a group. Brennan captured it, all live, with not a single overdub.
There's some remarkable music here, but nothing touches the deep, deep well of emotion as much as "I Give Myself Away, So You Can Use Me," performed by a singer/pianist who preferred to remain anonymous. It's simple; one short repeated phrase, a descending melody on the keyboard, and a single line sung over and over. This is true soul music, a pure cry of pain and submission that lives on in the listener's heart long after the track has finished. In the very best way, it's timeless.
"Solve My Need"
(excerpt)
"Solve My Need," sung by M Palmer, comes from a man who possesses an otherworldly bass voice so deep that it seems to rise up from the depths, only to disappear there again as the song ends.
"Lay My Burden Down"
(excerpt)
The Parchman Prison Choir features on a pair of cuts, "If I Couldn't Say One Word, I'll Just Wave My Hand" and the jumping closer, "Lay My Burden Down," which comes closest to the way most people think of gospel music, with voices raised in praise and the instruments pumping as much energy as they can manage.
If you're looking for gospel gloss, you're not going to find it here. No professional musicians or singers. These are just prisoners without any training, finding their small window of freedom in the Sunday morning music. Underneath the tunes you'll hear pleas and anguish, hope and faith. And that's what makes it so powerful. Brennan waited three years to have a morning to make this. It's worth every ounce of effort and it will touch your heart.
Further reading and listening:
Parchman Farm: Photographs and Field Recordings: 1947-1959
Fra Fra- Funeral Songs
The Alan Lomax Collection
An interview with Ian Brennan