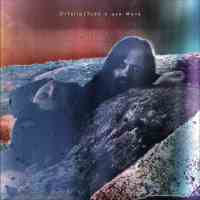 T

he Portuguese colonization of Brazil in1500 and the independence story several 100 years later is part of the experience in listening to Orfélia, a group that incorporates musical influences from both cultures. This chapter of colonization follows the pattern found in the British, Spanish and Dutch invasion of the Americas and Africa - the decimation of the indigenous population, African slavery and the transformation of cultures. The ultimate result is over 270 million people speak Portuguese as a first or second language spread over 10 countries and territories comprising the lusophone world.

Brazilian music, African percussion instruments, the Portuguese language and the influence of composers like João Gilberto and Antônio Carlos Jobim has had a nearly incalculable influence on modern music. Samba, choro and bossa nova all were important additions to 1960s jazz, think Stan Getz and Charlie Byrd and the album Jazz Samba, the song "Desafinado."

For those of us who must live through Northeast winters, it is easy to crave music that conjures waves and sun and arguably no compositions do that better than Jobim and Gilberto – the gentle elevation of the words "Um pau, uma pedra, É o fim do caminho, É o resto de um toco, É um pouco sozinho" or "Olha que coisa mais linda, mais cheia de graça, É ela a menina que vem e que passa" - words that sleepily conjure oceans, sun and pleasure. The artists in the duo Orfélia note that their inspiration for the title of this new album comes from Gilberto Gil's tune "Aqui e Agora" ("Here and Now") with the lyrics "love is all that moves."

Orfélia at its best captures this sound with the guitar work of Filipe Mattos and the vocals and piano of Antera Mattos. But it is fair to say that this music rendered poorly can sound processed – the difference between Milton Nascimento's greatest work and his more commercial output. The songs on Tudo o Que Move that stand out are lovely and have a depth that makes them intriguing. "Tempo de Carnival" for example, fades in slowly, giving the impression of walking down a cobblestone street in Rio de Janeiro and turning the corner into a carnival procession. There is a chorus at the beginning and then Filipe Mattos' guitar guides the song forward.

"Cecilia" starts with lovely opening vocals and guitar, then Portuguese percussionist Ze Cruz adds to the tune as it continues to build. "Batte Nessa" is a rollicking tune that slides around in a synthesized universe of different rhythms and effects. "Meu Bem" ("Honey") has a lovely beginning but devolves into a heavily synthesized background.

The music in Tudo o Que Move ultimately sounds like two different albums, one an overly synthesized psychedelia, the other a lovely spare work for guitar, percussion and vocals. One wishes for more of the latter and an overall better produced recording.