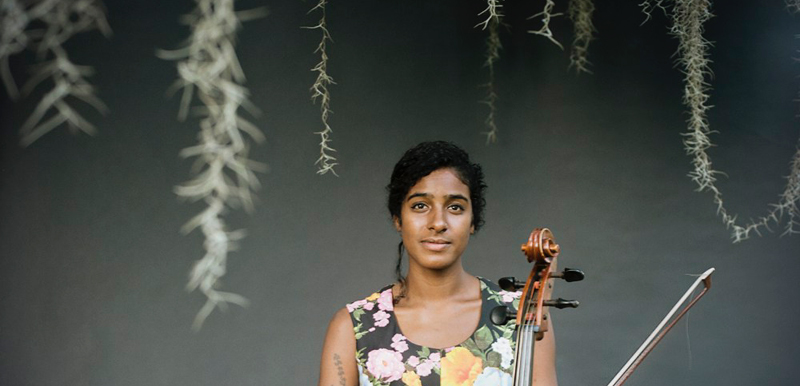 A RootsWorld Audio Feature

Leyla McCalla
"Peze Café" (a traditional Haititan song)
From A Day For The Hunter, A Day For The Prey
(Jazz Village, 2016)

Leyla McCalla is an American musician of Haitian descent, probably best known for her work with The Carolina Chocolate Drops. But for a number of years, she has been working on her own, developing a personal approach to music that encompasses her Haitian roots, American folk, Louisiana roots and gospel, as well as jazz and classical music. She sings in French, Creole and English, and plays cello, tenor banjo and guitar.

We'll have a full review of her new album A Day For The Hunter, A Day For The Prey, in April.
You can find out more about her on her web site.

Read Tom Pryor's reviews of two new recordings from Haiti.

© 2016 RootsWorld. No reproduction of any part of this page or its associated files is permitted without express written permission.