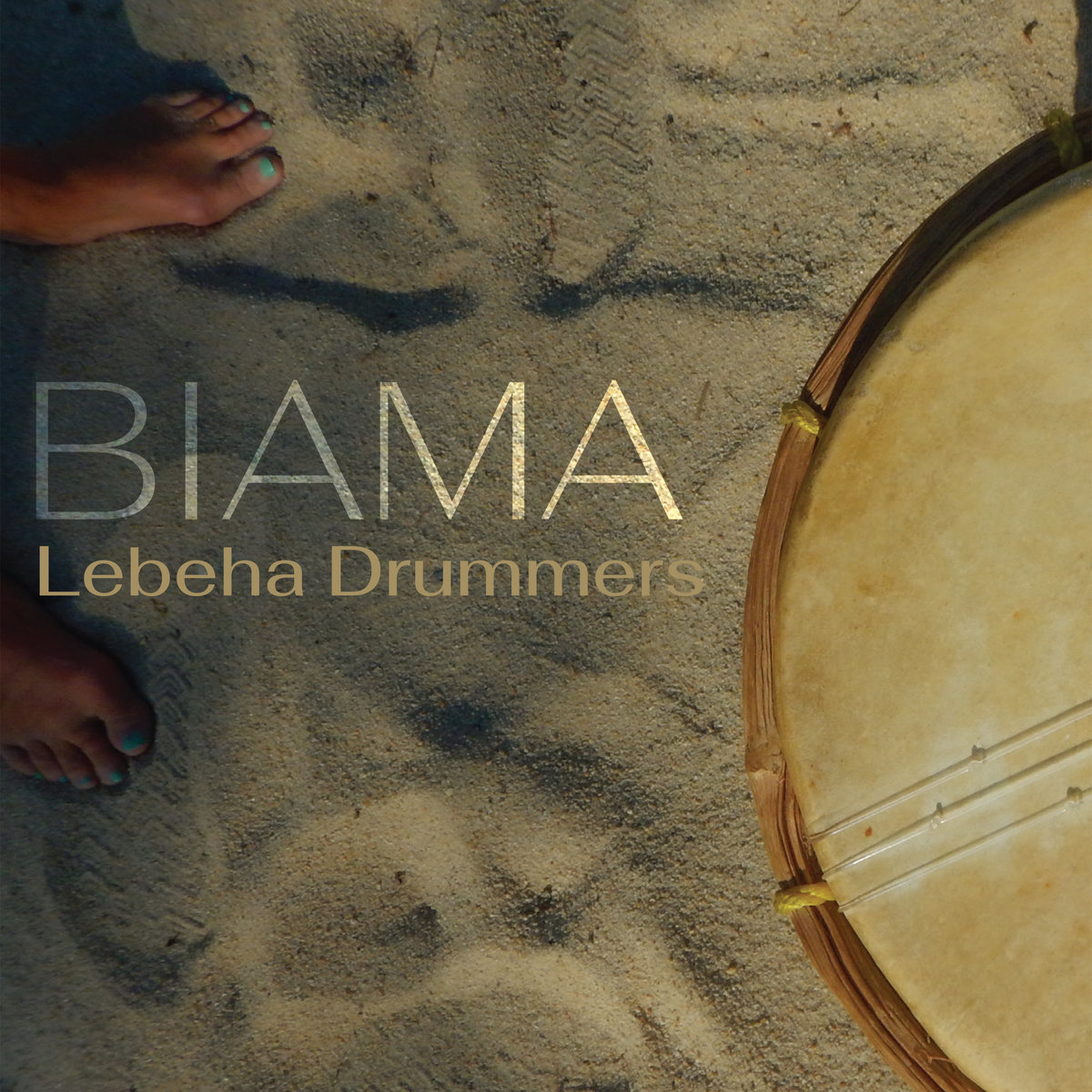 Lebeha Drummers formed in 2003 in Hopkins Village in Belize as an after-school program dedicated to nurturing and transmitting the music's unique percussion, vocals, and dance styles to young Garifuna. Rooted in Garifuna spiritual practices, its energetic percussive character, dance movements, and vocals resonate with other West African and Amerindian genres brought together in a cultural efflorescence inadvertently sparked by the European colonial adventure in the erstwhile New World.
Ethnomusicologist Doris Stone first documented the music of the Garifuna in the early 1950s, work furthered in the early 1980s by anthropologists Carol and Travis Jenkins. Once known as the "Black Carib" (a name bestowed upon this maroon, i.e., non-enslaved, African-Amerindian people by British colonial forces, who defeated and deported them en masse from St. Vincent to Caribbean Central America in 1797), the Garifuna established coastal fishing and farming villages from Belize to Nicaragua. Over the past century, emigrants developed vibrant overseas communities in New York, Chicago, New Orleans, Houston and Los Angeles that nonetheless continue to look to their Central American family and community ties and cultural and spiritual inspiration.

Garifuna innovators including Andy Palacio, Aurelio Martinez, Paul Nabor, Pen Cayetano and others contributed to Garifuna music's popularization, inspiring a renascent interest in its traditional foundations among native practitioners and scholars alike. Today Garifuna drumming and dance are taught in school and university classes, and its performers tour the globe.
This is the third recording from the Lebeha project, which includes two of its original students, Warren Martinez (vocals, primero drum, shakkas, turtle shell percussion) and Clayton Williams (vocals, primero, drum, segunda drum, shakkas). Rounding out the ensemble are Lebeha founder Jabbar Lambey (segunda) and Marcela Torres (vocals, claves). Torres has also performed with the Garifuna Collective and Garifuna Women's Project.
The album was recorded at Ivan Duran's Stonetree Studios in Belize, and engineered by Al Obando. In keeping with Stonetree's well-earned reputation as a regional recording mecca, the production values are excellent. This disc is unique, however, in hewing to the traditional Garifuna roots of voice and percussion, versus the experimental acoustic and electric guitars, bass, sampling, etc. characteristic of the work of Palacio, Martinez, and others Garifuna music luminaries. For a foundational grasp of one of Central America's most enduring and vibrant folk traditions, Biama is an excellent introduction.