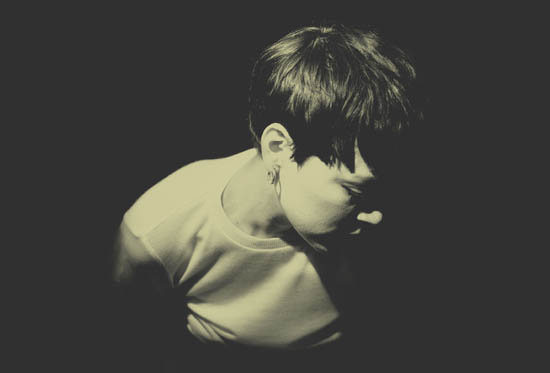 Natalia Lafourcade
Hasta La Raíz
Sony

This one snuck up on me. Natalia Lafourcade, with her sweet and sometimes girlish voice, didn't initially grab me, but her sophisticated sound and the thoughtful emotional territory she roams has made this – her fourth album - an instant classic for me.

The Mexican singer-songwriter arrived on the alternative Latin scene in 2003 when her debut album zoomed up Latin American charts and garnered her the first of several Latin Grammy nominations. Hasta La Raiz, which won a Grammy this year, doesn't use traditional Mexican sounds, but has a contemporary sound that pulls in from everywhere – electronica, folk guitar, reggae, bossa - making her a omnivorous, intelligent sonic cousin to Uruguay's Jorge Drexler and Brazil's Marisa Monte, which is to say she is in pretty rarified company.

Lafourcade's voice is actually variably calibrated. Its default is sweet and a little fragile, naif more than little-girly. On the bossa-like "Para Que Sufrir" she is just short of purring, but she can also shake the rafters as she does on "Estoy Listo."

Hasta La Raíz is somewhat of a "breakup album," with many of the songs directed at a left lover, but instead of being maudlin or angry, the narrative voice is wistful and stolid with resolve. On the opening title cut, the narrator pledges that her gone lover will always be planted in her, a defiantly upbeat sad song that keeps moving on – literally and figuratively - to an inexorably strummed guitar. "I carry you within me," she sings, "to the very root and though I may blossom, still you will be here."

The bouncy "Mi Lugar Favorito" has her declaring "You are my favorite place in the world" to a lover, expressing the powerful joy of emerging love; with incredulity even as endorphins overwhelm skepticism, fears and caution. "Today I let my mind stop," she sings. "It's an uncontrollable dance." A summery, wind-in-your-hair pop tune, Lafourcade tosses in everything from huffing brass and playful electronics to an irresistible, bopping bass.

Lafourcade plays the world-weary chanteuse in the bossa-flavored "Para Que Sufrir," looking back nostalgically, singing sweetly to her ex: "Why suffer needlessly? ….You had to seek yourself, I had to save myself/We had to let it be and invent this song at dusk." A light, spacey swing accompanies the sadly solitary voice on "Lo Que Construimos," with a narrator declaring "what we built is over," adding: "Do not think it wasn't worth the effort." She's a resilient ex-lover looking back – sad, but not overwhelmed.

"Estoy Listo (I'm ready)" finds her slowly, steadily, pointing forward, powerful declaring, "I'm ready to be reborn...I'll carry myself, flying."

Lafourcade may be a certified pop star at this point, but she is one of those that do it well – no guilty pleasure here. If she is not a ground-breaker, she is someone who makes her corner of the world a pleasurable place to spend some time. - Marty Lipp

© 2016 RootsWorld. No reproduction of any part of this page or its associated files is permitted without express written permission.