Following on Groupa's Kind Of Folk Volume 1: Sweden (2016), the pared-down Groupa trio deliver their impressions of Norway. As before, the band consists of Mats Eden (viola d'amore and hardingfele), Terje Isungset (drums, percussion, and whatever he can get his hands on), and Jonas Simonson (flutes). Their latest work was recorded in Norway, at Hallibakken Lydproduksjon, and it bears all the hallmarks of the three musicians' deep experience with Nordic music. Mats Eden hails from Värmland in Sweden, which borders on Norway, and he studied composition at the Norwegian Academy of Music in Oslo. Terje Isungset's percussion embraces both traditional and non-traditional instruments. Isungset is no stranger to molding unconventional natural materials into musical instruments, as evidenced by the series of music that he has produced using instruments fashioned from ice. Simonson's tone and appreciation for both rhythm and atmosphere are the marks of a master flautist.
| | | |
| --- | --- | --- |
| | | "Gjendines Bådnlåt" (excerpt) |
One could argue that avant-grade musical experimentation can be paradoxical. On the one hand, radical approaches to music attempt to buck conventions and not adhere to expected structures; while on the other hand, breaking down barriers also creates its own soundworld of 'anticipating the unexpected.' I argue that the Groupa trio manage the tightrope between folk melodies and improvisation so that they do not sound like any other musical ensemble, and this is in large part to the distinctive and recognizable playing of each musician.
| | | |
| --- | --- | --- |
| | | "Tram Tu" (excerpt) |
Eden's fiddle playing, for example, is airy and deft, and yet he also manages to provide significant bottom to the music, throwing in shade and growling drones. Simonson's flute playing floats, but then can buzz like the woods have come alive, rough-hewn and stomping. And Isungset is remarkably idiosyncratic; he is a singular percussionist providing texture and rhythms augmented by bells, sticks, and mouth harp. Isungset's approach is instinctual and organic, and he provides an undercurrent to the music that convinces the listener that the sound is rooted in nature. Together, Groupa paint impressionistic pictures: melodies float by; the instrumentation glides and coalesces; there is dissonance and abstraction. The band utilize space strategically so that moments of tranquility (as on "Tram Tu") might be punctuated by percussive bursts, plucked strings, and blown phrases -ripples of sound that seem simple, but which together are incredibly complex, of a place, and are unmistakably Groupa.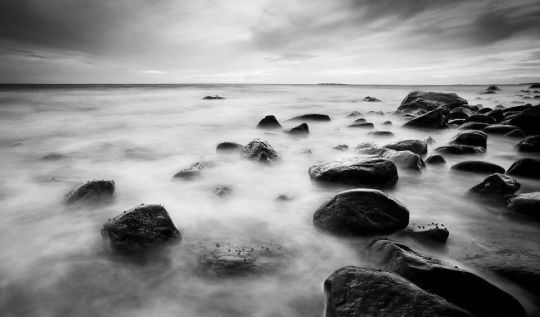 Most importantly, Groupa's ontological approach to music-making consistently results in moments of beauty and surprise. Throughout Kind of Folk Volume 2, the improvisation is immediate and intimate, and you can actually hear the Groupa members occasionally grunt in response to musical statements and ideas as they emerge in interplay. The album begins with an original composition, "Kirkenes-Mandal," a quiet exposition that shimmers on soft flute and bell tones, as if one is passing through the gate of the dawn. Eden's fiddle layers on, and again, there is something pure about the passing time, which leaves us with the light ringing of a gong. "Bånsul – Styggen" follows with a short, stately theme, lightly treading on the sticks of Isungset's percussion, before Eden begins to whirl about and Simonson works underneath to provide pools of reflection for this gossamer tune.
| | | |
| --- | --- | --- |
| | | "Bykle" (excerpt) |
We get more of an 'aggressive' melody on a track such as "Bykle," which has a buzzing pulse anchored by Isungset's mouth harp work, while Simonson and Eden meander and converse. By comparison, tunes such as "Elverum" and "Gudbrand – Tussgubben" are so quiet that they are liturgical, a worshipping of musical companionship.
Time is stretched and debated on Groupa's album, resulting in worldly and other-worldly fireworks. And as with the best dreams, you might wonder how long you've been lost in the music before you return again. – Lee Blackstone