Over the past 14 years, it's been fascinating to trace Sublime Frequencies' growth. This was a label that cranked up just prior to youtube and sharity blog downloads of entire albums, the latter of which, let's face it, played some role in killing CD sales nearly dead. And it was the CD format, housed in shitty jewel cases and crammed with photos and almost no information, in which this label initially trucked. At the time, odd Indonesian folk-pop hybrids, Thai Molam from the country's NE, street music from Nepal, and radio transmissions from India seemed, to your average westerner, otherworldly, exotic, and expansive. The label's releases, such as Radio India, Street Music of Lhasa, and Folks & Pop Sounds of Sumatra, typically without much in the way of data and probably without licensing, had the power to upend notions of what many of us had assumed music could be. But it wasn't long before anyone could press record on a Zoom H2 recorder or save video to their phone as they traveled and upload it online.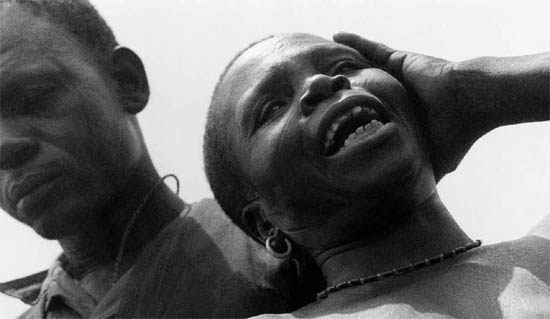 The label, co-founded by musicologist Hisham Mayet and Alan Bishop, bassist for the Sun City Girls, a band who'd long dabbled in Far Eastern esoterica, wasted no time upping its game. Radio collage and found sounds soon gave way to vinyl LPs of Tuareg guitar-trance and Western Saharan Saharawi psych, field recordings form tribal Ethiopia, Niger, and Burkina Faso, as well as DVDs, and a massive photo booklet and 2CD set consisting of the fruits of Rob Millis's Fulbright research on 78 RPM record collecting in India. The label has become less allergic to liner note background, and with this release, has embraced and celebrated the extensive musicological wonders of Charles Duvelle, who turns 80 this year. In fact, this is likely the most majestic entry in the label's now-exhaustive catalogue.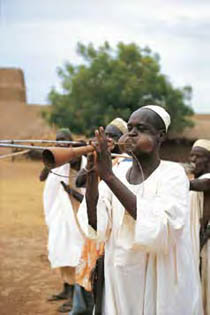 First of all, this is a book, a 296-page one at that. 188 of its pages are devoted to many of Duvelle's photos from the five regions covered here: West and Central Africa, The South Pacific, South East Asia, and the Indian Ocean. On their own, they form a rich study of performance, ritual, and instrument variations founds over much of the world. There are glimpses of Senegalese kora masters, Mauritanian tidinit pluckers, Cambodian Chapei Dang Veng players, and Laotian Khaen blowers. Perhaps just as revealing is the extensive interview Duvelle does with Mayet, who helped him edit the photos and music for this collection. In it, Duvelle explores how his first love, classical piano, gave way to a fascination with African music brought about by his exposure to tapes at Paris's Radiodiffusion headquarters. After spending the sixties recording in Niger, Burkina Faso, Ivory Coast, Mauritania, and elsewhere, he came to realize how radically contemporary this music was, and how crucial it was, as a westerner, to not make the communication one-sided. He also notes how his recordings, released largely on the Ocora label, influenced everyone from Serge Gainsbourg to Fellini. The book also includes Duvelle's 17-page 1970 UNESCO report titled "Eastern Music in Black Africa," as well as his Ocora discography in pictures. Finally, there's track-by-track information detailing the music on the two accompanying CDs.
| | |
| --- | --- |
| | |
The music reveals its own magic. There's a mother singing while washing her child in Papua New Guinea, the words rolling down her tongue like water. There's also an 8-plus minute balafon meditation from Guinea-Bissau, a bobal clarinet solo from Burkina Faso, and a nearly ten minute solo khaen workout from Laos, sandwiched between a pair of 20-plus minute India ragas. The set ultimately shows Duvelle, through his field work, his writing, and his reflections on the music, to be a groundbreaking musicologist who helped transmit the understanding that place had everything to do with sounds, and that cultures around the world deemed "primitive" by so much of the west, were in fact highly advanced, creating music as part of daily function or performance that Westerners, in all their conscious compositional experimentation, could never match. - Bruce Miller