!!!! base href="http://www.rootsworld.com/rw/" />
Music of the Month
For a contribution of 20.00 a month (33.00 outside of the US), I'll be sending you a recording from somewhere interesting, each and every month. You will receive a CD in the mail, and regular monthly subcribers will also get a bonus CD now and then.
Check out other ways to donate at The Rent Party.
Our August 2020 selection for Music of the Month
Siti Muharam
Romance Revolution on Zanzibar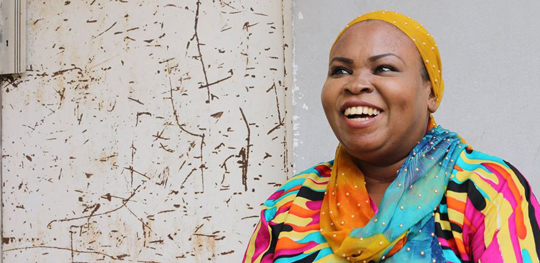 Siti's extraordinary voice is soave... bringing the listener into her feelings, and it would seem, into her heritage as well. Although said to have a "golden voice," she doesn't boast the heft associated with women commonly portrayed as such... Siti Muharam expresses an innocence and melancholia that confer a penetrating and lasting grace. - Carolina Amoruso in her RootsWorld review

'Siti' is an arabic prefix meaning 'lady' and this record reignites the passions of the trailblazing Siti Binti Saad and the golden timbre of Muharam, her descendant and heir apparent to a singular, artistic legacy. This project gave her an opportunity to embrace her Great Grand-motherís legacy and to see how important Siti Binti Saad is. It also allowed her to see that her own golden voice is a blessing in itself. The sound is new, although, in a way, itís awoken something real that had been forgotten from the time of Siti Binti Saad. A new taste, a beautiful taste of the people of Zanzibar.

You can also buy this and previous Music of the Month titles in our shop
(and save a little on postage for more than one CD).

These CDs were donated to RootsWorld by the the artists and record labels. We thank them, and you, for supporting the magazine and radio program.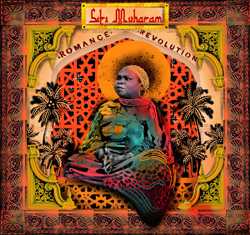 You can also buy this and previous
Music of the Month
titles
in our shop
(and save a little on postage for more than one CD).