Music of the Month
For a contribution of 20.00 a month (33.00 outside of the US), I'll be sending you a recording from somewhere interesting, each and every month. You will rewceive a CD in the mail, and regular monthly subcribers will also get a bonus CD now and then.
Check out other ways to donate at The Rent Party.
---
RootsWorld's
Music of the Month
for August
SANS
Kulku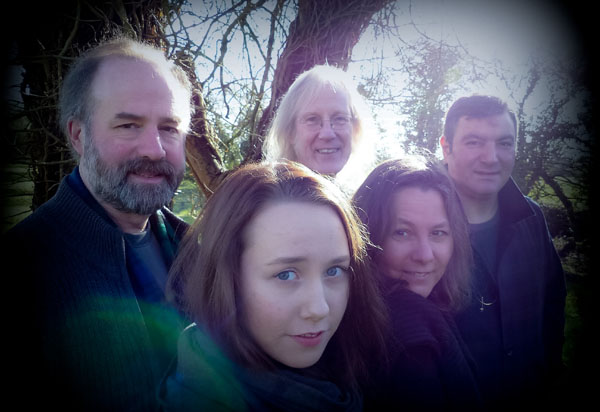 My August 2018 pick for Music of the Month is Kulku, by the quintet of musicians from Finland, England and Armenia called SANS. This is their first studio album, and incorporates a wide range of musical ideas from their own countries as well as from their wider experiences in improvised and folk music from around the world. Their mix of voices, reeds and strings seems simple on the surface, but the complexity of sounds they come forward with is as rich a musical palette as one could wish for. The ensemble is zither and winds instrumentalist Andrew Cronshaw, Armenian duduk player Tigran Aleksanyan, reeds-player Ian Blake, the Finnish singer Sanna Kurki-Suonio and singer and kantele player Erika Hammarberg (vocals, kantele). The vocal pieces are all performed in Finnish, with one exception of a song sung in Karelian, a unique cultural region on the Finno-Rusian border.
Buy a copy of the CD now and support RootsWorld
$21.00 includes postage, US and Canada.


Buy a copy of the CD now and support RootsWorld
$33.00 includes postage, worldwide.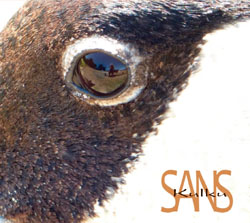 Short audio extracts

"The Edge Of Autumn / Hayreniki Karot"

"Kazvatti – Four Sorrows"

"Kulkija – The Walking Song"
The band writes:
Kulku is SANS's first studio album. In the course of recording it, in the winter of 2017-18, in a beautiful spacious oak barn conversion in Suffolk, they were joined by Sanna's daughter Erika Hammarberg as guest singer. Her contribution – vocal and in composition and lyrics – was so major that it was clear she should join the band.
Jim Sutherland, Scottish musician, composer and leader of the 36 - member international La Banda Europa, was brought in to produce, and his influence has very much helped SANS into new creative territory. Previously SANS had just one singer; now it has not only Sanna and Erika but joining them for the first time here is Ian's deep bass voice.
While Andrew has been known to use a wide array of instruments, for this album he plays just two: 74-string electrified zither (which, with Ian's bass clarinet, provides not only its ringing chiming but also the album's bass end and rhythmic pulses) and marovantele, a two-sided, double-strung stereo electric kantele of his own invention which was partly inspired by Madagascar's double-sided zither the marovany (with which he became familiar during his years working with Madagascan band Tarika).
Both Sanna and Erika play Sanna's 10-string, carbon-fibre-strung kantele. Tigran plays duduk, his country's heart-]rendingly voice-like reed pipe, of which he's a leading player. Ian, who like Andrew is a multi-instrumentalist, here plays just reeds – bass clarinet, clarinet and soprano sax – plus melodica, and a couple of notes on bass guitar.
All the songs are in Finnish, except Kazvatti – Four Sorrows, which is in a dialect of the closely related Finno--Ugrian language Karelian.
You can read more about SANS on their web page. These recordings were donated by the artists, so your subscription and purchase all goes to support the magazine and radio programs. We thank them all for their generous support.
Tracks:
1. Pursi – The Rowing Song 5:15
2. Tuudittele Tuuli – Cradle, O Wind 5:00
3. Rauta – Iron 3:15
4. The Edge Of Autumn / Hayreniki Karot 4:26
5. Kulkija – The Walking Song 3:40
6. Astele Oro – Step Careful, Stallion 4:10
7. The Recollection Of That Day: O Chiadain An Lò / Lusabatz Ararati Vra 3:04
8. Kazvatti – Four Sorrows 3:20
9. Kaik Miä Ilot Unohin – I Forgot All Joy, Stopped Singing The Songs 4:08
Buy a copy of the CD now and support RootsWorld
$21.00 includes postage, US and Canada.


Buy a copy of the CD now and support RootsWorld
$33.00 includes postage, worldwide.