Music of the Month
For a contribution of 20.00 a month (33.00 outside of the US), I'll be sending you a recording from somewhere interesting, each and every month. You will receive a CD in the mail, and regular monthly subcribers will also get a bonus CD now and then.
Check out other ways to donate at The Rent Party.
Our September 2020 selection for Music of the Month
Nation Beat
The Royal Chase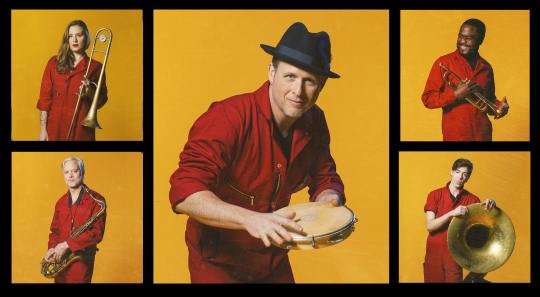 Nation Beat, in its mission to unite the rural music of Brazil and the United States, creates genre-busting songs that could keep a lecture hall full of ethnomusicologists busy documenting for a week, but I think they'd rather keep a club full of partiers dancing for a night.... So you can deconstruct through the bass lines and intricate rhythms and counter-rhythms and map the magic out, or you can keep it at butt level and groove to the joyful rhythms. - Marty Lipp in RootsWorld
The Royal Chase is an album that represents a new distinctive sound for Nation Beat. It is the primal sounds of brass instruments mixed with drums and percussion, reinterpreting classics and presenting original songs for curious listeners who thrive on musical pluralism and surprises. The new Nation Beat sound is unplugged and funky. Forró, Funk, Brass 'n' Sass!
"I wanted to reimagine the classic forró songs from Brazil as vehicles for improvisation in a funky brass band format." Kettner enthuses in the studio where he co-produced The Royal Chase with longtime friend and collaborator Rob Curto (Lila Downs, David Krakauer), "I've always imagined my musical heroes making music together and what it would sound like, what kind of energy it would generate. Dr. John and the Preservation Hall Jazz Band meets Chico Science and Jackson do Pandeiro."
| | | |
| --- | --- | --- |
| | | "Forró de Dois Amigos" |
| | | |
| --- | --- | --- |
| | | "Algunas Cantan" |
| | | |
| --- | --- | --- |
| | | "Big Chief" |
You can also buy previous Music of the Month titles in our shop
(and save a little on postage for more than one CD).

These CDs were donated to RootsWorld by the artists and record labels. We thank them, and you, for supporting the magazine and radio program.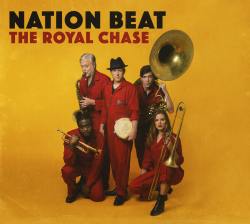 You can also buy previous
Music of the Month
titles
in our shop
(and save a little on postage for more than one CD).