Music of the Month
For a contribution of 20.00 a month (33.00 outside of the US), I'll be sending you a recording from somewhere interesting, each and every month. You will receive a CD in the mail, and regular monthly subcribers will also get a bonus CD now and then.
Check out other ways to donate at The Rent Party.
Our December 2020 selection for Music of the Month
Nahawa Doumbia
Kanawa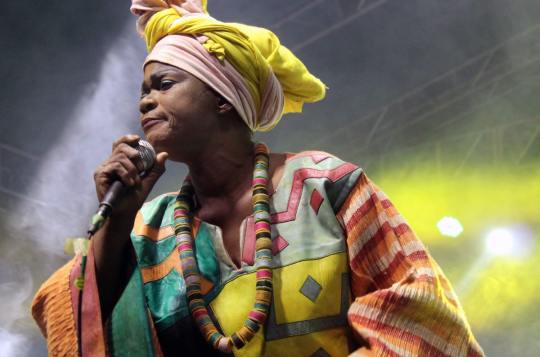 There are few voices in the musical world to compare to that of Nahawa Doumbia, one of Mali's most prodigious and powerful singers. Over the years we have heard her in the purest of forms (like the recent La Grande Cantatrice Malienne, recordings of the then 20 year old accompanied only by a guitarist), in major pop-music mode, as a guest with artists like St Germaine, and now, in 2020, we get a superb acoustic blending of old and new with Kanawa. Here she is accompanied by traditional instruments like n'goni, Kamalé ngoni, karigna and other small percussion, as well as acoustic guitars and occasional drum kit and bass. - CF
The record label, Awesome Tapes from Africa, is quite proud of this as well:
Ever since our first release we have been working with Nahawa Doumbia but this is the first new recording we've had the chance to work on with her. Stunning musically and topically powerful, the Malian singer's new album directly confronts the current state of her country: the emigration crisis, regional violence and terrorism, along with the biting social commentary always present in her work. The album's title is about how too many people are embarking on the dangerous journey to Europe, only to live illegally in unsafe conditions, leaving Malians back home in further poverty. She hopes more people will stay home and build the country, and that her government will really focus on creating jobs for the youth. "Kanawa" is produced and arranged by her longtime collaborator and guitarist N'gou Bagayoko, who, since her very first recordings, has sonically guided many of her productions. The album also includes her famous daughter Doussou Bagayoko singing on one track. "Kanawa" features a bevy of traditional and modern instrumentation and features a powerful, full sound recorded in Bamako.
| | | |
| --- | --- | --- |
| | | "Ndiagneko" |
| | | |
| --- | --- | --- |
| | | "Blonda Yirini" |
| | | |
| --- | --- | --- |
| | | "Hine" |
| | | |
| --- | --- | --- |
| | | "Adjorobena" |
You can also buy previous Music of the Month titles in our shop
(and save a little on postage for more than one CD).
These CDs were donated to RootsWorld by Awesome Tapes from Africa. We thank them, and you, for supporting the magazine and radio program.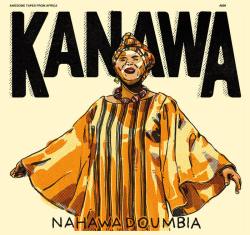 You can also buy previous
Music of the Month
titles
in our shop
(and save a little on postage for more than one CD).