<!!!column 1>

RootsWorld's Music of the Month for July, 2017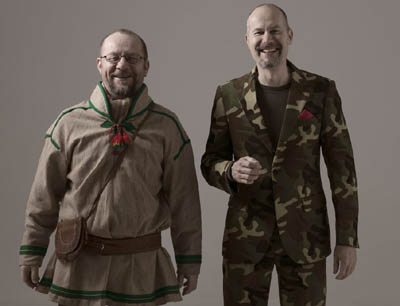 Wimme and Rinne
Human
Rockadillo, Finland
(Photo: Matti Berg)

Two of Finland's bravest artists, Tapani Rinne and Wimme Sari, join forces again to explore the limits of human voice and human instruments. Based on the ancient Sámi joik singing, the two artists stretch the boundaries to find beauty, energy and occasionally, the dissonance of the music, propelled by Tapani Rinne's clarinets and electronic processing, aided on some tracks by additional voices, fiddle, piano or percussion. These CDs were donated by Rockadillo Records, so all proceeds go to support the magazine and radio program.
We thank them for their generous support.
Listen to some of the music on the album:
"Elle" (excerpt)
"Wind/Biegga/Tuuli" (excerpt)
"Spotted Crake" (excerpt)
"Rock/Bakti/Kallio" (excerpt)
"Womb" (excerpt)
More about the artists:
Shamanistic chant meets modern soundscapes. Wimme Saari is a Sámi joik singer; a traditional chant style that has certain elements in common with Native American music, most importantly a reverence for the earth and the elements. Wimme combines colorful grittiness of traditional joiking elements with original improvisations. In his joik, Wimme constructs intense, clear melodic arches and stretches his voice from a sweet falsetto to a grave baritone. But the old joik is still there: Wimme has recaptured the essence of the ancient joik, and even the clever voice technique of the animal joiks.
Tapani Rinne is a Finnish musician, composer and record producer, who is known for his experimental and innovative style with the clarinet and saxophone. An avid student of clarinets and saxophones since the age of eight, this man of integrity rightfully belongs in the "Hall of Fame" of the most respected Nordic instrumentalists. As a solo artist, the reedsman/composer has made his mark through close collaborations with fellow Finnish iconoclasts Edward Vesala, Raoul Björkenheim, Kimmo Pohjonen, Wimme Saari, and Iro Haarla. As a leader of the pioneering techno-jazz group RinneRadio whose mix of meditative jazz motifs and electronica has been welcomed with open arms all over the globe — the man has released 13 albums since 1988 and operated with vanguardists such as DJ Spooky and Mika Vainio.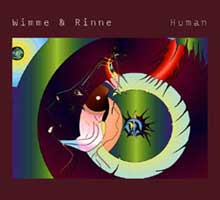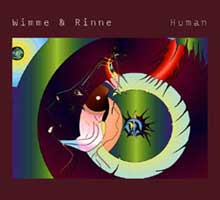 Sign up for Music of the Month with a 20.00 monthly donation (includes postage):