<!!!column 1>

RootsWorld's Music of the Month for August, 2017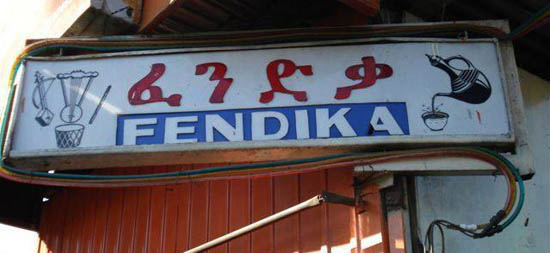 Fendika
Birabiro
Terp Records, NL

I am pleased to present this recording from Ethiopia, from a troupe of musicians, singers and dancers based at a night club in Addis Ababa that bears the name Fendika. The ensemble is led by Melaku Belay, who fashions new music from the traditional roots of many different regions of Ethiopia.
Nardos Tesfaw - vocals
Endris Hassen - masenko
Misale Legesse - kobero
Melaku Belay - dance, backing vocals, claps
Zenash Tsegaye - dance, backing vocals, claps
These CDs were donated by Terp Records, so all proceeds go to support the magazine and radio program.
We thank them for their generous support.
You can read Tom Pryor's full review in RootsWorld now.
Listen to some of the music on the album:
"Yewolaya Weyo"
"Maleda"
"Zelesegna"
"Nargi "
More about the artists:
Melaku Belay runs an amazing club in Addis Ababa. Over the years we've spent there many nights and saw more than incredible music and dance. An Azmari-bet new style. With new ways of running the place and taking care of the artists. But still keeping all focus on the creativity and social function of a cultural bar.
Melaku likes to call the music 'Addis Tradition', which means 'new tradition'. And that how it is. You feel the strong, traditional Ethiopian tunes, deeply rooted in the culture of many regions, but you also sense the new generation of great dancers and musicians. All five of this Fendika group are extremely talented and groundbreaking in their technique and approach.
It was very inspiring discovering them, bringing them over to Europe, playing several tours and Ex Festivals, being on the road and even playing a set together! We are very happy we were able to make a great acoustic recording and to release it, with the input of many. Andy's great photos, Emma's artwork and Arnold's mixing and fixing in particular. Many people should hear this! Have a great listen!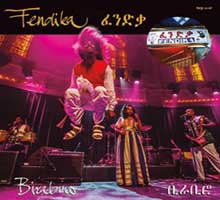 Buy a copy of the CD now and support RootsWorld
$21.00 includes postage, worldwide.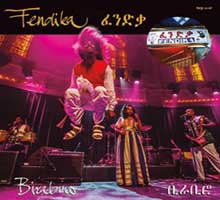 ---
Buy a copy of the CD now and support RootsWorld
$21.00 includes postage, worldwide.