Stories From a Delta Bridal Room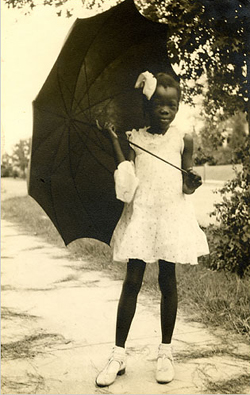 "Sunday Morning" - Eudora Welty

Georgianne Nienaber talks with Caroline Herring, Claire Holley and Kate Campbell
about their tribute to author and photographer Eudora Welty

The "bridal room" at Savannah's historic Trinity Methodist Church offers a glimpse into the clichéd world of the Southern belle. Overstuffed sofas, heavy drapery, straight-backed chairs, and an ornate full-length mirror with golden trim dominate the main room, while shelves loaded with hairspray, lotions, gels, pins, nets, and formulas used to tame the wild manes of brides and debutantes clutter two adjoining rooms. It was the second day of the Savannah Book Festival, and horse-drawn carriages plied the rainy streets of Telfair Square three stories below, clip-clopping a cadence that affirmed tradition and all things stereotypically Southern. This old-world spell was shattered when three of folk music's most well-regarded steel magnolias breezed into the stuffy room oozing confidence, quiet determination, and good humor.

Songwriters Caroline Herring, Claire Holley, and Kate Campbell had planned to reunite with five-time Grammy winner Mary Chapin Carpenter for the third performance of a critically acclaimed celebration of the life and work of Eudora Welty. The Savannah Book Festival was a perfect venue for the concept performance, conceived by the Eudora Welty Foundation and originally performed in Jackson, Mississippi, in April 2009 to mark the Pulitzer Prize-winning author's centennial. Welty was a short-story writer, photographer, and novelist credited for unique insights into Southern living, traditions, and mores -- insights that, while empathetic, did not shy away from the challenges faced by both men and women in their relationships with each other and the world.
Unfortunately, the tribute wasn't going to happen exactly as planned. Carpenter was stuck in a blizzard that was paralyzing the east coast, and all flights were grounded. It was somewhat of a miracle that Holley made it at all, since her flight from Los Angeles was cancelled. Luckily, she was able to catch a later flight to Atlanta, where she met up with her childhood friend, Herring, who sheltered her for the night before they drove together to Savannah.
So, everything was running slightly behind schedule as the three songwriters gathered in a Delta wedding bridal room reminiscent of Welty's story of the same name for a pre-arranged roundtable discussion about the challenges faced by women singer/songwriters in today's rough music business. In addition, the fading light certainly wasn't helping festival organizers, since a dreary day was compounding technical issues for photography originally planned to take advantage of large windows and a natural glow.
At the Ogden Museum of Southern Art, New Orleans, LA on Aug. 13, Celebrating Eudora Welty: A Tribute in Song and Art will present these three musicians in a variety of songs that will encompass all the joy and sorrow found in a character from a Welty story. As part of the evening, Welty's black and white photographs from the Ogden Museum's Permanent Collection will be on view.

Campbell quickly changed clothes, and the women gamely arranged themselves for a hastily composed group shot in the late afternoon aura, laughing and joking about yet another inconvenience. It was obvious these women were friends, genuinely supportive, and excited for a performance that they loved to do.

The three singers devoured the first interview question posed to them without hesitation. Was anyone worried about pulling off a concert that had been originally planned around a traditional guitar pull, complete with four women's storytelling, reminiscences about Welty, and locked-in four-part harmonies?

Worried? "No." Would they miss Carpenter's presence? "Certainly." Holley said her initial thought was, "Oh man, gosh, I'm gonna miss that voice, that low voice, that presence."

Now, what could possibly compel three of modern folk music's brightest, most well-regarded stars to devote so much time, energy, and personal capital to a celebration of the life of a woman whom they did not know personally except from the distance of students of literature and a few serendipitous intersections of their lives with the renowned author?

From her 2001 debut, Twilight, to its successor, Wellspring, and finally to the widely acclaimed Lantana, Herring's solid reputation rests on a foundation of traditional Southern sounds coupled with exquisite, compelling observations of women as they experience what it means to grapple with love and life in today's world. Herring is much like Welty in that way. Her current release, Golden Apples of the Sun [Signature Sounds], is not only a nod to Welty's short story collection Golden Apples (1949), but is also a paradoxical departure from Herring's previous work. The buzz is that Herring now claims the mantles worn by storytelling folksingers such as Joan Baez, Joni Mitchell, and Judy Collins (who also produced an album of the same name). International accolades are still rolling in for Herring's late 2009 release.

Campbell's storytelling has drawn many flattering comparisons to Southern writers including Welty, Flannery O'Connor, and William Faulkner. Growing up in the tumultuous days of the civil rights movement, Campbell's empathetic sensitivity is obvious in a discography that spans 12 releases and 18 years of work. It's a tough business, especially for women, juggling family, friends, and the road, but Campbell has persevered and been recognized again and again for her unique contributions. Gene Cheek, author of the Jim Crow autobiography The Color of Love, asked Campbell to write a song based on his work. NPR loves her, and her music has been featured on "Morning Edition," "All Things Considered," "Car Talk," and "Mountain Stage." Her critically acclaimed latest release, Save the Day (2008), was produced by songwriter Walt Aldridge (Ronnie Milsap, Travis Tritt, Heartland) and recorded in her current hometown of Nashville.

Holley and Herring were childhood friends in Mississippi, and both crossed paths with Welty while growing up. Like Herring and Campbell, Holley was immersed in the sights, sounds, lyrical cadences, and musical rhythms of the Southland. A standard Holley anecdote is the day she took a ukulele to church and sat out in the hot car strumming it between Sunday school and the church service. She "ruined her father's classical guitar" by replacing the nylon strings with steel strings so she could imitate what she'd been hearing on her favorite record, Chet Atkins and Merle Travis' The Atkins-Travis Traveling Show. The creative breakthrough happened when Holley moved to Chicago for college and began performing at coffeehouses and writing songs. At the suggestion of one of her professors, she studied the poems of William Blake and set one of them to music.

Holley, who now lives and works in Los Angeles, celebrated her "homecoming" to Mississippi in a concert with Herring at St. Andrews Church in Jackson. The resultant CD, Live at St. Andrews (2005), drew raves from the Center for the Study of Southern Culture at the University of Mississppi. Director Charles Reagan Wilson said, "[Herring and Holley] are two of the finest song stylists in the South." Holley's latest release is Hush (2008).

It goes without saying that all three women offer the sweet honey of harmony in their Welty concert collaboration, and reviewers regularly award high individual marks not only for intelligent songwriting, but also for purity of voice.

Herring time and again receives praise for her strong alto that has just a hint of vibrato offering vulnerability. The Oxford American said, "Golden Apples is the album of a woman who has come into her powers as a singer/songwriter, claiming as her stomping ground the territory where folk meets alt-country."

Holley has been praised for her uncanny ability to get to the hearts and souls of the characters who inhabit her songs. "Simultaneously sweet and gruff, she can sing luxuriant, summer-drenched ballads with the best of them, but there's something of the honky-tonker lurking underneath," according to Paste Magazine.

Campbell's humorous, some might say quirky yet compassionate, care of her characters has drawn consistent accolades, as does her strong, true voice. But most of all, what speaks volumes about this woman's talent is the support the she garners from the likes of John Prine and Nanci Griffith, the heart and soul of singer/songwriters. On Save the Day (2008), Prine backs up "Looking for Jesus" and Griffith lends her delicate harmony to "Fordlandia," a forgotten story about Henry Ford and his brush with failure. In a prescient review of Campell's first release, Songs From the Levee (1995), New Country bestowed four stars and announced, "Kate Campbell belongs in the company of literati like Mary Chapin Carpenter, Nanci Griffith, and Lucinda Williams."

Williams came to the party for Campbell's gospel release, Wandering Strange, back in 2001. Campbell recalls Williams was also kind enough to lend one of her guitars for the Rosaryville recording session, and Campbell thinks she remembers that Kenny Vaughan played it. "We have many mutual friends, but I have never opened for her nor sung with her. Maybe one day!" Campbell said.

Even though she is lauded as a great storyteller, as is Williams, Campbell explains that while growing up in the Southern school system she was not exposed to Southern literature as an art form. It was graduate school and the pursuit of a doctoral degree that had her fall smack into the arms of Welty after reading a compilation .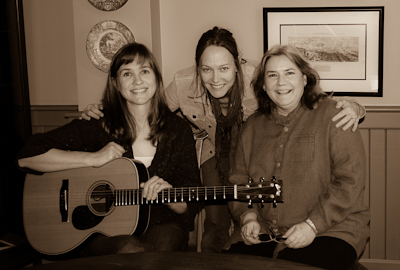 Sitting at the roundtable with Holley and Herring and speaking fondly of Welty's classic, One Writer's Beginnings, Campbell said, "This is comfort food; this is comfort language. The way Eudora writes, I immediately thought she writes the way I talk. I love Flannery [O'Connor], I love everybody else. But for me Eudora was the main connection, and then I used a quote on the liner notes of my first CD, Songs From the Levee, and someone gave Eudora a copy of it."

Uncertain whether Welty ever listened to the CD, Campbell visited the Welty house in the Belhaven neighborhood of Jackson five years after Welty's death. Sure enough, the opened CD was there in Welty's collection .

What was the quote?

"The memory is a living thing--it too is in transit, but during its moment, all that is remembered joins, and lives-- the old and the young, the past and the present, the living and the dead ." Holley sighed quietly at the revelation. "Wow, that is really cool." As she exhaled, one could not help but wonder if Eudora Alice Welty mightn't be sitting at the table with the three songwriters and nodding approval. Ghosts love churches, and a personal reminiscence had just stirred the vessel of memory in which existence dwells. Stories were about to pour out.

Holley was immediately transported to a time and place of specific childhood memory that tied her forever to Welty. "I remember Eudora was my grandmother's age, in Jackson, and I remember seeing her at the Jitney Jungle one time. She was kind of a celebrity, and there she was very much herself and very tall. I remember having to read "A Worn Path" in high school and thinking, 'What in the world?' I did not get that as a kid, and then when I reread it in my twenties, I had more of a connection with it and since then have really come to love her short stories and, of course, respect her as a fellow Mississippian." (The Jitney Jungle supermarket chain is another quintessential symbol of the American South. Placing Welty, a "celebrity," in the Jitney Jungle speaks volumes to a Southerner.)

A reserved Herring had been quiet and attentive up to this point, but suddenly drawled under her breath, "Well, I busted into her house." All eyes turned to Herring as she began the story of her own rejuvenated memories of home, family, and Welty. "Well, my mom is a librarian, and for 30 years she ran our city library. She collected lots of books, and my father collected lots of books, and the sacred area in our home was where Dad kept his Mississippi history books and Mom kept her Eudora Welty books. They were first editions that she was very proud of. In college I had a foreign exchange student home for Easter, and Mom said, 'Go introduce her to Eudora Welty and take all my first editions and have them signed.'[Laughter.] Mom would get so mad at me, she would be mortified if she read this, and that is exactly what we did. Eudora let us in and talked to us for a long time. I remember she was doing her taxes and she gave my friend a copy of her short stories in French ."

Through the art of simple storytelling at a roundtable in the bridal room of Trinity Methodist Church, the old and the young, the living and the dead were reunited. Time and death were transcended in the telling — for the memory is a living thing.

Language is the tool of all storytellers. That is surely a simple statement, but one that requires that the teller possess the ability to speak in the voice of someone other than him or herself. Narcissism has no place in the truth of telling; neither does biography. Campbell recognized this necessity early on in her career and credits Welty with instilling "the importance of voice" in her songwriting. Campbell was in her early thirties when it occurred to her that, "The Ph.D. is not going where it should go." She became motivated to revisit her first creative outlet, which was music.

"I thought I would just think about music and see where that might go. I had never thought of music as a career. I discovered I had always told stories in my music, and when I started to read Eudora, I got to the place in One Writer's Beginnings where she was talking about the importance of voice-- not only who is speaking in the story but constructing the story from a certain perspective. It suddenly clicked for me that I could use my own history background and my love of music and make my own connections."

Holley punctuated her approval by using her hands for emphasis. "I think maybe the main thing I connect with Eudora is the way she cares for her characters. You can tell she is very tender towards them -- even the ones that are not that endearing. Caroline and I were talking about a story on the way over here. Any good writer is going to care for their characters. Even in "Paper Gown" (she looks at Herring) you might have ended up liking Susan Smith more after you wrote that song. I don't know. Maybe you liked her less?" "Paper Gown," from Herring's Lantana album, is a true story about 23-year-old Susan Smith, who drowned her two sons and blamed the murder on a black man.

Herring took a deep breath.

"Well, I had a bit of empathy for her after I had to acknowledge that she is a human being, and you're right. Eudora Welty does have compassion for her characters, but there are a lot of people that I just want to cross off the list," Herring said and looked down at her hands. This seemed to be a tough admission .

"Is that how you feel about Susan Smith?" Holley asked.

"Yeah, I guess so. Susan Smith was so hated by society that my ears perked up and at first I thought someone's gotta' write a murder ballad about Susan Smith. But even the baby manuals, the baby manuals that all new mothers read, she was even mentioned in one." Everyone gasped.

Holley, with her head in her hands, said, "In a baby manual? Oh my!"

"Yes, and I started to think about it even when I started to have babies of my own, of course knowing how hard it is, and then looking at what would make someone do something so horrible. Of course she had a horrible childhood, lots of sexual abuse, the death of her father. She was molested by her stepfather, who was head of the Southern Christian Coalition, and, of course, it was the classic Southern Gothic tale-- so sad and so pathetic that I could not help but be a little empathetic towards her simply a human being. I saw Susan Smith her as a little girl who wanted her father's love and approval, and she used to listen to a tape he had made of his voice. He died when she was six, and she would always listen to that tape. One could go on and on and on, but Susan Smith is a complex character."

Campbell leaned across the table toward Herring. "When you read Eudora she is not always Miss Sweet Eudora that people who have only read 'Why I Live at the P.O.' think they know. It's kind of the same with us as singers. People do not know us personally. They might listen to something one of us wrote and say, 'Is that about you? Did you really do that?' We have to get back to who is speaking in the song and the difference between that and the writer's voice."

"This brings up something else," Herring said. "People think that Eudora was a wallflower. I mean she was going to concerts as a young woman -- places where no white person was going. She was mixing it up, and she was very cosmopolitan. She was always traveling, and that combination was really interesting and unusual at that time."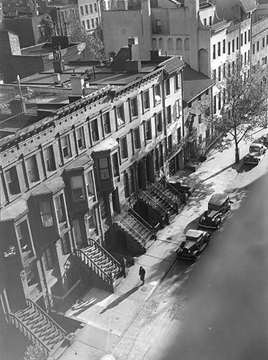 Untitled [NYC] - Eudora Welty

"Suzanne Marrs' book (Eudora Welty: A Biography) captured the fact that she went to New York and hung out and went kind of wild. I always liked that about Welty," Campbell added.

"She had to get out," Herring said.

And what about the challenges faced by these singer/songwriters as they juggle home, family and the road? Welty was unmarried—an "old maid" by Southern standards.

Herring was animated now. "Up to now necessarily, and we will see what happens, it kind of feels like my responsibility to stay engaged and stay focused and keep putting out work. Whereas before, I was looking for the next break or trying to find this person to help me, or trying to find this agent to do something for me. Right now it is a balance of kids and life at home and my work in the midst of that chaos."

Holley, whose son was with a babysitter at the hotel, was empathetic. "I got a nanny for a few hours today. I have two boys, but I do think about Loretta Lynne and I do think about Mother Maybelle and Sara Carter. Just reading about them, you know they were very devoted to their children. But I think they were in a community where that was a little easier to do. You know, you go down the holler and you leave them with aunt whoever and..."

Herring, laughing, quipped, "For three months!"

"I do think it is a different time to be a female and a songwriter," Holley said. "It's a different time to be a mother now than it ever was. I kind of mean that in sort of a good way, like there are a lot more options now, but sometimes it feels like I have too many options. Because I have less time, I'm a little more efficient with my time, and I'm trying to be a lot more focused now. It's a head game. Do you have anything left to say? Do you think you will ever write a very moving song today, like the one you wrote then? Maybe what is important is just collaborating like this."

The room grew quiet. Holley had just brought the conversation full circle and the songwriters were now characters in their own story. Could they be empathetic to themselves?

The always-ebullient Campbell dug right in. "I'm blessed because I do actually make a living doing this. You know we don't have children, but my husband works, and we have both been doing this now for 15 to 20 years. Every time I get really down, someone will say, 'That song was really great,' or an opportunity like this will come up, where we can sit down and play and have a really great time. But if someone were to ask me on any given day when I wake up at home, sometimes I go, 'What was I thinking?' So to get up everyday and hear people say, 'Oh it must be great you are out on the road,' and then you come home, and then I'm going, 'Yeah! I'm paying bills, and I'm going to the grocery store.'"

Holley offered, "It's a lot of work for sometimes an hour of singing your songs. Can I add one thing? That thing at the end of the day, when I get that great feeling, is when I am recording. You start at nine, you are done at four. I have that awesome feeling that 'I have worked today.' If you are a mother, it is a little more messy and it is not linear."

Sometimes it is obvious things like good health that provide the boost. Herring said she is grateful when she does not have a sore throat and she simply "can trust that her voice is gonna sound good."

"I am not a road warrior; it's just not in the cards for me right now. I'm not out for weeks at a time. I'm out for long weekends. Going on the road energizes me. I am energized by reading on the plane and playing that night for the crowd, and at home I can be very energized by writing. Sometimes I can totally turn off and nothing can energize me, and I guess that is just the way of temperament. But on a good day or in a good season, it all makes me feel incredibly vital."

And sometimes vitality is found in simple graces that life brings to the table. Not once in the interview did Herring, Campbell, or Holley indicate that fan adulation is what sustained them. Each is grounded in the truths found in home, honest, hard work, friends, and family.

Herring might be more "grounded" than the rest. She is a fan of gardening, as Welty was, and is the official in charge of the "worm bin" at her daughter's elementary school. "Well, I'll say that I have been inspired by Eudora Welty's gardening. I don't know what has taken hold of me, but all I can read these days are gardening books, novels, and The New Yorker. I have seedlings up in my bathroom, and I have lettuce and brussel sprouts growing, and the peas go in on Valentine's Day. You know, I want some overalls, and it does tie into the worm bin."

Campbell's hearty laugh cut in and another facet of her "character" emerged in this fascinating tale of three songwriters. "Well, this is kinda weird, but I actually feel grounded when I have a cat. I love my cat. We had a cat named Pharaoh and he lived to be 20 years [old]. We have this new little cat, and he is really fun but it's like having a two-year-old. It sounds silly, but it is a real joy to me. I come home, I unload [my guitar], I sit on the couch, and there's Ramses sitting with me."

Holley is fidgeting in her straight-backed chair. "I hope you won't all think of me being a little self-conscious for saying so, because we have been talking about women, but I do feel like my marriage grounds me."

Campbell is perplexed. "Why would I think that?"

"Well, I don't know, maybe it's because I am about to say the next thing. I am thinking about my two sons, and there have been so many instances where I enjoy my marriage, but sometimes I am kind of relieved that I am on the road and then there is a really bad gig and my husband, Chad, he grounds me."

"Showtime in four hours," someone said from the hallway.

As if in emphasis, the wind-blown rain gently pelted the windows, and the moss-covered oaks in Telfair Square became shadows in the waning light. Sound check was scheduled in a few minutes, and it was time to wind it down. It seemed no one wanted the conversation to end, but the sound guy and festival organizers were waiting.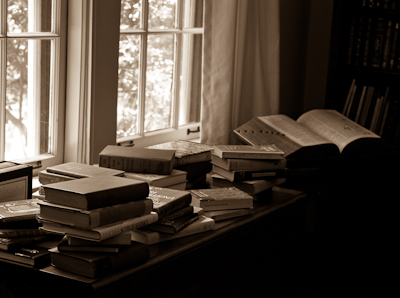 "You know, I think if Eudora were with us, she would have enjoyed talking with us," Campbell said, as guitars, water bottles and notebooks were gathered for the move to the church sanctuary . The interview was over, and the bridal room stories had offered a glimpse into friendship without pretense, collaboration without artifice, and artistry dependent upon mutual support and respect. After one last rehearsal in the church day-care room, complete with dinner served in take-out Styrofoam containers, the Savannah Book Festival audience was going to get the best these steel magnolias had to offer and something more — a celebration of performance for its own sake.
And what a performance it was, including extended applause for Herring's a cappella song called "Traveling Shoes," written with Welty's "A Worn Path" in mind and performed in soul-stirring three-part harmony. If Welty had been there, as Campbell suggested, she would have certainly joined in the standing ovation that followed. Perhaps she did — for all that is remembered joins, and lives. - Georgianne Nienaber
---
A new performance of Celebrating Eudora Welty: A Tribute in Song and Art will be held at the Ogden Museum of Southern Art, New Orleans, LA on August 13th, 2010.
You can see a slide show of Welty's photographs at The New York Times
---
Discographies of the artists:
Claire Holley (web site)
Hush (2008)
See Rock City (2006)
Live at St. Andrew's (2005)
Dandelion (2003)
Claire Holley (2001)
Sanctuary (1999)
Night Air (1997)
Caroline Herring (web site)
Golden Apples of the Sun (2009)
Silver Apples of the Moon (Ep) (2009)
Lantana (2008)
Live at St. Andrew's (2005)
Wellspring (2003)
Twilight (2001)
Kate Campbell (web site)
Save the Day (2008)
For the Living of These Days (2006)
Blues and Lamentations (2005)
The Portable Kate Campbell (2004)
Sing Me out (2004)
Twang on a Wire (2003)
Monuments (2003)
Wandering Strange (2001)
Rosaryville (1999)
Visions of Plenty (1998)
Moonpie Dreams (1997)
Songs from the Levee (1994; ri 2004)
CDs are available from cdroots.com:
Caroline Herring
Kate Campbell
Claire Holley
This article was originally intended for publication in the late, great Dirty Linen Magazine. The author and editor both wish to extend their heartfelt thanks to Paul and Sue Hartman, the former editors, for all the hard work they put into making this article come to life.
What happened to Dirty Linen?
Photos:
"Sunday Morning" and Untitled [NYC] by Eudora Welty - Mississippi Department of Archives and History
Concert, Trio and Welty House by Georgianne Nienaber
---
© 2010 RootsWorld and Georgianne Nienaber. No reproduction of any part of this page or its associated files is permitted without express written permission.