the vertical expression of a horizontal desire
Marty Lipp checks the vital signs of tango with musician Pablo Ziegler and dancer Richard Lipkin

It's music born in the isolation of urban poverty; which rose to become embraced by the upper classes as well as a good swath of the world. Hip-hop? Yes, but in Argentina in the 19th century, the rough and tumble music was tango.
Tango bubbled up from the miasma of cultures swirling around the docks of Buenos Aires, where men danced with each other, practicing dance steps that flashed like a knife fight as they drank in bars that also served as brothels.
In the early 1900s, tango became the vogue in European society and was further popularized by Rudolph Valentino in a tacked-on dance number in the "Four Horsemen of the Apocalypse." In a world decades away from the sexual revolution, tango was described slyly as "the vertical expression of a horizontal desire."
With its international prestige, tango was embraced by Argentina's upper classes, evoking a nostalgia that was in part a sanitized fiction, not unlike America's romanticized image of the Old West.
Astor Piazzolla, a Bronx-raised player of the bandoneón button accordion, shook up tango's establishment in the 1960s with his then-revolutionary concept that the music was for the ear, not the feet. His classical and jazz influenced "new tango" brought him death threats and beatings, but slowly Argentina found room in its heart for the concert-hall tango.
Today, tango is as popular as ever, sparked by the "Tango Argentina" theatrical revue in the late 1980s. Tango dances can be found virtually every night in New York City; and more and more young Argentineans are gliding amid the gray foxes in Buenos Aires ballrooms.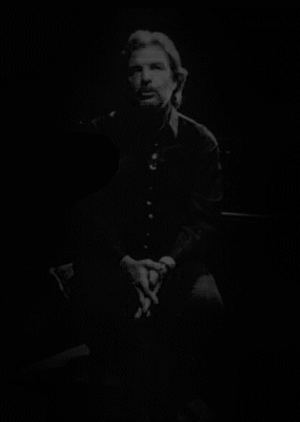 Carrying the banner for new tango is pianist Pablo Ziegler. In a recent interview, Ziegler said he was a classical and jazz instrumentalist until 1978 when he heard the call of tango from Piazzolla himself.
In a recent interview, Ziegler recalled being shocked to suddenly be on the phone with his musical idol and offered a spot in his band. Ziegler took up a new musical education, learning to play tango and the particularly difficult repertoire of Piazzolla.
Ziegler said that though Piazzolla's music was influenced by the free-form nature of jazz, there was little improvisation in it initially, though Piazzolla adopted it more in his later years. Ziegler said his own work aims to bring more jazz improvisation to tango's rhythms.
"It's our swing," Ziegler said.
Richard Lipkin grew up with his Argentinean parents in Great Neck listening to tango music, but was not much interested in dancing tango. Ten years ago, after studying other types of partner dancing, he rediscovered the music that he heard as a youth and became one of New York's hard-core tango enthusiasts.
Lipkin now maintains the www.NewYorkTango website, which lists all the events that this sub-culture attends religiously. Lipkin said people come to tango for a variety of reasons: the music's sound, which is so full of sentiment and feeling; the roller coaster-like sensation of moving while in a close embrace with another person as the music whirls.
"It's a very sensuous experience to be bathed in the music and to hold on to another human," Lipkin said.
Although tango dance is difficult to master and the music is highly dramatic, Lipkin said that the community in New York is quite open and friendly, particularly to newcomers. Many devotees, he said, are "like little chambers of commerce" and veterans often volunteer to help newcomers at the city's large annual free events at the South Street Seaport and Central Park.
Like hip-hop, tango has succeeded because it provides expression for strong sentiments that often go unexpressed. Just as it allowed its roughneck originators a way to express their prowess and sadness, it has allowed successive generations to step out of their quotidian lives into a scenario of powerful men and women limning the push and pull of romantic love. - Marty Lipp