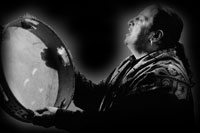 If you're looking for a taste of Italy at its most primal and red-blooded, any armchair traveler will tell you to forgo Tuscany's measured quatrocentto charms and Rome's cosmopolitan cool for the pulsing heartbeat of Naples. Maybe it's living in the smoking shadow of Mt. Vesuvius or maybe it's a Dionysian hangover from the city's ancient Greek founders, but there's an intensity and vibrancy to Naples that's like nowhere else in Italy. Now the city that's given us everything from pizza to Tony Soprano gives us Spaccanapoli, one of the most exciting bands to arrive on the European neo-traditional scene in a long time.

Composed of Monica Pinto (lead vocals) Marcello Colasurdo, Antonio Fraioli (violin, piano, percussion), Oscar Montalbano (acoustic guitar, bass) and Emilio DeMatteo (acoustic and electric guitars) the group mines traditional Neopolitan forms, including the region's famous tarantella and tammorra, and uses an assortment of traditional and not-so-traditional instruments to kick up a mighty musical ruckus. This lineup of percussive guitars, throbbing electric bass, strident violins, spare piano, and an arsenal of pounding drums is augmented by swirling pipes, martial woodwinds, and atmospheric accordions. This hard-driving sound is leavened by the Pinto's vocal sweetness and some lovely moments of stillness and quiet.

Spaccanapoli is an outgrowth of Gruppo Operaio E 'Zezi, an ensemble that sprung from classical, folk and political roots. Antonio Fraioli explained, "E 'Zezi is a group that was grown around the automobile factories in the suburbs of Naples. Since 1974, they've been singing protest songs, composed in the idiom of traditional music, and provided the channel of expression for more than 100 singers and musicians over the years."

The name was derived from "The song of Zeza," part of a traditional folk theatre performed in the small village of Campania during the Carnivale. Giovanni Vacca says that "under a simple story it hides a lot of symbols and meanings connected to peasant rituals that provide a different idea of theatre and of singing. Zeza is a mask that reminds us the presence of the 'Great Mother' in the ancient Mediterranean culture." But some of the group's members wanted more. "In the previous 3 years some deep contradictions sprang up," Fraioli continues. "We had a different point of view about the artistic project, so we couldn't work together in harmony anymore."

A City Divided, A Band United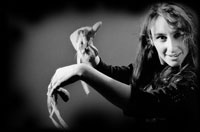 Spaccanopoli takes its name from an old market street that quite literally splits the old quarter of the city in two (Spaccanapoli means "split Naples" in dialect) and the band's sound is as gritty, flamboyant, and lyrical as any of the street life on that ancient thoroughfare. Spaccanapoli introduces tough-minded socialist themes into its throbbing street rhythms. The result is both incandescent and incendiary.
"Napoli is a unique city," says Fraioli. "It has a deep cultural identity and can assimilate different cultural influences and re-cast them to fit it's own traditions. Naples and its surroundings have an astonishing patrimony of folk culture, and music and dance are an essential part of it.
"In this city modernity, ancient tradition, and cults can live together in a unique cultural mixture, and it is possible to observe the expressiveness of this city on many different levels, from the really ethnic and ancient to the more modern and consumeristic. Twenty years ago this tradition was still alive, but in the last twenty years many things were lost."
The band is dedicated to both the new and old music, citing folk influences from all over southern Italy and around the world, from Arabic folk music to Western pop; Miles Davis, Sting and Ewan MacColl.
Neopolitan Routes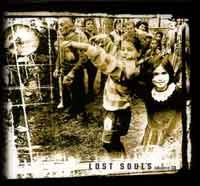 Spaccanapoli seeks to make a uniquly modern connectiuon with the traditions of Neapolitan music. Fraioli says, "We work with the traditional music, and our music is a link to the tradition. We use traditional instruments as the tammorra (it is like a big tambourine) and some of our music and lyrics are written in the traditional way. We try to develop a music that has roots in the ancient past but can also represent something of today's reality."

There are a lot of supernatural and folk themes on their new CD Aneme Perze, all part of the bands effort to make the ancient and modern merge and converse. 'Aneme perze' means 'Lost Souls'. "It refers to a particular cult of the dead of the Neapolitan lower classes," says Vacca. By taking care of abandoned skulls [the participants] think the souls of those dead will protect them, since [the souls] feel forsaken as well. The ancient cult of the dead allows these people to integrate the idea of death in their lives and to be able to face it when it comes. On the contrary, bourgeois society removes death from life and hides it. So, when it happens, it happens in a distressing and unbearable way."

"When people begin to realize that not all that glitters is gold in modern life," he continues, "they begin to wonder whether there are some values in traditional cultures that progress tends to get rid of. So we began a long trip in our folklore listening to old street singers, joining in traditional festivals, studying ancient myths; we discovered that, together with all the limits and the negative aspects that any traditional society may have, Neapolitan folk culture has some liberating sides as well for those who belong to it: through the ritual and the symbols it allows people to manifest the irrational side of themselves and to get in touch with their subconscious."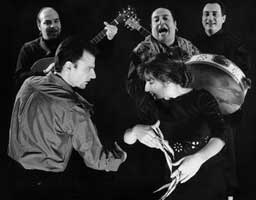 Spaccanapoli make what might be called socialist-themed neo-traditional music, something that may not play well to the Italian marketplace, but politics has an essential role in the band. "Our music is linked to traditional culture and to its relationship with modern times," says Vacca, "so it cannot do without politics, [but] we choose to convey political contents in a thoughtful way, letting the listeners meditate over the songs more than excite them with slogans."
"Art should always express the struggle against any kind of oppression and hypocrisy. It should always make people think about the world in a different way."
Now that Spaccanapoli is in a position to reach a global audience, they are faced with the daunting task of communicating, across language and distance, the ideas that are at the heart of their music and their beliefs. Fraioli sums up his hopes for this music. "Every human being is important. Everyone deserves respect. All of us have their own roots with their differences. If we appreciate these differences and if don't neglect our dreams, maybe we could create a more human world."
Tom Pryor is a freelance music and travel writer, the Senior Music Editor at CDNOW, and the former host of "Rhythms Galore," a world music radio program on New Jersey's WFMU.
Audio: "Miezzo A Festa"
Lyrics by Giovanni Vacca, Music by Antonio Fraioli
Published by Polyxena Edizioni Musicali
(p) 2000 Real World Records Ltd.
Used with the permission of Real World Records and Narada Productions, Inc.
Photos by Oreste Lanzetta, courtesy Real World/Narada