Sad, funny, poignant, quirky. The new album from Suzzy Roche and her daughter, Lucy Wainwright Roche, is indelibly colored by the surreal, frightening first weeks of the pandemic, which stopped New York City in its tracks, though this duo found a way to wriggle through and create a comforting and discomforting elegy for our times.
"We started to record in Nashville, just for one week," Roche recalled in a recent interview. "And we were driving back to New York, listening on the news about how everything was shutting down….So it became clear that we weren't going to be able to go back to Nashville."
Opting for full isolation, the mother and daughter, who live in Manhattan and Brooklyn, respectively, set up impromptu recording studios in their apartments and began trading files electronically.
"The whole feeling of the record really took on the feeling of the shutdown," Roche said. "It was just a very kind of a scary, bleak, sad time….We wanted to make something beautiful, to put into the world, and I think that was really the inspiration. It was nice to have something to work on."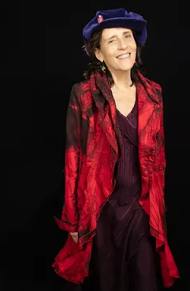 She said she also found it difficult to push through the process. "It was hard to just do it all digitally," she said, "Back and forth and doing things on the computer and I had to learn how to engineer, compose vocals and put them together and stuff like that. And it was a dispiriting time here. It just seemed kind of pointless, like, what are we doing this for? Because the world was falling apart. So it was a real act of faith, I think, to complete it."
Despite the influence of the pandemic, the seeds of the record were planted in 2017, Roche said, when her sister Maggie died after struggling with breast cancer, and then, four months later, her mother also passed away. Maggie's presence is evident throughout the wistful album; an unrecorded song of hers, "Jane," is included.
"She was a private person," Roche wrote on their Facebook page the day Maggie died, "too sensitive and shy for this world, but brimming with life, love, and talent. … We spent the last month and a half helping each other through her final journey, now I have to let her go. I'm heartbroken. I adored her….It'll be hard for me to carry on without her."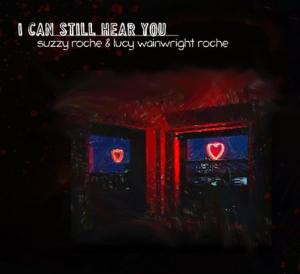 In the title song, "I can still hear you," the lyrics look through the present to the past.
"From all of the people/below and above/to all the things we need to be careful of," the narrators sing in close, sweet harmony to steadfast guitars and quiet but determined instrumental accompaniment. "Between a few wild rides/Surrounded on all sides/I can still hear you."
Roche said Maggie's song "Jane" was a long-time favorite of Wainwright's and so they decided to include it. "It's a love song to a woman," she said, "a lot of the songs [on the album] are love songs to women, which they could use in this last four years….I've been horrified, watching my entire lifetime of women's rights and feminism and stuff like that, be completely threatened so intensely.
"I do feel like the material on the record was inspired a lot by the 'me too' movement," she continued. "I wanted to make a record, both of us did, that had a strong female voice without any apology for that."
While most of the songs on the album are originals, there are several covers, including "It's Not Easy Being Green," first written for and performed by that so-versatile-he's-amphibious singer Kermit the Frog. While at first glance it might seem an odd choice, the narrator's finding of the extraordinary in the ordinary make it a fitting coda to an album sent out as a message of hope:
"When green is all there is to be/It could make you wonder why/But, why wonder? (why wonder?)/I'm green  and it'll do fine/It's beautiful. And I think it's what I want to be."
"I feel like it's just the most brilliant song because it is childlike, but it's also very deep," Roche observed. "I like things that have a childlike quality, I think they can open people's hearts."
They also cover the old Irish folk song "Factory Girl," which was covered by The Roches in the 1980s. The mother-daughter version has a more ethereal feel, and evokes a long-ago gentility of lads and lassies courting that feels like it even pre-dates the Industrial Revolution.
Singing in harmony has always been a family matter for Roche, who joined sisters Maggie and Terre for 1979's The Roches to critical acclaim and national renown for their clever songwriting and by turns beautiful and playful three-part close harmonies.
"I feel very connected to the people who listen to our music, because we do stay in touch with them on social media, and also by doing gigs," she said. "So I get to meet people now who have listened all these years. And it's such a deep relationship….It's not really a social relationship, but it's just meaningful…I know, for myself, when I have a record that I really, like, it's just, it lived with me through this time or that time and it means a lot. So it's a really beautiful thing to share with people. I very much care about the people who listen, and I just feel so grateful to them."
In parallel with her musical career, Roche also has acted (playing the wise-cracking friend of Amy Irving in the 1988 rom-com "Crossing Delancey") and written several books, including the recently released "The Town Crazy."
"I like to go back and forth, in and out of worlds, different worlds," she said. "To me, they all kind of informed each other."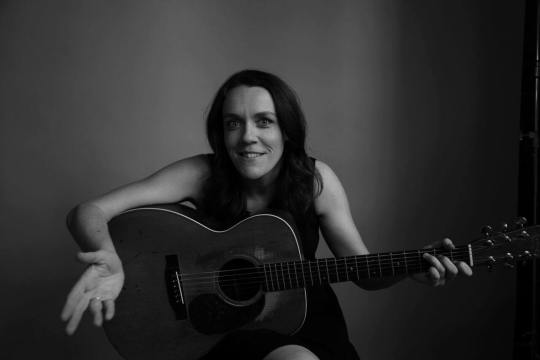 Now Roche has a musical partnership with her daughter, Wainwright, whose father is the singer-songwriter Loudon Wainwright III and whose half-siblings include singers Rufus Wainwright and Martha Wainwright.
"She really didn't want to go into music," Roche said of Wainwright. "She was going to be a teacher. …I think it was kind of nice for her just think about doing something else. And of course, I was delighted with the idea that she might actually have a job. But she did teach for a little while: she taught second grade. But then the day she got her master's degree, her brother Rufus asked her to go on the road with him. And so that was the end of it."
Roche said their first record together, released in 2013, Fairytale and Myth, was made to raise money for a solo album by Wainwright. "It really sounded very nice, and we started to do a couple of gigs here and there," Roche said. "And then it just sort of grew out of out of that." They released their second album together, Mud & Apples, in 2016, and Wainwright released Songs in the Dark as The Wainwright Sisters with half-sister Martha in 2015.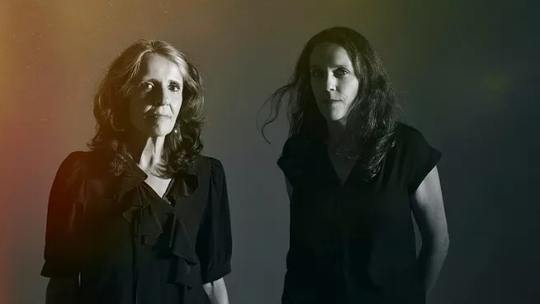 "I never really had an interest in being solo," Roche said. "I did make a couple of solo records, but I wasn't really interested in going around and singing by myself. I really liked to sing in harmony. And I also like the idea of being in the family….What I really liked to do was figure out parts with somebody else - and it takes the focus off of me."
"It's funny," Roche said. "I think most people can't even imagine doing something like that with their mother or their child, but we, we work well together. I mean, I think we kind of grew up together. I was pretty young when I had her and we just are very compatible. We kind of love traveling together. It's easy, it's not a lot of pressure. And we have a lot of fun. It's really kind of lovely."
Duo photos: Shervin Lainez
Other photos courtesy of the artists.