An outsider, moving in.
Peggy Latkovich talks with the London born, Welsh-inhabiting Julie Murphy
| | |
| --- | --- |
| Try to pin a label on Julie Murphy and you will find it a daunting challenge. The lead singer of the acclaimed Welsh band Fernhill defies more categories than most singers can name. While she calls herself "an Essex soul girl" who grew up listening to Aretha Franklin, her voice slides comfortably between folk, jazz, pop, and any number of other genres, some yet to be categorized. | |
Born in London, Murphy met her husband Ceri Rhys Matthews ("an ex punk who's still got the punk attitude") in art school. The two relocated to Matthews' native Wales. It was there that Murphy fell in love with Welsh culture and music. "We moved to Welsh-speaking west Wales ten years ago and it was at that point I began to speak the language and the point at which Welsh songs started to make sense to me," she says, "I was living in the landscape and among the people that had created them. Like all great folk songs they communicate universal human emotions in a way that is particular to the place they're from."
Being steeped in the Welsh language for the past ten years has had an impact not only her art but also her life. Picking up the language and culture has been an organic process for her. "I find the idea of a 'difficult' language quite strange," she says, "It's not languages that are difficult, it's just situations. If you are surrounded by a living language and you are open to it you can learn. I made a conscious decision to speak only Welsh with my new friends and neighbors right from the start because once you've established a relationship with someone in one language it's very hard to change to another."

In 1994, she joined with ex-Blowzabella member Nigel Eaton to form the hurdy-gurdy/vocal duo Whirling Pope Joan. The two released a critically acclaimed album, Spin. In 1996, she and Matthews formed Fernhill, a genre-blending acoustic band with Welsh, English, and Breton roots. The band has released four consistently high-quality recordings, and has been expanding its fan base exponentially. The sound is a moody, sophisticated mix characterized by Murphy's reedy, vibrato-laden voice, Matthews' driving guitar and, of late, Tomos Williams' jazzy trumpet. Murphy has released two fine solo albums as well, Black Mountains Revisited (1999) and Lilac Tree (2002). Members of Fernhill play on the latter.
Asked about the difference in approach between the group efforts and her solo work, she says, "On Lilac Tree I was the boss. With Fernhill, Ceri's the boss. Someone has to drive the car, basically, and provide the framework. Once that structure is in place, the musicians are free to create their own lines and parts. With both albums most of that creation happened spontaneously during recording over only a few days. The effect is live and fresh, the opposite to most modern studio albums. So the process is similar – it's just that one initial vision came from me and the other from Ceri."
Murphy's solo albums differ from her work with Fernhill in that the songs are largely written by her and are sung in English. "I don't write songs in Welsh. I may do one day, but it hasn't happened yet. The Fernhill songs are collages of traditional folk poetry in Welsh, sometimes with English or Breton juxtaposed. The music is mainly newly composed or a development of traditional melody." On the Fernhill albums, she says, "We work a lot with the triban meter which is popular in south and west Wales. It's the dance song tradition and singing rhythmic dance songs brings out a different quality in the voice."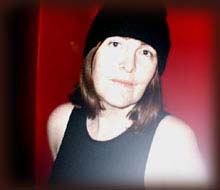 Though the vocal quality may differ, there's a universality in all that she sings that is constant: "Whatever I'm singing, whether it's my own or someone else's, I have to be 'in' that song in the moment of singing it. I can be in the head of a person who lived a hundred years before me through singing a folk song, which is very cool indeed. When I was learning history at school it was always the social and human side that I was drawn to, not the dates and numbers. The last track on Hynt, for example, included a recording of Ceri's grandfather talking about where he had worked. This is woven between sung traditional verses describing having to leave the west Wales countryside to go and find work in the mines. For Ceri, who put the piece together, it's a song about finality and culture and language and is extremely personal to him."
Though her own music has a more contemporary bent to it lyrically, she sees thematic similarities to the songs on the Fernhill CDs. "They're all relationship songs," she says, "It's just that on Lilac Tree they are all personal relationships and memory while Hynt deals with social relationships in a cultural context through shared memory and experience. I think both albums are simultaneously universal in communication."
Communication is the lynchpin of Murphy's work, and she admires musicians who have the ability to touch the listener in a more than superficial way. The singers that she points to as her influences are, above all, great communicators. "I was about eight years old when I heard 'Say a Little Prayer for Me' by Aretha Franklin for the first time. Hearing that made me want to sing. She has one of the most ecstatic and expressive voices in the world. It's a cliché, but it's a soul thing. I hear that soul thing in great folk singers from Lisbon to Appalachia to Gaza and I hear it in Howlin' Wolf and Tom Waits and Patti Smith and Bjork and Billie Holiday and Sandy Denny and on and on . . . ," she says, "It's not about musical genre - it's about expression. Nor is it about 'beautiful voices' - it's about communication. I liked a lot of punk music because it was ugly and exciting. Johnny Rotten and Polly Styrene were great singers. In fact, one thing I can't forgive is MOR. That folk MOR thing is particularly distressing. I like my music raw and edgy with vulnerability and space. I'm definitely on the side of the artist and communicator rather than the entertainer."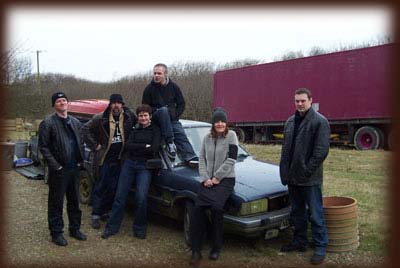 Murphy and Fernhill have explored the edges a little more on each new release, adding post-modern touches such as voice sampling and sound collage. Rapper Nobsta Nutts guests on Hynt, contributing a sandpaper coarseness to the mix. The arrangements are more sophisticated than on 2000's Whilia and make more use of Tomos Williams' Miles Davis-inspired muted trumpet. On Lilac Tree, she eschews the traditional ballads of Black Mountain Revisited for songs such as "Leave Him," in which one friend counsels another to get out of a destructive relationship and "Train," an elegy for victims of greed and power.
Murphy has described herself in the past as "an outsider who has become an insider." By way of explanation, she says, "I'm an outsider in the sense that I was born and brought up in another country and culture which is a huge part of me. In that sense I will always be an Englishwoman. But I'm an English woman who has experienced and absorbed another cultural outlook and way of looking at the world. This is also part of me – learning the language has been a big part of becoming an insider. It has made me feel part of the place and it has informed my art. In fact, a young Welsh poet recently told me that he thought that my English language songs were influenced by the fact that I speak Welsh and live in a Welsh landscape. I think there's some truth to that, but I'm not sure exactly where the boundaries are. Anyway, having learnt this language I can also see how hard it is for Welsh people who have been separated from their language. Language should never be used as a cultural apartheid. The media in Wales has separated the two languages and audiences out completely, which is very dangerous. All art should be non-exclusive and universal, and I believe in music as a unifying force, especially in these dangerous times." - Peggy Latkovich
Julie Murphy's web site: www.juliemurphymusic.com
Fernhill web site: www.fernhill.info
CDs by Julie Murphy and Fernhill are available from cdRoots