Flaco Jimenez
talks with Aaron Howard
about fame and music on the Texas border.

Flaco Jimenez is 61 years old, but he bubbles and percolates like a teenager when he talks about jamming with some of the most famous musicians in the world, like The Rolling Stones, Bob Dylan, Linda Ronstadt, Ry Cooder and Dwight Yoakam; not bad company for an accordion player from San Antonio.
Jimenez is the heavyweight champion of conjunto, a music created and nourished in Texas. What honky tonk music was for working class whites and zydeco was for working class blacks, conjunto was for the working class Tex-Mex culture. In the world of conjunto, Jimenez is the son of the son of an accordion player. His grandfather, Patricio Jimenez, played a prototype conjunto music known as "norteño." It was music anchored by the diatonic, button accordion and a twelve-string Mexican guitar known as a bajo sexto. There was little difference between conjunto and norteño just as there was little difference between a Mexican living in, say, San Antonio, Texas, and another living in General Terán, Nuevo León. Conjunto and norteño adhered to the same musical repertoire, mainly and huapango rhythms and polkas and waltzes introduced by German immigrants into northeastern Mexico sometime after the middle of the nineteenth century.

"My grandfather died before I was born," says Jimenez. "It would have been a thrill for me to know him and hear the way he played. My dad told me a lot of stories about the European polkas that my grandpa played. By watching my father play, I saw how my grandfather played."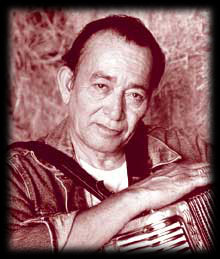 Flaco's father, Santiago Jimenez Sr., released his first record, "Dices Pescao" / "Dispensa el Arrempujon," on Decca in 1936. A number of his polkas became well-known regional hits. Jimenez Senior was known for his use of the two-row button accordion even after new developments were made in accordion technology. His continued use of this increasingly old-fashioned instrument contributed to the traditionalist sound of his music in his later years.
"My father and Narcisco Martinez changed conjunto music," says Jimenez. "Narcisco was flashier than my papa. But my papa had a heart bigger than that flashy thing. They were buddies. It was a brotherhood of styles.
"Narcisco tried to be more progressive, which he did real well. He had the know-how to take a simple instrument and make it sound complex. My father said that himself. I consider my dad a simple player, like a Hank Williams."
That's one of the highest compliments Flaco can pay his dad. He considers Hank Williams one of the greatest. And anyhow, isn't conjunto similar to honky tonk? Both styles of music spoke to the young and the working class. Growing up in Texas, Jimenez was surrounded by country music, blues, polka music, the entire pot of musical cultures still heard in Texas.
Jimenez first learned how to play the bajo sexto and began performing with his dad at the age of seven. But watched his dad and was drawn to the accordion.
"Years back, they considered the accordion like a party joke or even something that grandpa played," recalls Jimenez. "The way I learned to play the accordion was on the wild and happy side, much like Cajun and zydeco music. One of my early idols was Clifton Chenier. The way he played, it was like the accordion was yelling at you: hey, take this. I like to make my accordion yell and scream and make it happy."
In 1955, at the age of 16, Flaco Jimenez had formed his own band, Los Caporales. The band soon became San Antonio's favorite Tex-Mex group and had a regular gig on Thursday nights on Channel 41, KCOR-TV. At the same time, another teenager, Elvis Presley, was achieving a much larger national success in the new musical genre of rock and roll.
"Elvis was another one of my idols," says Jimenez. "For years I dreamed of recording with him. But the closest I got was recording with The Jordanaires, his back-up vocal group. It was during a Nashville session with Jimmy Stewart, the polka guy. The Jordanaires sang backup on Jimmy's project. Stewart really rocks the polka, He's another Narcisco, a musician who has created an up to date, funky polka."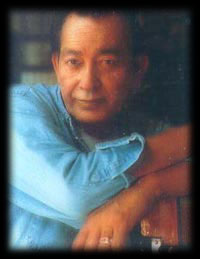 Jimenez was involved in conjunto music in San Antonio and south Texas for two decades. Jimenez and Paulino Bernal were considered the best. Bernal was responsible for a number of innovations during the 1960s including three-part vocals and the addition of the larger, chromatic accordion. In contrast, Jimenez's greatest contribution lay in his ability to take the traditional elements of the conjunto and raise them to a level of technical proficiency unmatched to this day.
But something was missing.
" I was playing the same way I played for years," says Jimenez. " I knew there was something out there I didn't know."
Fellow Texan Doug Sahm was the first to open Flaco's eyes. In 1973, Sahm recruited Jimenez to play alongside Bob Dylan and Dr. John on his "Doug Sahm and Band" album.
"Doug told me: you're not supposed to play just that simple, traditional conjunto music. There are so many players who stayed in the same crater like my papa did. Doug showed me there were other worlds out there," says Jimenez.
Shortly afterwards, he met Ry Cooder, a musician who has spent his career uncovering and reinterpreting "lost" musical cultures. For Cooder, finding Flaco Jimenez was like finding Ali Farka Toure or Ibrahim Ferrer: it was the discovery of an artist with a completely mature vocabulary, grammar and syntax, a great artist unknown outside a small, local audience.
Cooder changed Jimenez's understanding of the world.
"I think Ry Cooder is a universal music genius," says Jimenez. "How can I explain the guy? He creates so many things. He modifies.
"He feels and plays any kind of music. He checked out conjunto and found out my history. He tracked me down. I never heard of him but then he opened my eyes.
"You must remember that when my papa played, there weren't record companies out there willing to expose conjunto music. They considered it low class, cantina music, Mexican hillbilly music.
"The conjunto record companies were all local, independent operations. San Antonio may have been the base of conjunto music but the major labels weren't interested in this scroungy music. It was just among Mexicanos.
"I would consider myself one of the first ones who started sharing cultures."
At first, Jimenez started playing some jazzy riffs with a rock and roll feel. Then he began singing in both English and Spanish. His new mission was to share his culture, to share his music beyond the tiny, circumscribed Tejano world.
"Let's make a big fiesta. Let's make jamming things between our cultures. I had that feeling that one of these days I would jam with heavy weights and my dreams came true," says Jimenez.
Beginning in the mid 70s, Jimenez jammed with the heaviest musicians of every kind and style of music. The heaviest ones were the Rolling Stones. Jimenez ended up recording one cut on "Voodoo Lounge" called "Sweethearts Together."
"Sometimes you don't expect what's going to happen," says Jimenez. "I was on tour in San Francisco with my own band. I had a day off and producer Don Was tracked me down. I received a message and it said: this is my number. I'm Don Was. Are you interested in your day off to record with the Rolling Stones?
"I thought somebody was joking with me. In the morning, I called that number and it was Don Was. The Rolling Stones were recording in Hollywood. They picked me up and I didn't know what the hell I was going to record.
"When I got to the studio, Keith and Mick were there. It was straight to the recording booth. Mick said: check out the song and we'll give you a few passes.
"I heard the song. It was simple. It wasn't that hard rock thing these crazy guys do. After one pass, I told Jagger to play it again so I could get the feeling of the song. He told me to simply play along. I tried to blend what the song was about. Then I got secure as to what I was going to do. I told Mick I was set to go. He says: why? It had been a dry run for me but that sneaky guy had punched me in and the track was already recorded. I said to myself: thank God its over. There were no takes at all.
"When I got home, I had a delayed reaction. I closed the door to my home studio and started screaming: The Rolling Stones! I did it"!
According to Jimenez, being in the studio with guys like the Rolling Stones, one doesn't feel any pressure. It was the same thing when he recently recorded with Buck Owens and Dwight Yoakam. The year 2000 album, Sleepytown, (Back Porch/Virgin Records) is part Tex-Mex, part country. Buck Owens and Jimenez sang a duet on the Beatles song "Love Me Do." There's a rock country song that Buck and Dwight recorded, "All Right, All Right." The album also features a cumbia and a romantic bolero. But it's largely up-tempo, rocking country.
Flaco Jimenez continues to win recognition as a world-class musician. He has won five Grammy awards including one for his roots conjunto album on Arista Records. He notes that the music is progressing instead of staying in the Old World. The young Tejano audience is now largely listening to progressive conjunto on the radio.
"Now they add synthesizers and horns and call it Tejano music," says Jimenez. "They are not going for the roots music. But the accordion is still there. If there's no accordion in the band, then there's no feel to it. It's like a country band without a fiddle or a steel guitar. Can you imagine that"?
Audio: A Little Drink, A Little Dance"

Composed Ron Morales

Published by

Boom-Tat Music

(ASCAP), used by express permission

From the

Back Porch

album Sleepytown

(p) & ©2000

Narada Productions

, Inc.

Photos: ©2000 C. Borgman, courtesy of Back Porch Records

Some of our favorite Flaco Jimenez CDs available at cdroots.com: