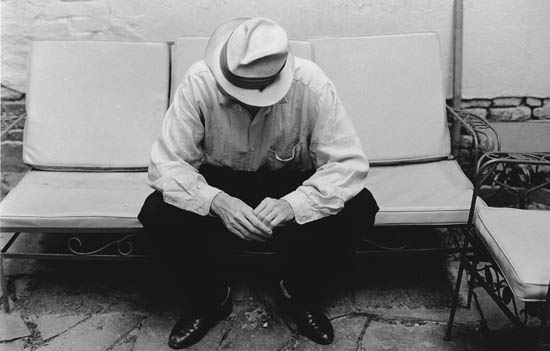 Photo: Patti Perret
| | |
| --- | --- |
| | "Prelude / Liberty City Part 1 / Black River Falls" |
Love. Loss. Hope for a better tomorrow. These are the simple but profound refrains that have always coursed through people's lives and were tapped by folk musicians, who handed down these seminal stories that can still stop us in our tracks.
"When you read this stuff that comes from the well of human experience, and you plug into that," said Dick Connette while talking about his music and latest album. "It's not about any one person. It's about people talking to each other and building from there."
In his idiosyncratic origin story, Dick Connette went to Harvard in the 1969 to study mathematics and, despite a lack of training, switched to studying music there instead. After graduation under the pseudonym A. Leroy, he ran a recording studio and collaborated as a musician and composer with a variety of artists. He pursued a career of composing modern classical music, going at it with a mathematician's cerebral precision, even plotting out compositions on graph paper.
Then, to paraphrase Bob Dylan, something hit him from below. In Connette's case, it was Howlin' Wolf's "Do the Do."
Connette recalled walking down the street, listening to the song on headphones and asking himself: "How can it be that I love this…and I'm supposed to be a musician and nothing I do has got anything to do with this music I love."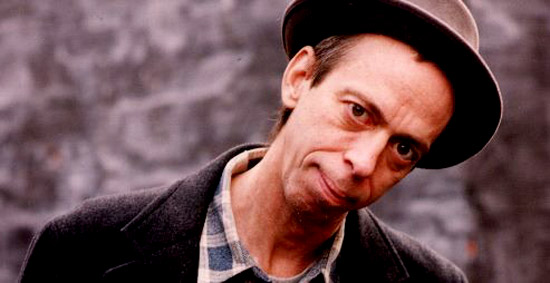 Photo: Patti Perret
He began to deepen his knowledge of America's regional music traditions – Cajun, blues, gospel, bluegrass – with the goal of creating songs that joined that tradition.
"There's a kind of recognition that you are being a part of something that's much much larger than you are that you share with the audience. As opposed to you're coming down from an imperium and handing them your latest incredible creation."
"When [Howlin' Wolf] sings, 'You ain't seen nothing until you see her do the do,' you believe it," he said. "The great stories are remembered. They are time tested.…that kind of simplicity is powerful."
"I want to work in this world," he recalled thinking. "But I don't want to do it like a revivalist. I'm not a back porch guy. I went to college, I went to private school….So that was the idea: I'm not going to pretend I'm something I'm not….I'm not going to pretend to be some kind of farmer or coal miner. I'm going to be very clear that this is a step removed."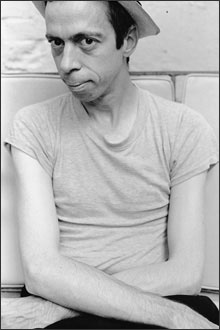 Photo: Patti Perret
His appreciation of folk differed from that of purists who sought to preserve and replicate traditional music, and he did get some pushback.
"From the very start," he said, "they had no ears for what I was doing….I was stupid enough to think they will be into it because we are into the same thing, but they saw what I was doing as just wrong-headed.
"I bump up against it," he continued. "People who think authenticity exists in replicating something that already exists.
"These [iconic traditional musicians] didn't become who they were by trying to sound like somebody else. It was all about hearing something they loved and trying to make it their own. I think that's the folk process."
Another difference in Connette's music was that he constructed songs not for jamming or improvisation, but like classical pieces that were played as written by the composer. If anything, they are like an intricate puzzle with different elements somehow clicking together to make something altogether new.
Explaining his recording process, Connette said, "I make a demo track. Musicians will come and play on top of that and play…I don't like working that way…. ideally you would develop the material together and get used to playing it until you were just breathing it and then go in a room and punch 'record.' The mechanics of the way I work don't allow for that."
"I have this idea," he said of the genesis of his songs. "I know it's going work. I just don't know how. The very fact that I can think of it makes me think ok maybe it exists. So I keep hammering at it until it works."
"It's either a strength or a weakness of mine – there is nothing I have recorded that I say: "Gee, I wish I'd done that [instead]."….I get to a point where I'm 'ok that's finished'….But you're fooling yourself when you think something is finished. It's only finished because you can't imagine how to make it better."
As he stepped into the genre, he realized he had to write lyrics, which he had never done before.
"I told myself I can write music, I'll tell myself I can write words. Let someone else tell me I can't," he said. "I'd be in trouble if the basics of folk music were Wallace Stevens. Or T.S. Elliot. That's heavy lifting.
"Woody Guthrie's songwriting in its way was brilliant," Connette continued. "But it was accessible, so I thought 'I can play with that'...and sort of understand that."
He said that, "in a simple kind of language there can be real power if it is set up in a certain way. It's folk music, it's people talking to each other."
To illustrate, Connette recalled a documentary about Louisiana's Angola prison. He recounted a part about a parole hearing where the family of the victim spoke up. "It was like Shakespeare in that they felt it so strongly that the words just come out. It was the clarity enforced by deep feeling and passion…There was nothing blocking…You're not trying to be clever. You know exactly what you want to say. It was poetry because it was felt so strongly."
Then, of course, Connette needed a voice to express these simple evocative words.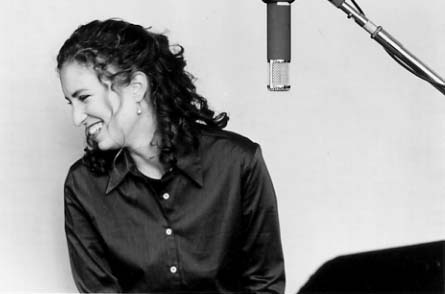 Photo: Patti Perret
As he searched for a singer, he spoke with John Cohen of the New Lost City Ramblers, who suggested his daughter Sonya. Connette assumed that was the biased choice of a loving dad, but he eventually gave the younger Cohen a listen and immediately realized that she was it.
Sonya Cohen, a niece to Pete Seeger, became an integral part of the music and how Last Forever was shaped. "I was very fortunate to find her," he said. "We shared a lot about the way we wanted to approach things…She would learn and then would make little adjustments - little ornaments, little slides, maybe little rhythmic adjustments - but it was always great."
Although Connette scrupulously writes out each part of a song, he said, "What singers do is so personal that I have to give in….It's different than writing a clarinet part. [The song] doesn't exist without them. You don't have any juice, any blood or guts….For most people [Sonya] was Last Forever.…She was telling the news as if it were from her home."
Last Forever exemplifies Connette's singular approach . While the album's sepia-toned sound evoked music from a slower, simpler time, it was not kitschy or retro. The album improbably felt a bit modern in its instrumentation, touches of sly humor and deliberate compositional structure. Like a Coen brothers' movie, it projected a self-conscious air of carefully curated re-creation or augmented reality. This was not a past to luxuriate in, but to launch from.
He reimagined the old evocative ballad "In The Pines" with a string section, but also found room for "Nursery Rhyme," that deftly connects the playful humor of a children's song to the famous Bo Diddley beat, but played by fiddles not an electric guitar.
"In The Pines" (excerpt)


"Nursery Rhyme" (excerpt)
As Connette finished up what would become the first Last Forever album, he sent a demo to Robert Hurwitz, then-president of Nonesuch Records. Over a weekend of listening, Hurwitz declared he loved the album and would release it, regardless of whether or not it was easily marketable.
The result is the eponymous first album, which initially sounds like sweetly played acoustic traditional music from the 1920s or 1930s, but then subtly asserts its distinctiveness, whether it is the unusual instrumentation or lyrics.
The album, released in 1997, by Nonesuch, which was then still generally thought of as a classical label, became something of a cult and critical favorite – ending up on The New York Times best of the year list - despite its not having an easy market to sell into.
Working slowly, there were two more Last Forever albums over several years, but few live performances, in part because each of his songs had such different instrumentation. Then, in 2015, Sonya Cohen passed away at 50 as a result of cancer.
Connette retired the name "Last Forever," but eventually gathered new songs under the name Too Sad for the Public. That project's album Volume 1: Oysters, Ice Cream, Lemonade was released this year on Connette's own label and has a wider palette of sounds, has more pronounced touches of Connette's sly, self-deprecating humor and uses several different singers: Ana Egge, Gabriel Kahane, Suzzy Roche and Rachelle Garniez.
Dick, Ana Egge, Gabriel Kahane - Photo: Lydia Panas
"I discovered what I lost in Sonya, what I took for granted," he said of the making of the new album. "Each singer was very different…they are powerful people and don't usually do covers but they are friends and it was a different approach with each one."
Speaking amid the warren of offices and studio space in downtown Manhattan he uses to record his music and that of others, he said, "I was a little anxious [that Last Forever] fans would think I went off the rails and into the river…but that hasn't happened."
The new album continued Connette's method of constructing each song like an intricate puzzle, often adding parts that reflect the pages of notes he keeps.
"You can get onto a treadmill of habit," he said, adding that he plays and listens daily to keep his skills and his curiosity keen. He is constantly listening to a variety of music as he is simultaneously thinking of compositions so that "unlikely combinations occur and then you have something new, which is what I'm after.
Examples abound on his latest album. "Young Loves to Love," takes the words to Van Morrison's "Brown Eyed Girl," but sets them against transformed instrumental passages from Van Morrison's Astral Weeks album. "Old Alabama" is based on the story from an old ballad "Willie Moore," but adds a line that Connette loved from an entirely different tune from North Carolina fiddler Tommy Jarrell: "You can stomp down the flowers all around my grave, but they'll rise and bloom again."
| | |
| --- | --- |
| | "Old Alabama" (excerpt) |
His version of Carole King's old "He's a Bad Boy" is introduced by a bass line from Lloyd Price's version of the song about the legendary bad boy Stagger Lee, while his 12-minute tribute to the "Godfather of go-go music" Chuck Brown is built around a John Bonham drum pattern on Led Zeppelin's "Fool in the Rain" and Bonham himself counting in the 12-minute funk work-out.
| | |
| --- | --- |
| | |
Connette's quirky sense of humor is matched well by singer Suzzy Roche on the easy-going shuffle of "All Along": "There are days when you don't even sneeze and still receive a blessing/It's not Christmas or Thanksgiving; it's not March the thirty-second." Or there's his self-deprecating side on "Kind of Dumb" in which singer Rachelle Garniez laments: "I'm too dumb too live….When it comes to dumb, I outdo Heinz, I have more than 57 kinds."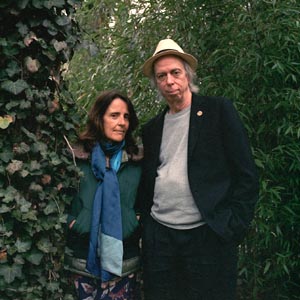 Suzzy Roche - Photo: Lydia Panas
Toward the end of our interview, Connette discusses how popular music has periodic returns to simpler forms such as early rock 'n' roll, punk and rap.
"When I hear young singer-songwriters who are 20 or 22 years old, I realize they aren't that many years from being 15 or 16. They're still dwelling in that fantasy world; they're not used to living on their own. That informs some of the romance of their lyrics, the dreaminess of it – I think it's kind of beautiful when you realize they aren't that far away from putting a blanket on top a card table and thinking they have a house."
Wide-eyed, he whirls around in his office chair to call up YouTube on his computer. "This is where you decide I'm full of shit because I like this," he said, finally finding "Hot Cheetos and Takis," a song by a group of pre-teens in a Minneapolis afterschool program about their favorite snacks that has 15.5 million views on YouTube.
"It's not 'us' and 'them.' They're doing it. It's a little like the coffee house, a virtual coffee house, they're talking to each other.
"I find that heartening," he said. "There's a bunch of joy in it."
Find the artist online: www.DickConnette.com
Further adventures:
Michael Stone asks "What is Americana?
Review: Omar Sosa Across the Divide: A Tale of Rhythm and Ancestry

© 2017 RootsWorld. No reproduction of any part of this page or its associated files is permitted without express written permission.