Bridges
Marty Lipp reports on two events in New York City that bring Israel and Palestine closer, if not together, with the music of Israeli singer Chava Alberstein and Palestinian-American oud player Simon Shaheen and his group Qantara. These artists present a great opportunity for those of you in the NY area, and certainly some interesting perspectives for everyone else, no matter where you live.
---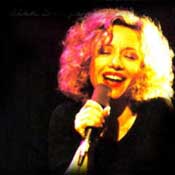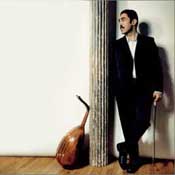 While the Middle East witnesses some of its ugliest days, Manhattan will soon witness simultaneous concerts by an Israeli and a Palestinian, where the only rivalry will be to produce the most beautiful night of music.

On December 8th, 2001 at 8 p.m., Israeli singer Chava Alberstein will perform at the 92nd Street Y on the East Side of New York City. By a coincidence of scheduling, Palestinian-American oud player Simon Shaheen and his group Qantara will be on the West Side at Town Hall at the same time.

"Maybe they should let artists take over for one year in the world, maybe something will change," Alberstein recently joked.

Alberstein has been a popular folk singer and outspoken peace activist in Israel since the late 1960s. She gained a more international audience with her wonderful 1998 collaboration with The Klezmatics called "The Well," a collection of Yiddish poems set to music.

Her show at the 92nd Street Y comes on the heels of her latest album, "Foreign Letters" on Rounder. The album, in a sense, goes back to "The Well," using several Yiddish poems, and it has a similar cabaret-intimate bittersweetness. But it also includes songs in Hebrew and English.
In addition, the concert comes just prior to her PBS debut a concert she did in an old Berlin synagogue with The Klezmatics and Peter Yarrow. "Voices A Musical Celebration" will be on Channel 13 Dec. 9th at 9 p.m. (Look for other PBS listings in December across the US)
I asked her if New Yorkers and Israelis have a new kinship from living with terrorism. "Now we are blood brothers," she said, laughing ruefully. "I would like us to be brothers, but not by blood and pain and by suffering. I think we have had enough of this kind of brotherhood."
The 54-year-old singer has long been a vocal advocate of peace, though she herself was in the army as a teenager, sometimes hoisted onto tanks to sing to troops. "In Israel, everyone goes to the army. You come back and go to fight in the peace movement. It's really crazy."
Alberstein said that she had "a few terrible days" watching the recent escalation of violence. "Sometimes I think there are people who do their best to make us as confused as possible, so we will not be able to find our way, we will be lost," she said.
"In spite of the confusion I try to hold on to the things I believe in, that should be done," she continued. "I'm not ready to give up and say everything is bad and the devil took over. Not yet....I want to be good and I want to do what is right."
Alberstein said she likes to sing pretty love songs, but is compelled to perform material that is more meaningful. Turning around Duke Ellington's famous line, she said that for her, "It ain't got that swing if it don't mean a thing."
Although the music of Brooklyn-based Shaheen is mostly instrumental, it is also imbued with meaning. He emigrated to America 20 years ago to study music and has always valued his adopted homeland's freedom of expression.
His unique mode of expression was prompted by his observation of how little Americans knew about Arabic music, equating it with ersatz bellydance music. It was "a big hole I needed to fill," he said, "I felt it was a mission for me."
He formed the Near Eastern Music Ensemble, which performs classical Arabic music, as well as organizing annual Arabic music retreats and arts festivals.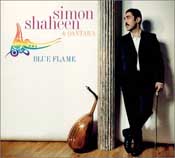 In addition, he performed with musicians from other genres such as the avant-garde producer Bill Laswell and the Colombian singer Soraya. He eventually formed Qantara, which melds jazz, pop and western classical music with Arabic elements on its lovely recent release "Blue Flame" on the Ark 21 label.
Asked about the coincidence of performing the same night as Alberstein, Shaheen said, "It shows the rich tapestry of the city, the mentality here -- it engulfs and accepts so many kinds of arts, no matter where the artist comes from."
In fact, he said, his show will expand his efforts to bridge the gulf between the two worlds with which he is so familiar, raising funds for a new initiative to educate U.S. students about Arabic culture and arts.
"It's so easy to hate and fear something you don't know," Shaheen said. "If it [Arabic culture] is kept as a kind of puzzle, in the dark, then definitely there will be hate and fear."
Interviews and article by Marty Lipp, NY
Available at cdroots.com:
Chava Alberstein: Foreign Letters
Simon Shaheen: Blue Flame