Leroy Young "The Grandmaster"
Just Like That...
Stonetree Records
Lodged on the Caribbean coast of Central America, tucked in between Mexico's Yucatan and Guatemala, the culturally diverse nation of Belize hosts hundreds of thousands of European and North American tourists annually, while the expatriate Belizean population continues to grow in Los Angeles, New York, Chicago, New Orleans, Miami and other urban centers. In truth, Belizean history is a straight-ahead repudiation of the callous gin-and-tonic gibe Aldous Huxley issued in Beyond the Mexique Bay (1934): "If the world had any ends, British Honduras would be one of them. It is not on the way to anywhere else. It has no strategic value." Arrogance and ignorance are their own rewards.

Certainly, Belize City's vibrant street life is not the sanitized tourist package on offer at the ubiquitous all-inclusive resorts favored by most Caribbean travelers today, where the only contact with the locals is a hotel staff on notice that the obnoxious customer is always right. But you didn't rack up all those miles just to overeat, belly up to the pool bar and lay out in the sun like a greased walrus. Step outside the air-conditioned bubble, and for a moment of your undivided attention, a cadre of sidewalk philosophers will set you straight on the matter.

Enter spoken-word artist Leroy Young "The Grandmaster," a delinquent son of so many deals gone wrong. He comments, "What can I say? I was young, stupid and adventurous." All too familiar with the "Rasta Ramada" (local lingo for the notorious Belize City prison, right down the street from the U.S. Embassy), Young graduated from rehab to washing cars at the Radisson Fort George Hotel, chatting up the clientele and catching local media attention with his clever word play. He began to perform on Belize TV Channel 7, following the local newscast with his own improvised poetic commentary, and going on to produce two locally published books of verse, Made in Pink's Alley and Generation X.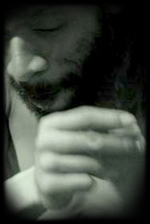 His first recording, Just Like That..., draws on that singular body of work. One man's effort to sustain his personal integrity against a daily backdrop of police brutality, racial discrimination, street-level violence, political corruption, greed and the vagaries of human relations, this is anything but another off-the-shelf, posturing hip-hop drive-by. Young's is a sophisticated, worldly vision that reworks the stuff of everyday experience into an intensely personal narrative. Consider "Que Sera Sera," a delightfully warped, tongue-in-cheek Creole mambo, complete with Beny More grunts and a locked-down Cuban clavé. But quotidian politics never falls off his radar, as in "Black and White," a commentary on the corrosive effects of racism: "The deadliest weapon is the mind of the oppressed." Throughout, the lyrics are verbally adept, barbed but good humored, tender and insightful, impatient but optimistic in the face of the everyday struggle that is life for Belize City's poor majority.
Performed to the stripped-down, infectious groove of producer and multi-instrumentalist Ivan Duran's arrangements, Just Like That... is a pointed negation of Huxley's offhand putdown. Duran studied classical and jazz guitar in Mexico, Spain and Cuba, and the music shows it. Founder and head of Belize's only record label, Stonetree, over the past decade, Duran has released a steady stream of superbly conceived and produced titles that are singularly Belizean in character, but global in perspective.
The instrumentation is spare but evocative; call it strings, drums-n-bass, a perfect complement to Young's incomparable vocal style. Duran (electric guitars, lap steel, jarana, guitarrón, K'ekchi Maya guitar, ebow, fretless bass, hand percussion) is joined by Chiche Man Sosa (Garifuna drums, hand percussion, bells, tenor sax), Big-B (djembe, hand percussion), and Emmeth Young (talking drum, hand percussion), plus studio effects. The full lyrics are included for those who might have trouble with Belize Creole English.
Simply said, this is the work of Belize's foremost organic intellectual, ranging across the local genres that Belizeans know as their own, but with an affirmative, outward-looking gaze conversant with a world of influences that Young engages directly and forcefully. Until now, Belize has heard nothing like this, and those with more than passing interest in the musics of the African diaspora will find a core of philosophical truth and artistic integrity at the heart of the politics of affirmation that animate Just Like That... - Michael Stone
CD available from cdRoots Read more about Leroy Young at Stonetree's web site: http://www.stonetreerecords.com