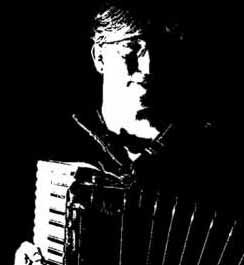 422 featuring Sam Pirt, accordion

The Free Reed Festival is very pleased to have the participation of accordionist Sam Pirt and the band 422, winners of the 1999 BBC Young Folk Award. This young group of musicians from the UK is still unknown outside of the British folk circle, but that is likely to change in the coming year as they release their first full album, One (Fellside) and they inevitably hit many of the "best new band" lists around the folk world.

Emily and Sophy Ball: fiddles

Ian Stephenson: guitar


Joey Oliver: whistle
The band's repetoire runs the gamut, from traditional dance tunes from the British Isles to interesting mixtures of Scots, Danish, Quebecois and klezmer music. This concert set from December of 1999 presents them in good form: live, energetic and enthusiastically looking to the future. - CF
Check out the band's web site
Listen to a track from their upcoming new album
If you are fortunate enough to be in Europe, go see them live!
© 2000 RootsWorld
No portion of these pages may be reproduced without written permission